Let the healing hands of our professional masseurs relieve stress and tension from your body's tired muscles. Take a deep breath and feel soothed by the calming scent of essential oils. Close your eyes, relax, and let our luxurious body treatments
do the rest.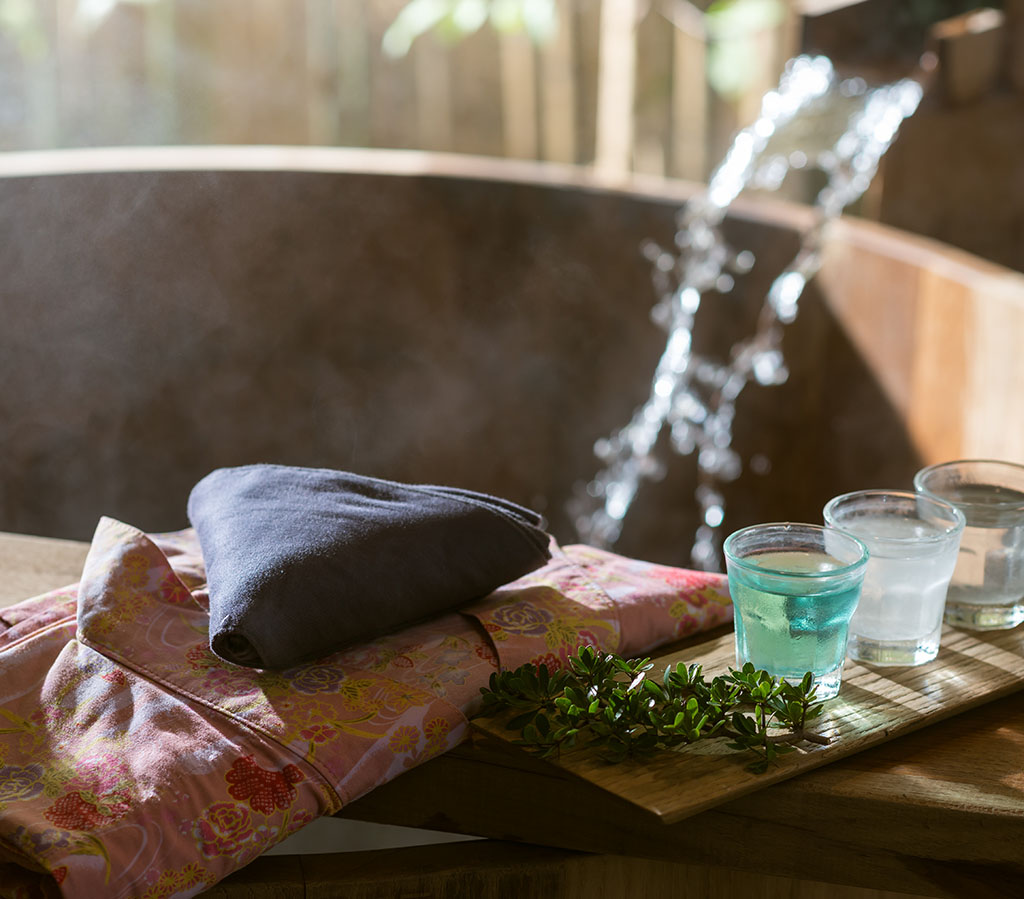 The Spa Menu
Facial & Décolleté: 50 minutes (7,000 yen)
Facial & Collagen Treatment: 50 minutes (7,ooo yen)
Foot & Leg Treatment (From Feet to Thighs): 50 minutes (7,000 yen)
For women only
Back Massage: 50 minutes (7,000 yen)
Full Body Treatment: 60 minutes (12,000 yen)
Optional: Include the face for an additional 20 minutes
(3,000 yen)
A special bed for your massage will be prepared in your room. Guests have the choice to indulge in their treatment before or after dinner. Massage treatments after dinner will commence by 20:00.
Our in-room spa professionals will apply fragrant essential oils to the skin during your treatment. To preserve these delightful aromas, we recommend taking a bath before your massage instead of afterward.