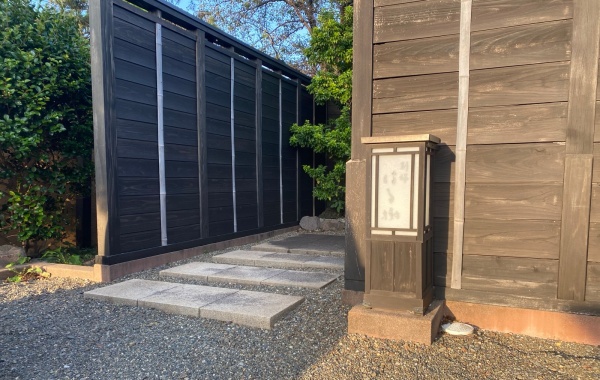 Bettei Haruki in Beppu is a relaxing hot spring inn located away from the hustle and bustle of the city. I recently stayed there and wanted to share some of the many highlights of my visit! 
Arriving At Bettei Haruki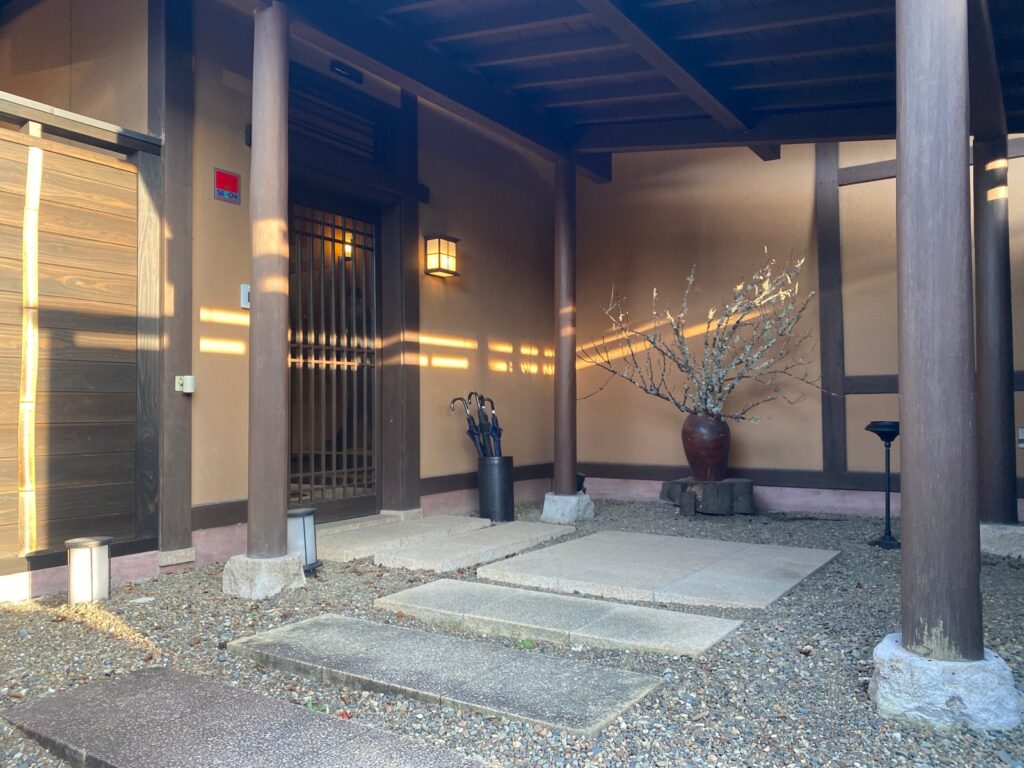 After a short drive into the mountains near Beppu, you arrive at Bettei Haruki. Pictured above is the entrance, which already gives you the feeling of discovering a hideaway for grownups.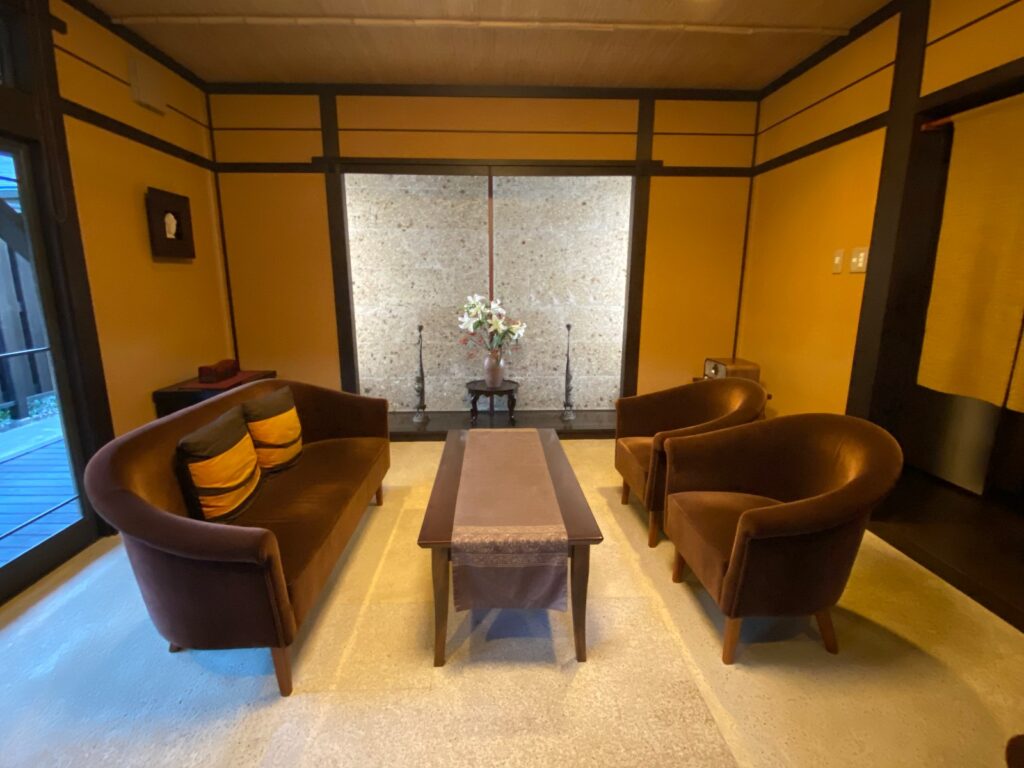 Once inside, we were shown to the room pictured above. This is also where check-in and other things are done.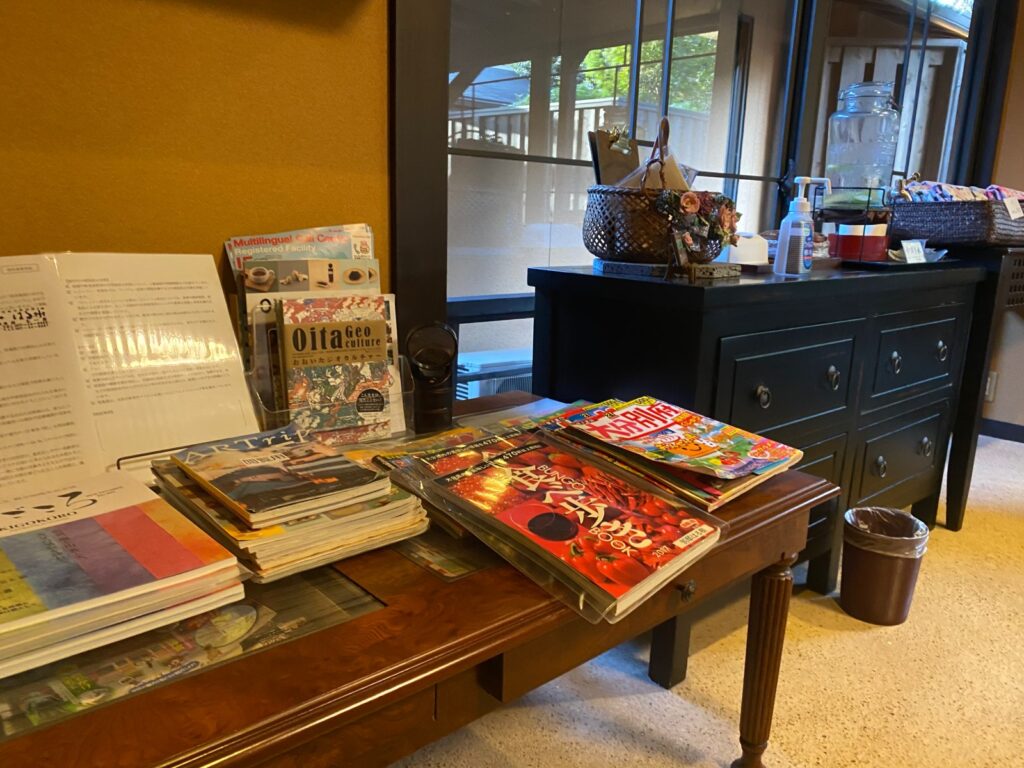 There are a wide range of guidebooks on Beppu available, and some are also in English. You can take it back to your room and read at your leisure.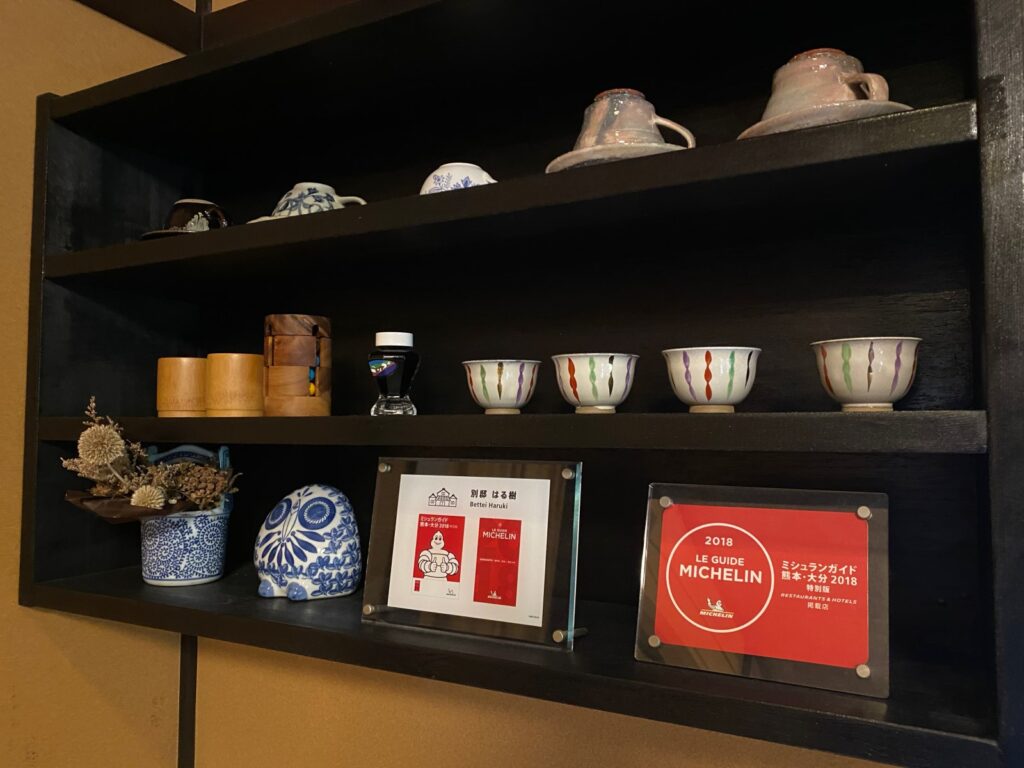 I love the design of these cute cups!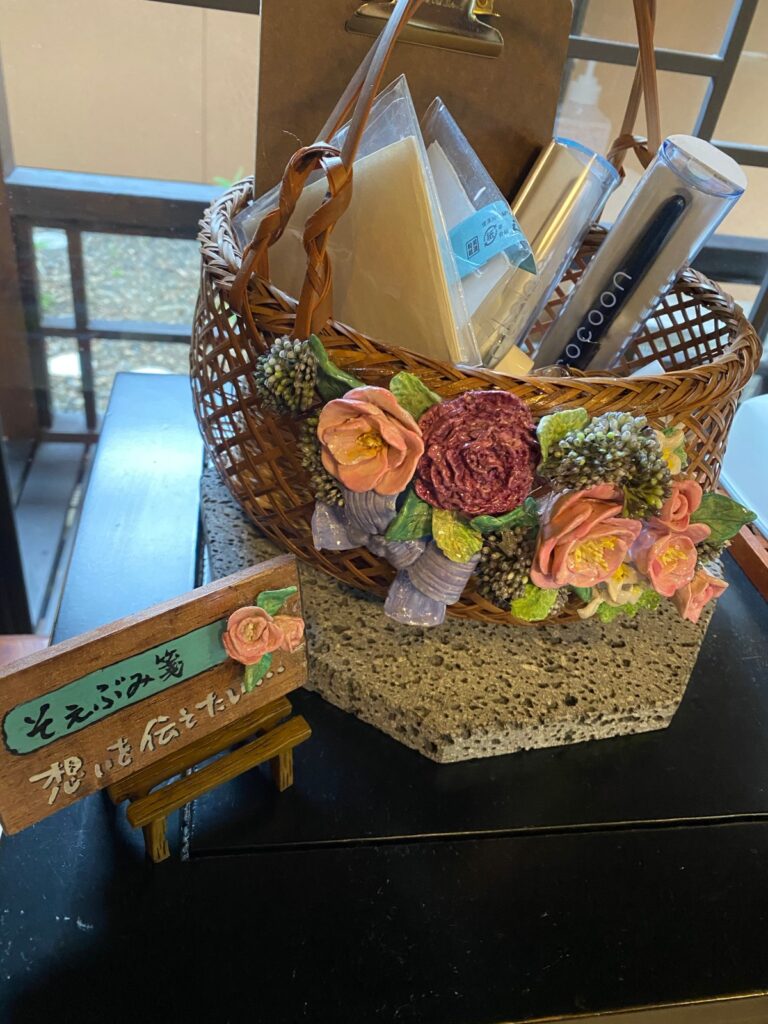 It's also nice to write a letter to your loved ones while you are away.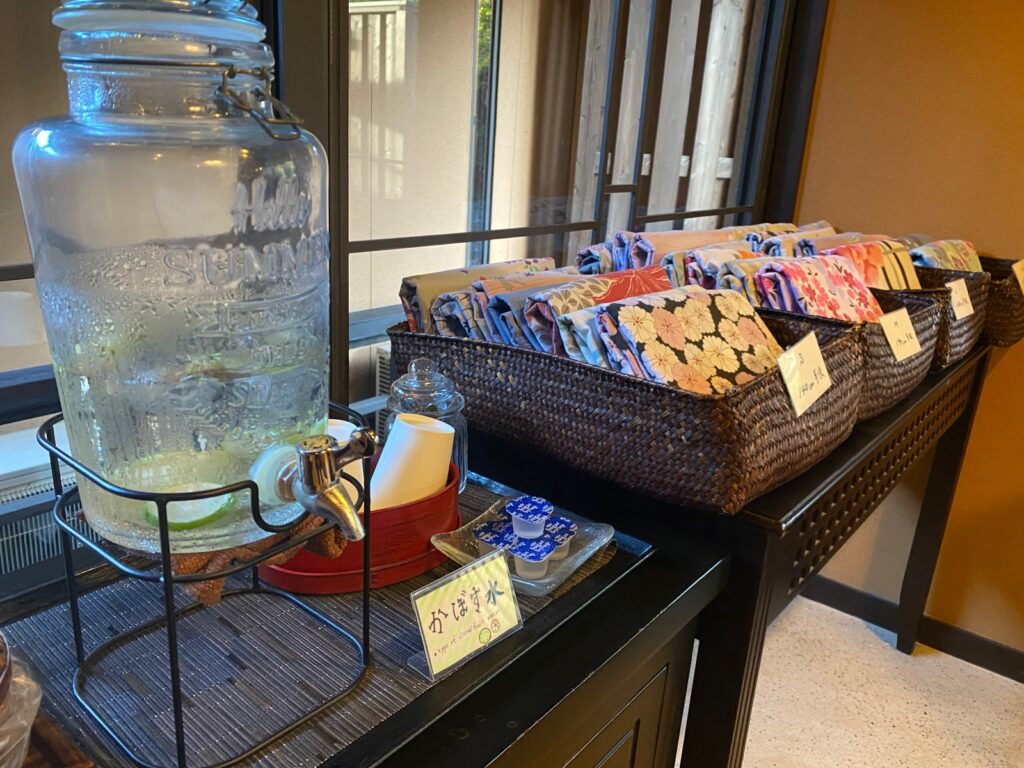 In this space, you can rent a yukata or cotton kimono. There is also Kabosu water that you can drink at any time. Kabosu is a citrus unique to Oita with a refreshing flavor. It's also worth noting the furniture here, each piece of which has been carefully selected.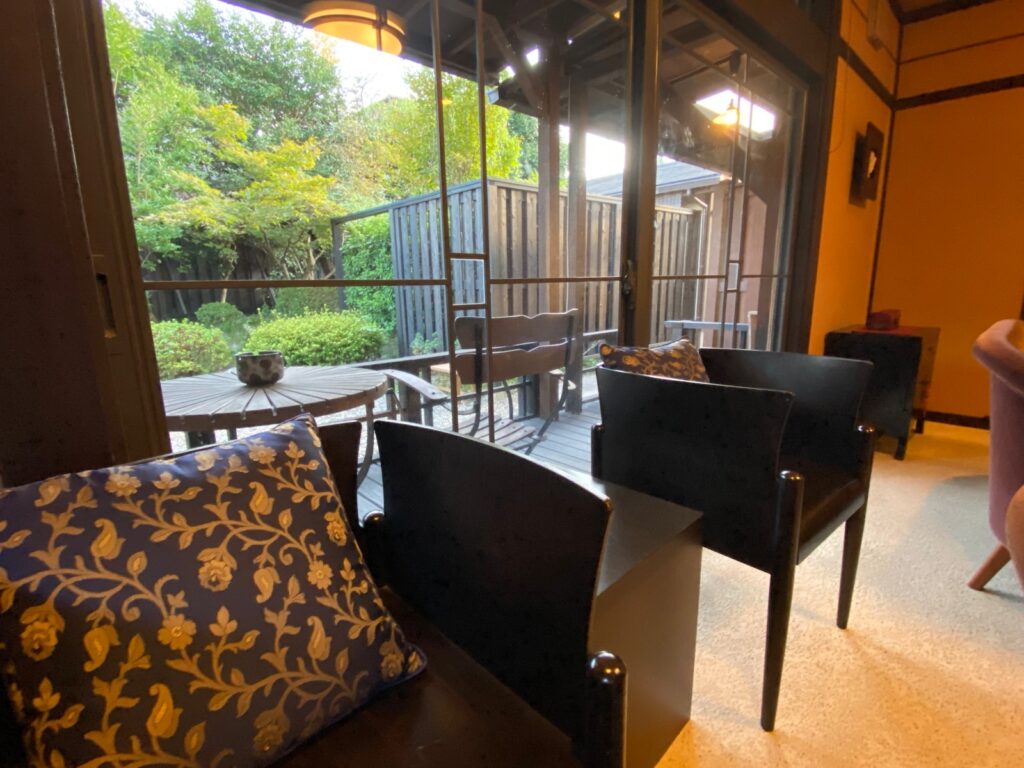 The interior blends Japanese and Western sensibilities for a warm, welcoming atmosphere.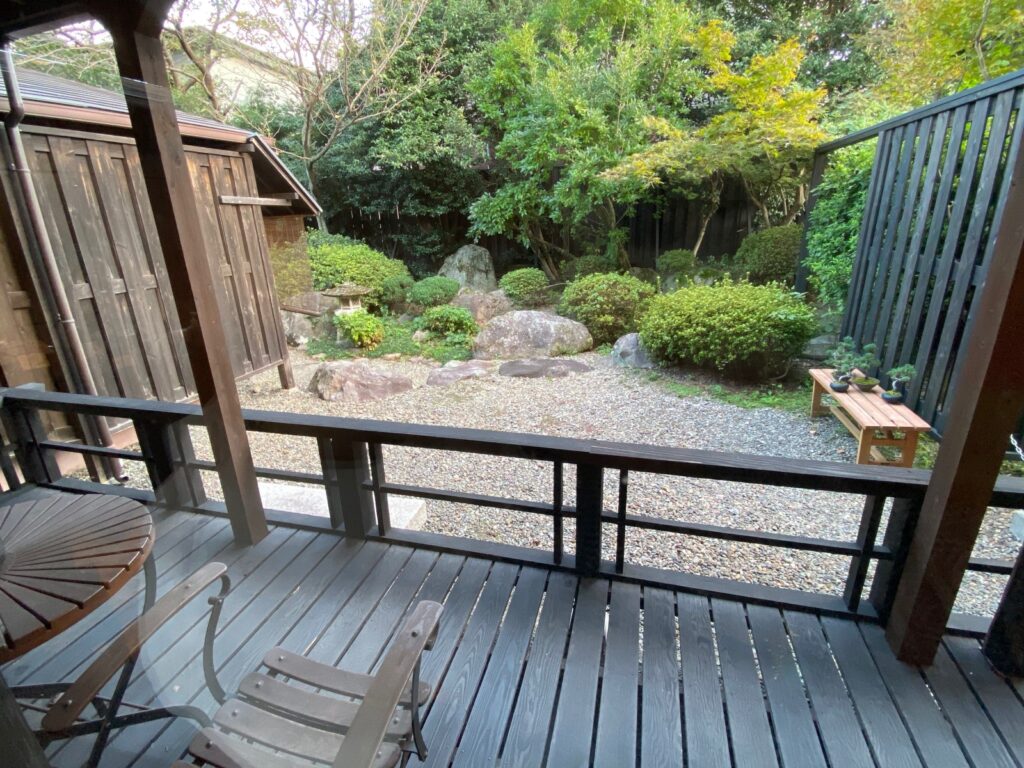 The outside garden had a serene atmosphere with well-kept trees along with bonsai trees.
A Nice Room With A Private Spa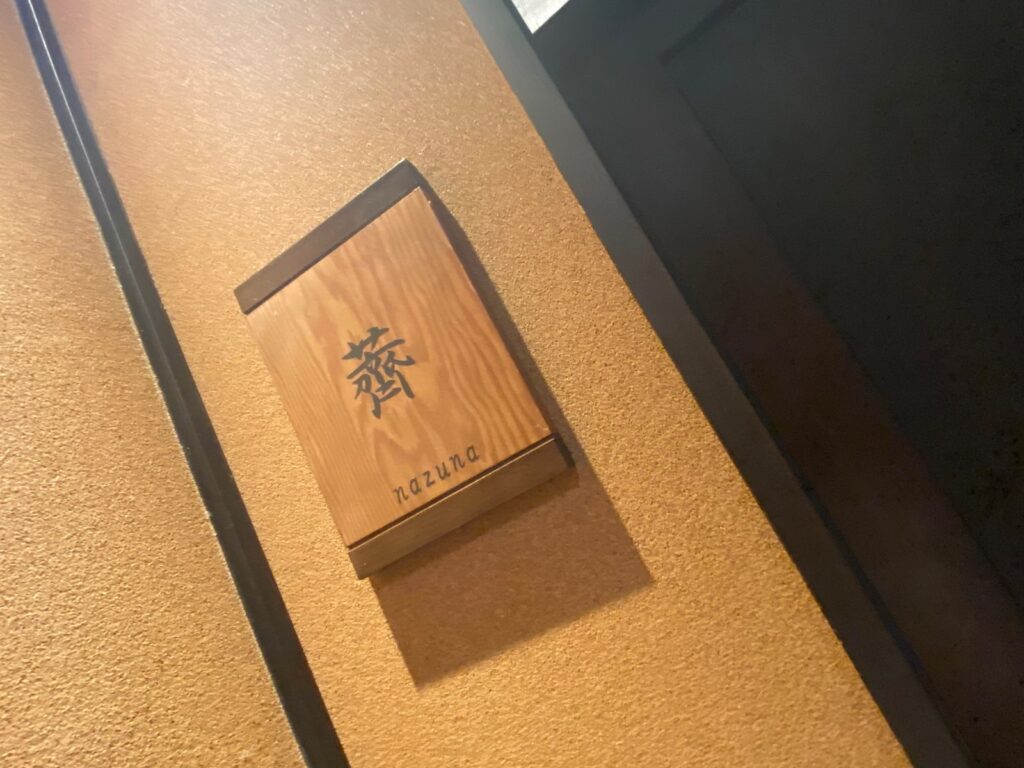 After checking in, I was immediately shown to my room. The room I stayed in this time was called Nazuna or Shepherd's Purse. At Bettei Haruki, each room bears the name of one of the seven spring flowers or herbs of Japan.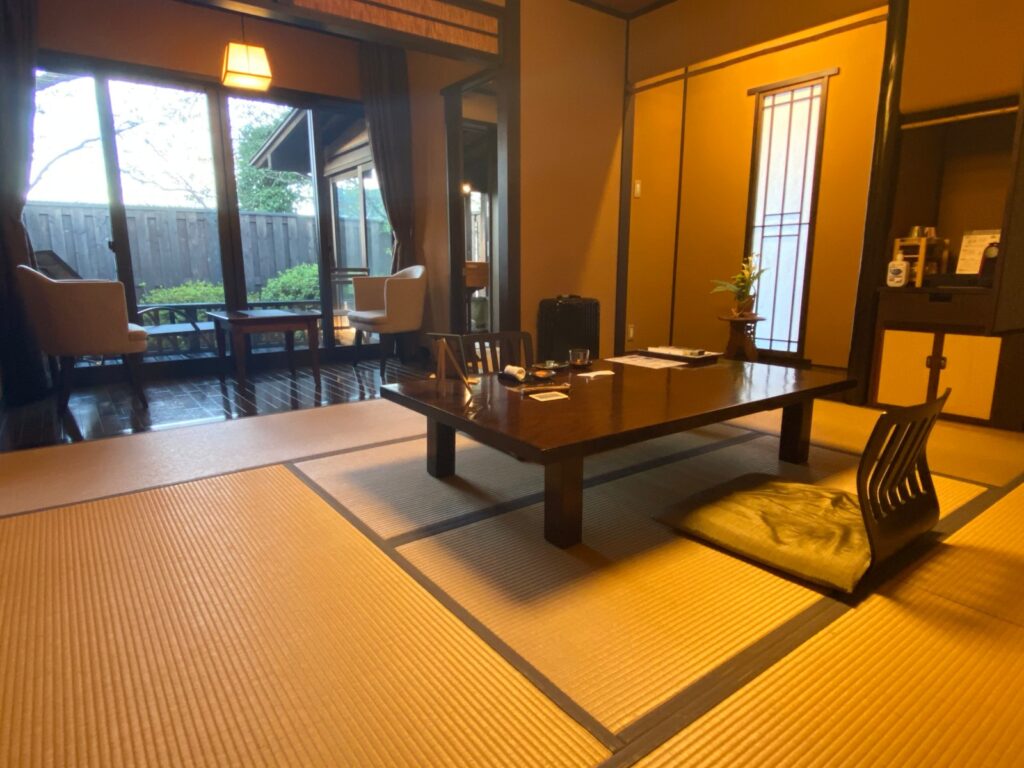 Inside, you'll find yourself in a quaint space with a garden, which is very similar to a traditional hot spring inn.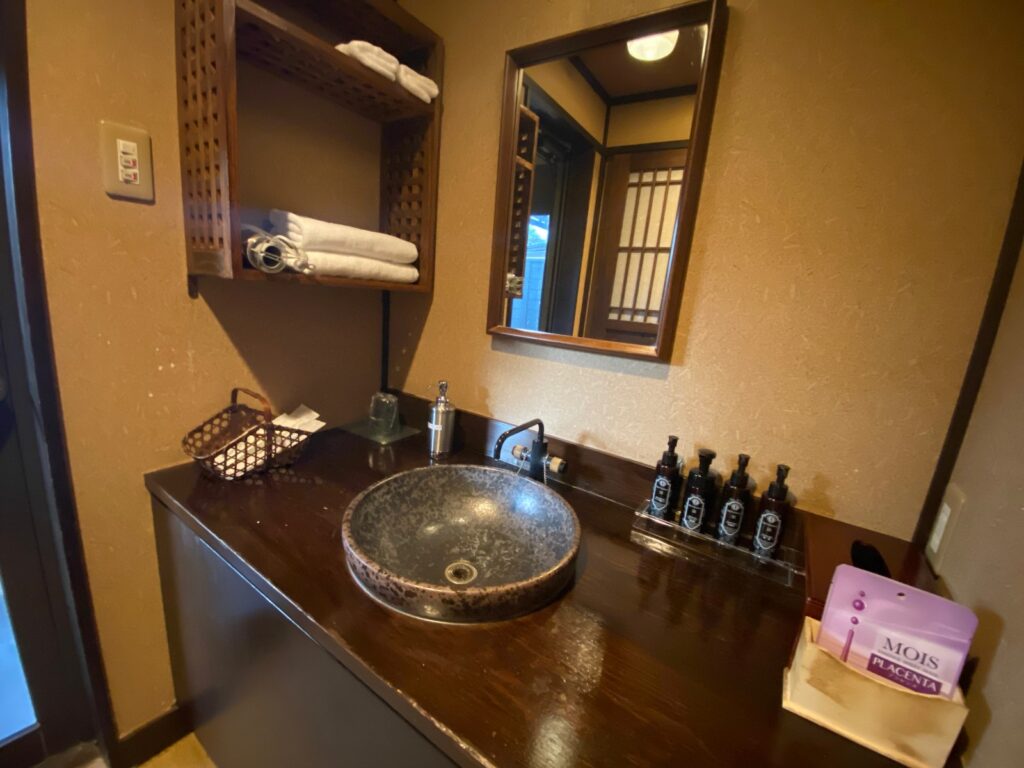 Pictured above is the washstand, and there is also a private hot spring.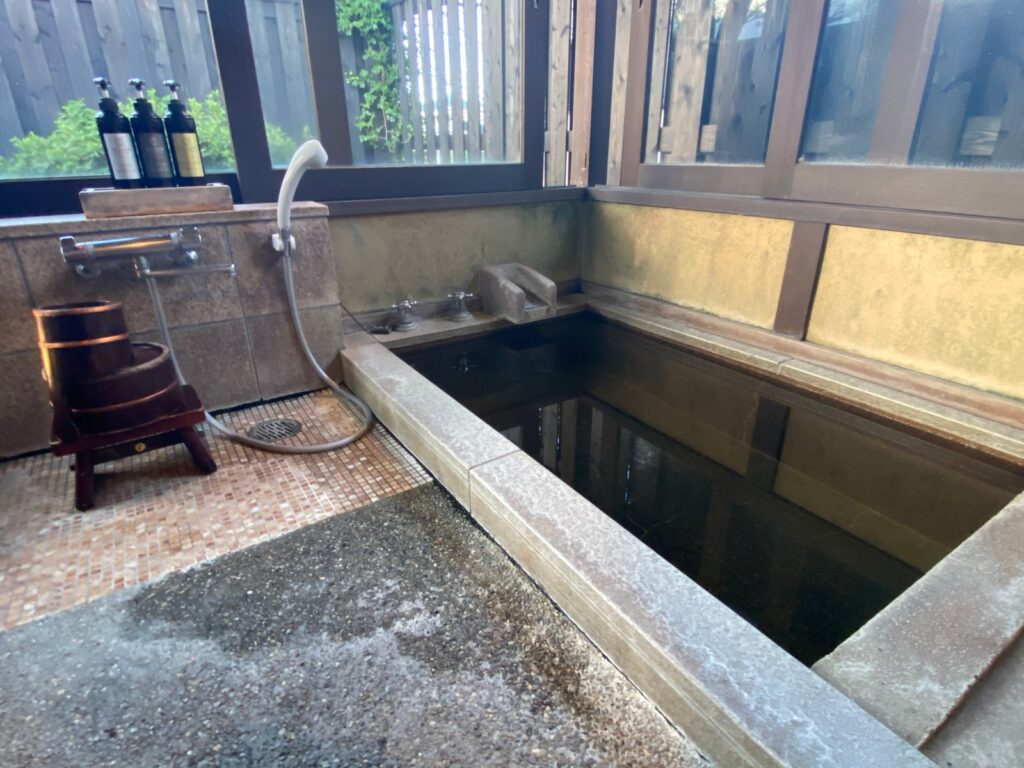 The private hot spring is, of course, flowing with hot water from an underground spring.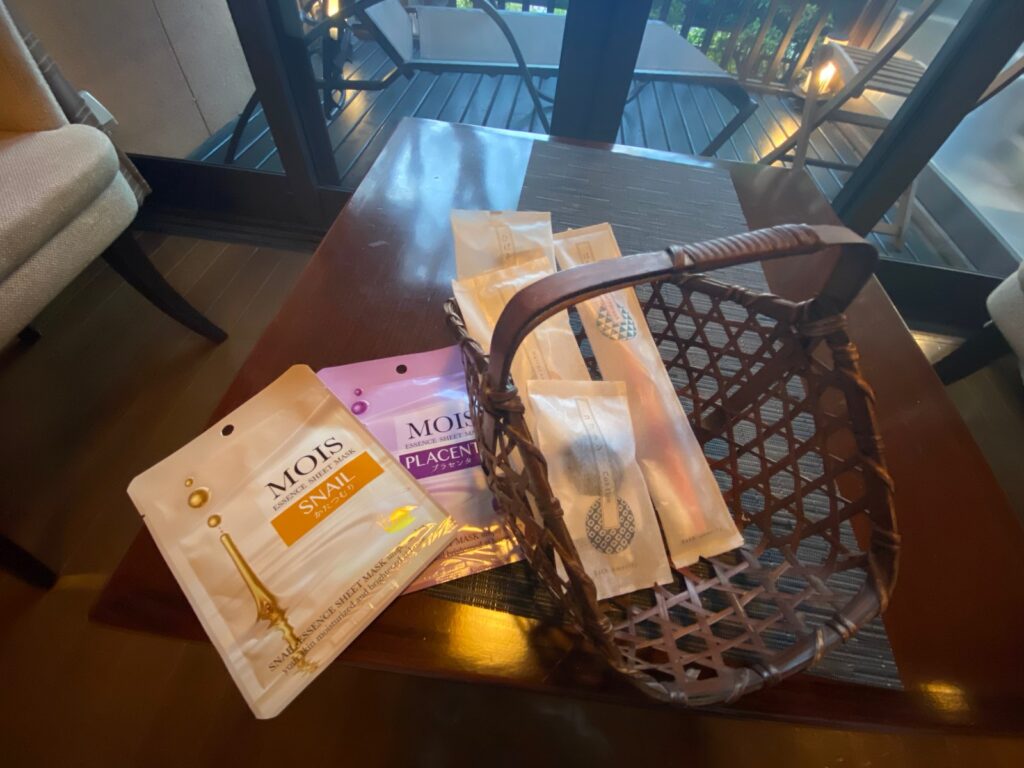 The amenities are extensive and included face masks.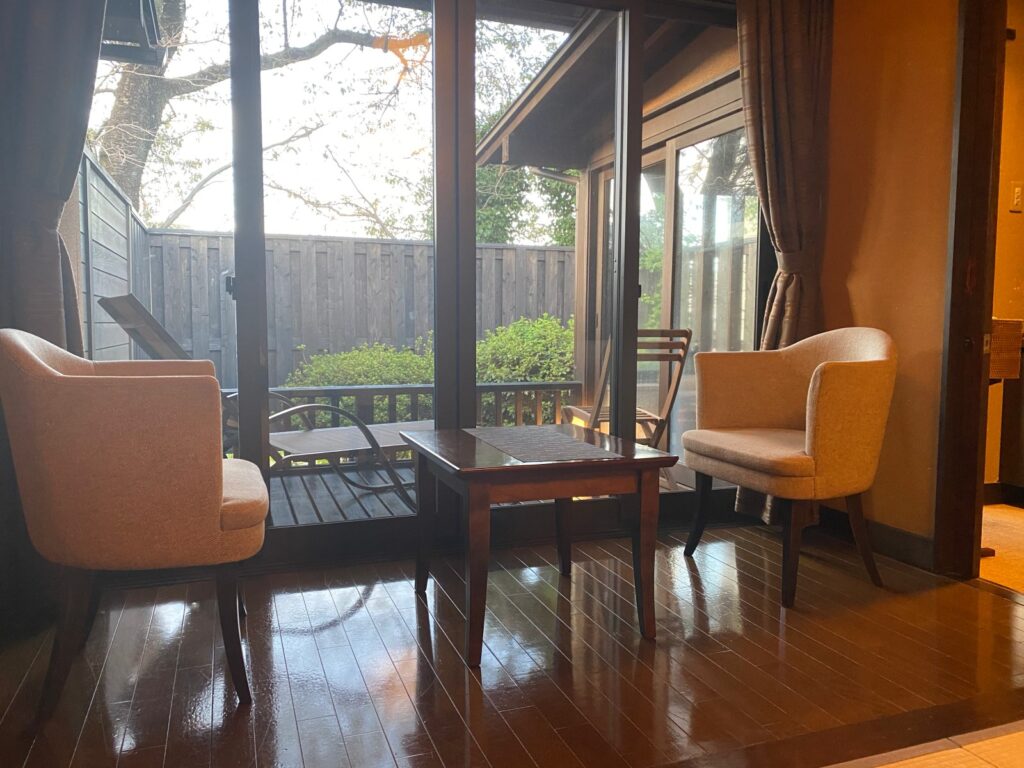 There is also a balcony where you can relax and enjoy views of the garden.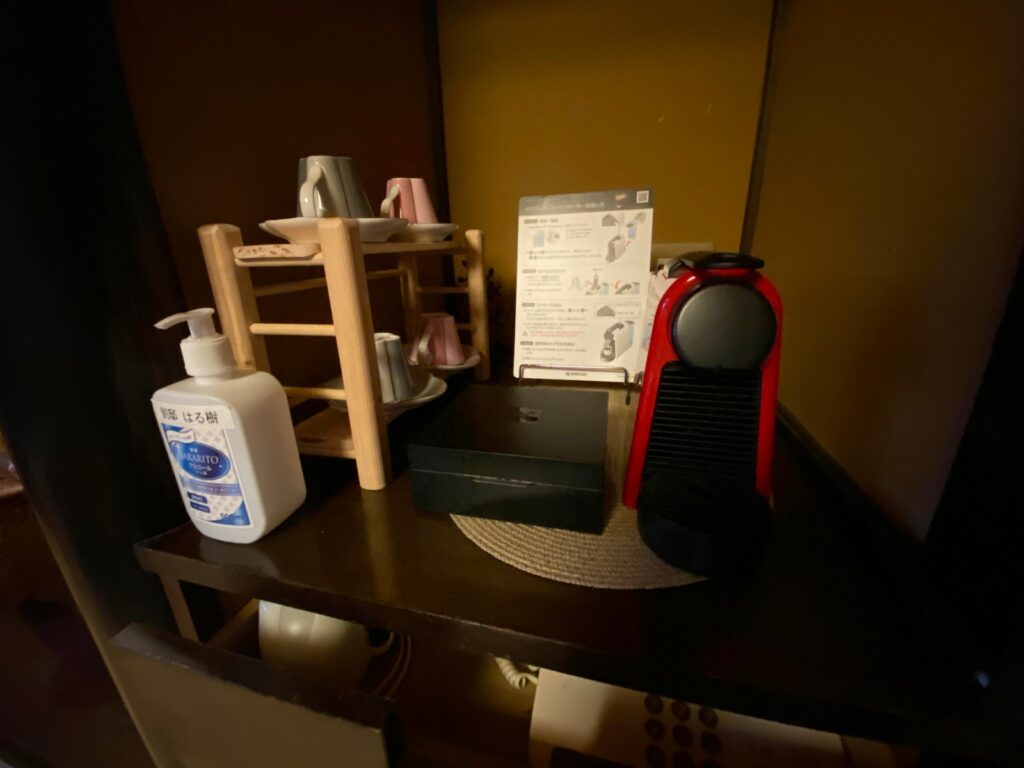 This is the coffee maker in the room.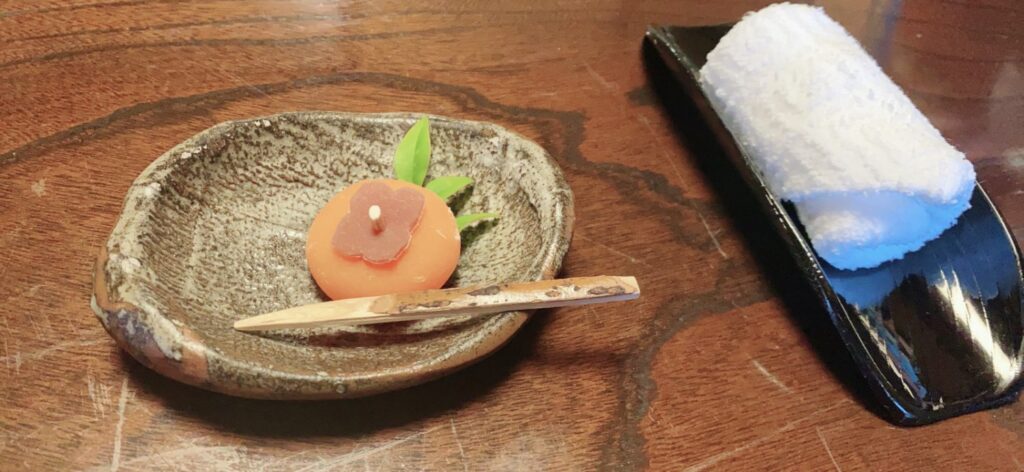 While I was looking around the room, the Okami, or landlady, brought me a cute persimmon sweet.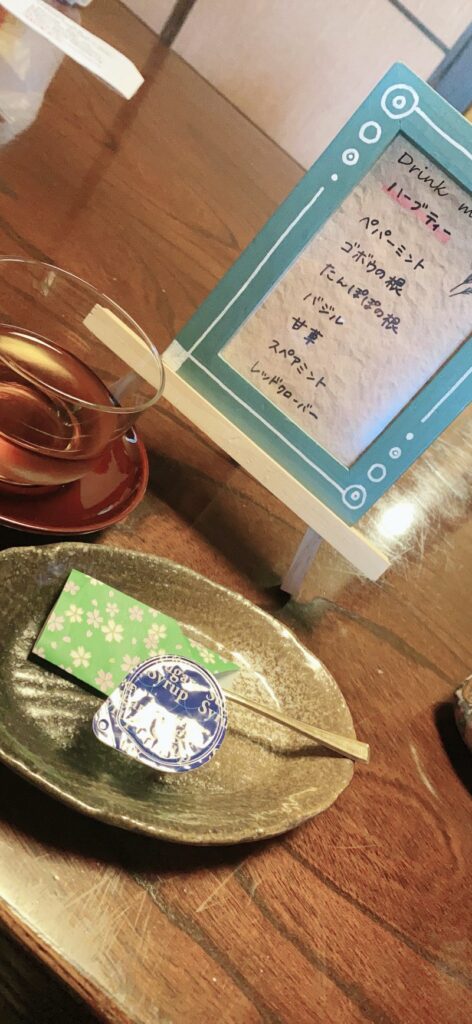 The welcome drink was a relaxing herbal tea with a gentle taste.
Enjoy The Flavors Of The Four Seasons In Your Room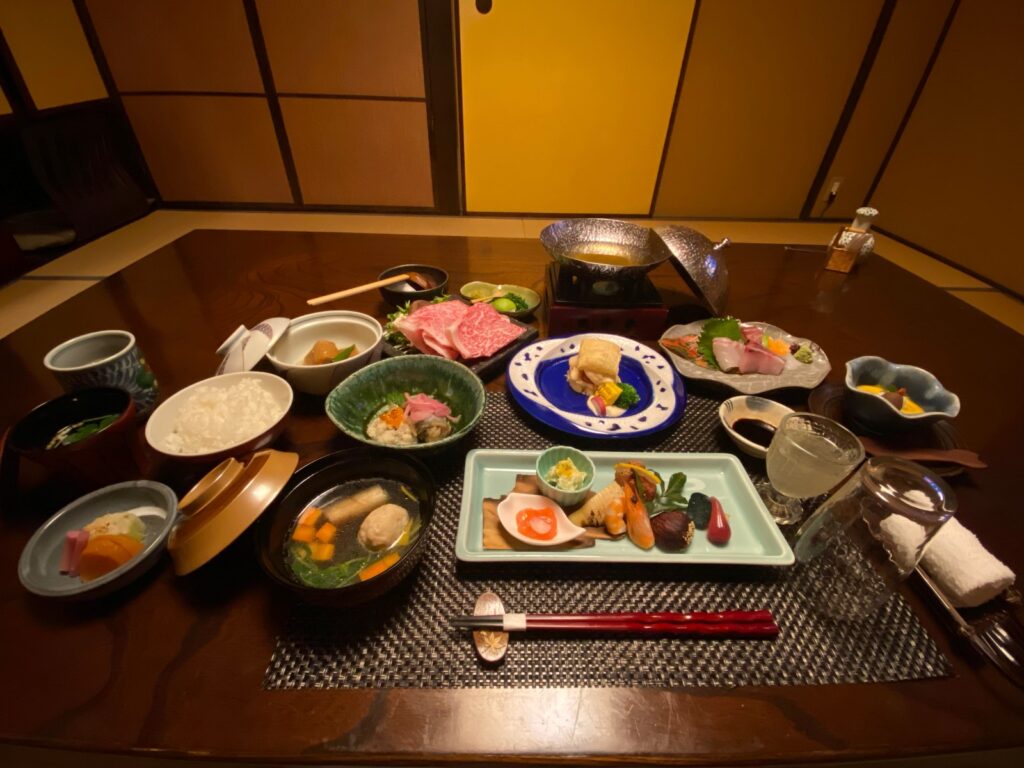 After relaxing in the hot springs and breathing the clean air of the quiet garden, it's time for dinner.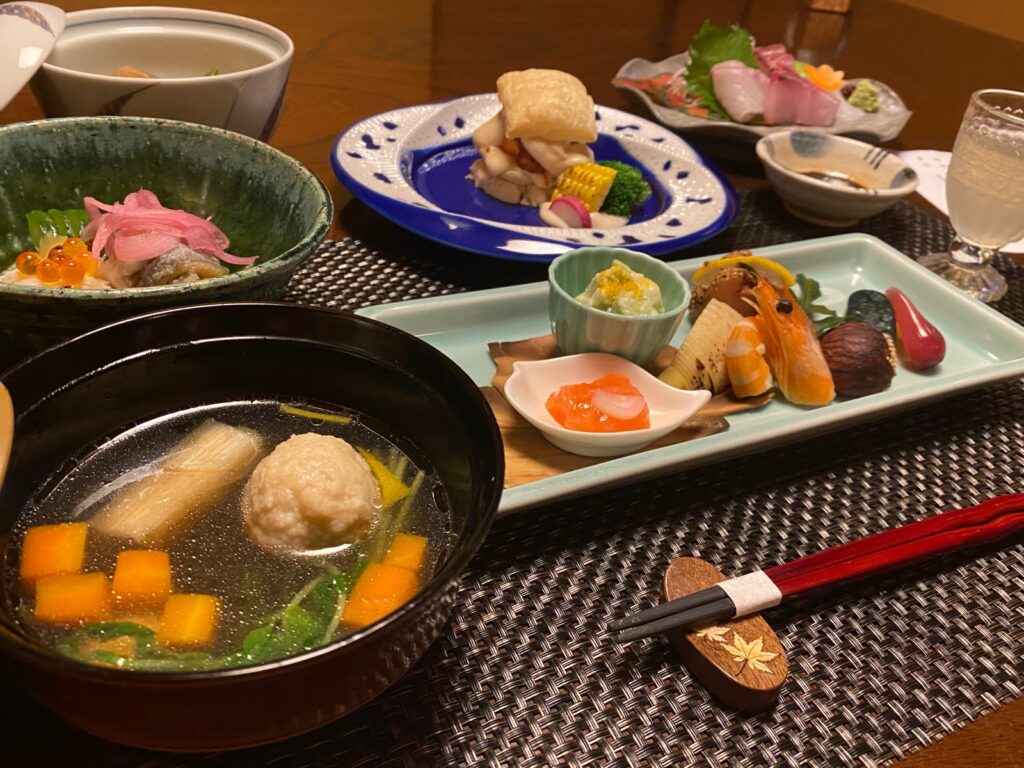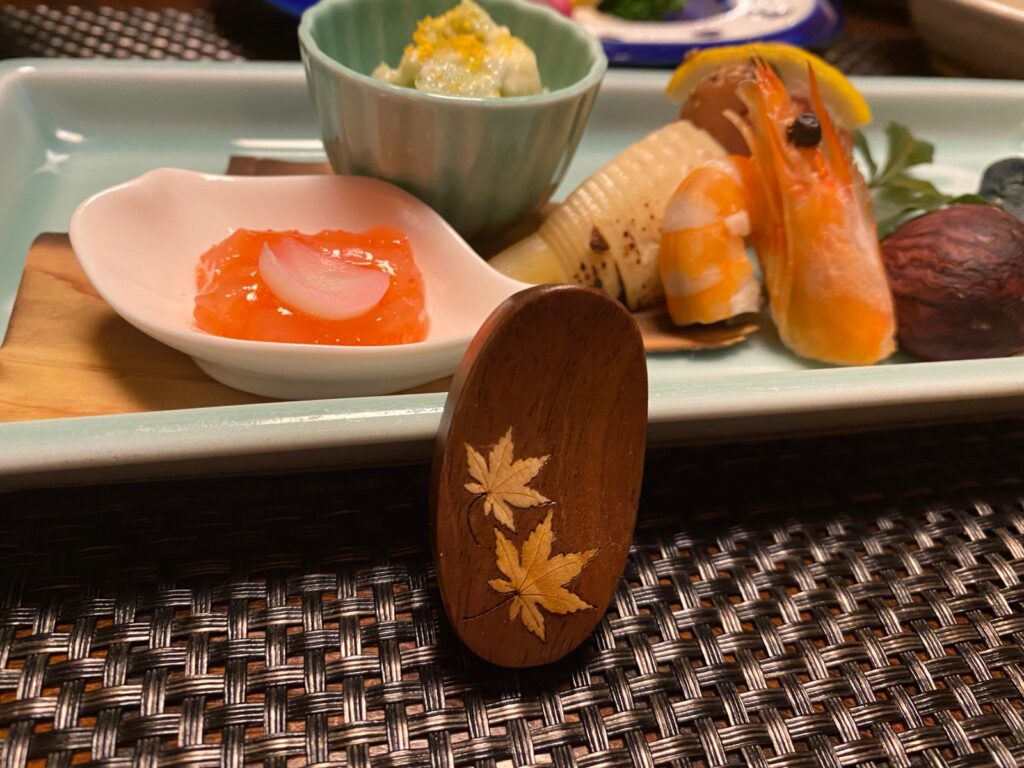 There were plenty of autumnal flavors, such as bamboo shoots and chestnuts. The chopstick rest was cute!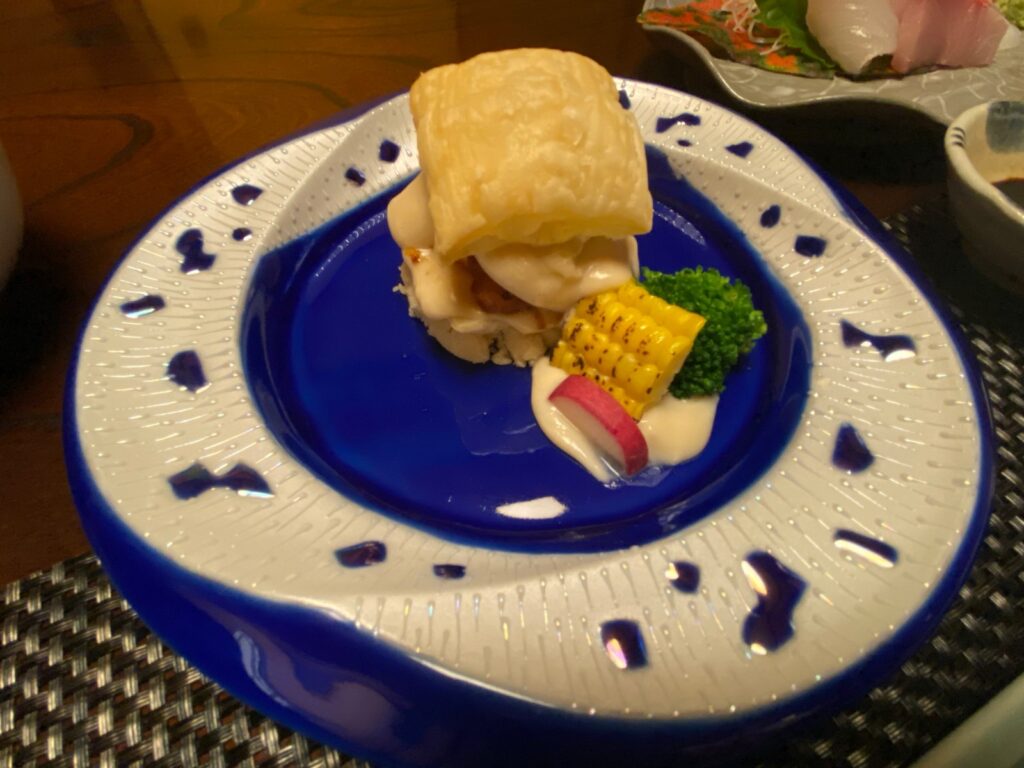 This is the salmon pie served in a western style.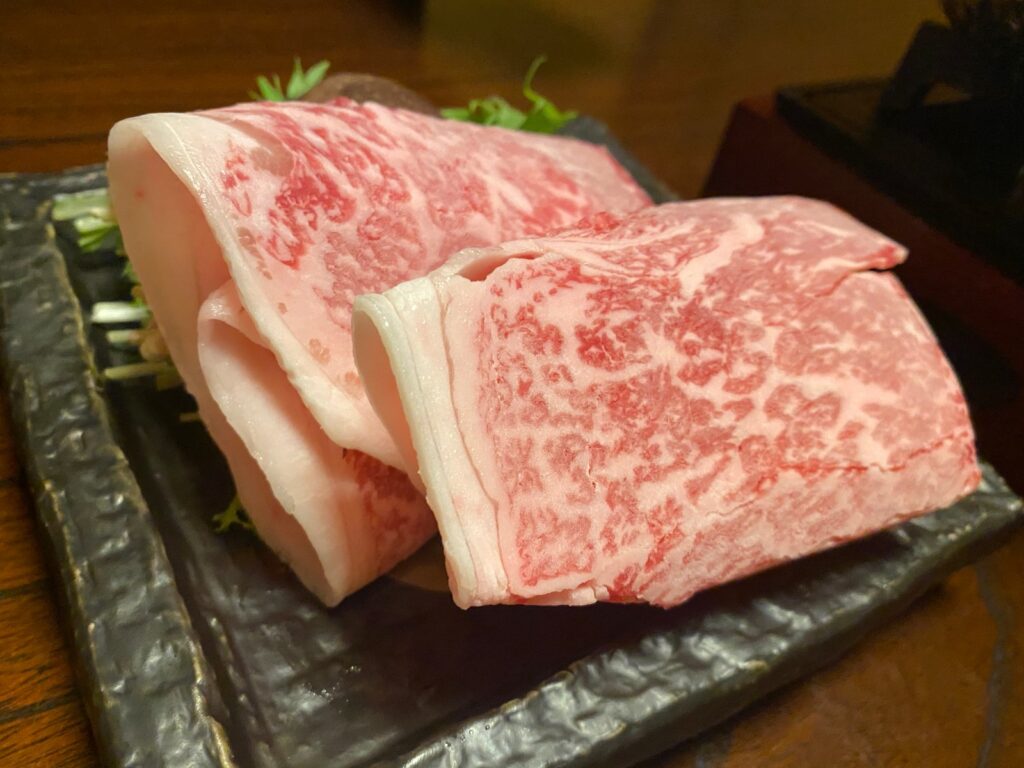 There was also Japanese Black Beef for shabu-shabu. The marbling is irresistible!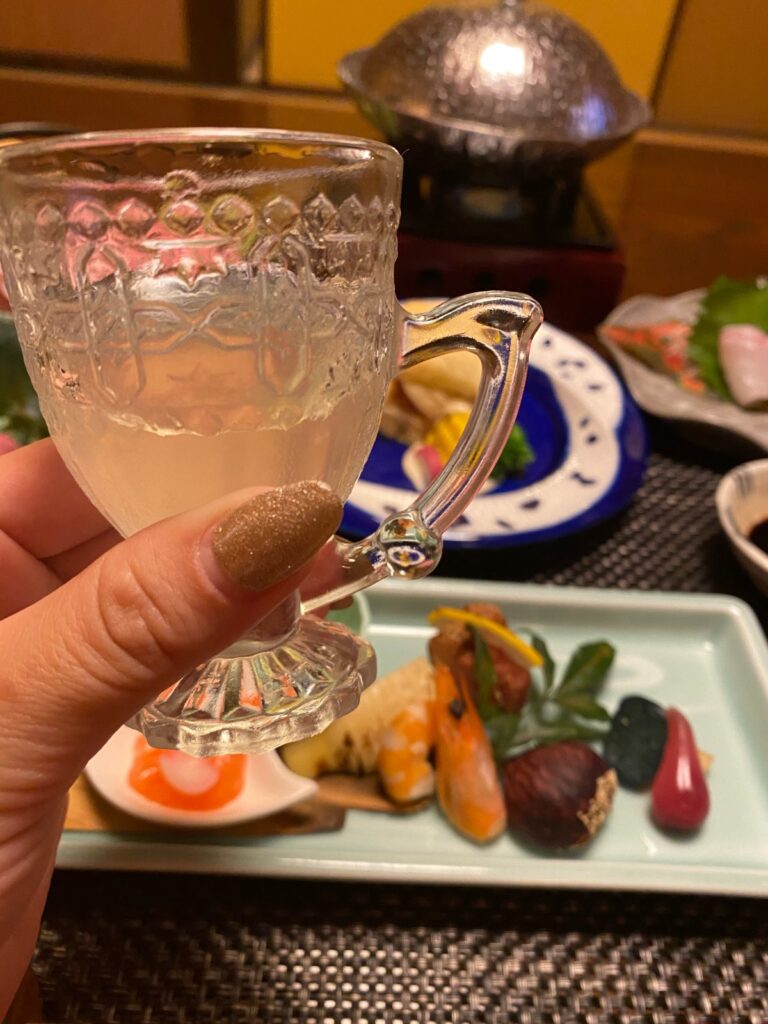 The aperitif was Kabosu sake. Its refreshing texture and sweet flavor were exquisite.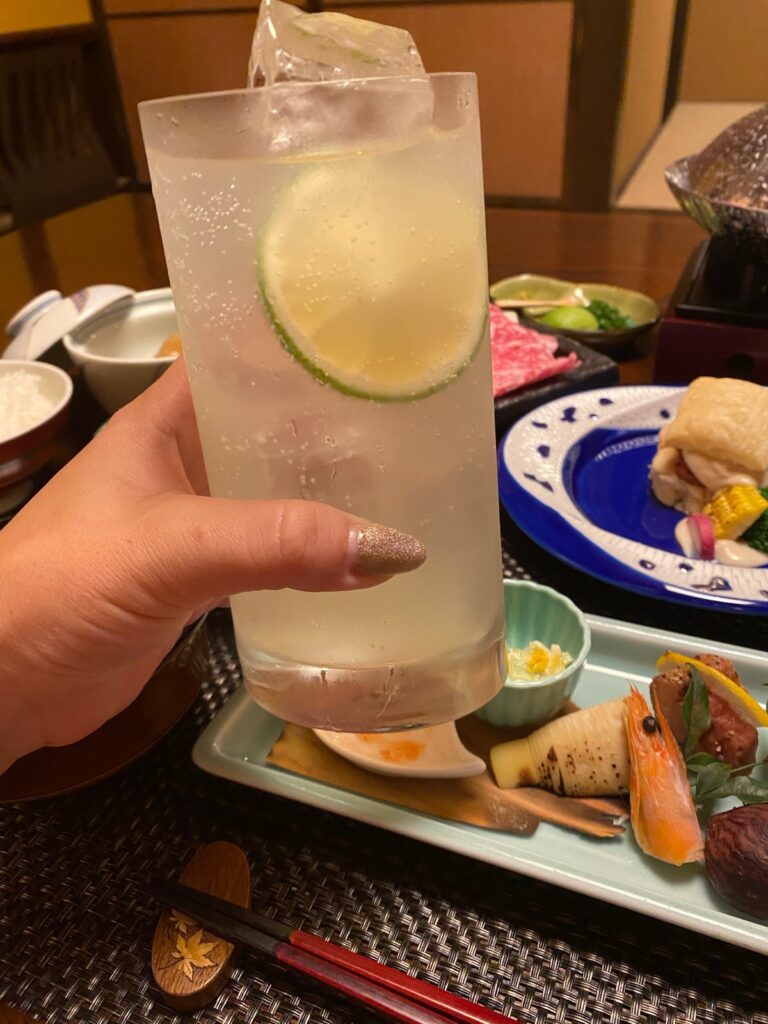 There was also a Kabosu highball!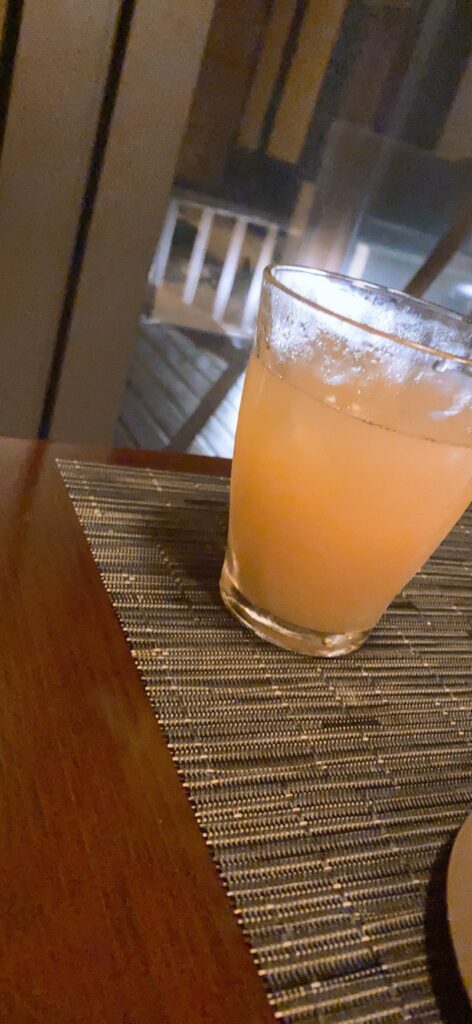 We also tried a peach wine that was quite thick and can be drunk like juice.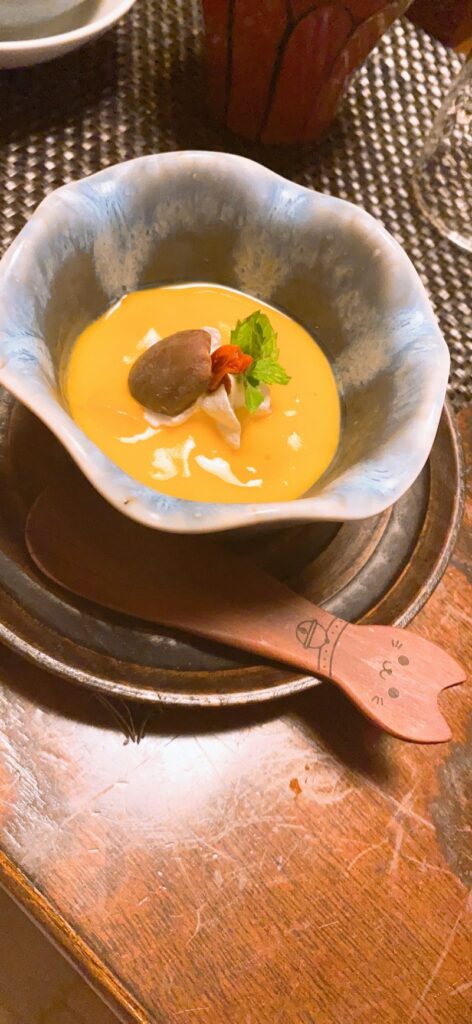 We had a very tasty pumpkin pudding for dessert. It was not too sweet and had a very natural flavor.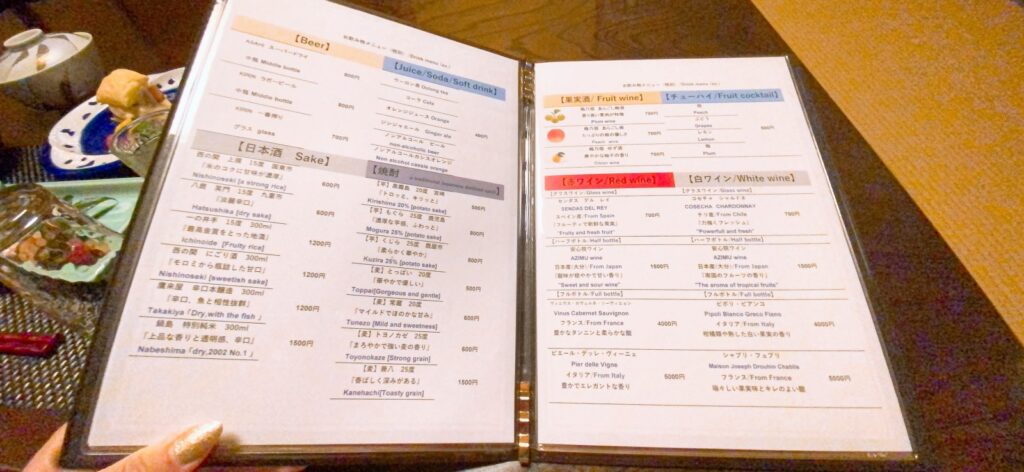 There was also an extensive drink menu, which you can order from by room service. Since it was an in-room meal, it was nice to not have to move anywhere.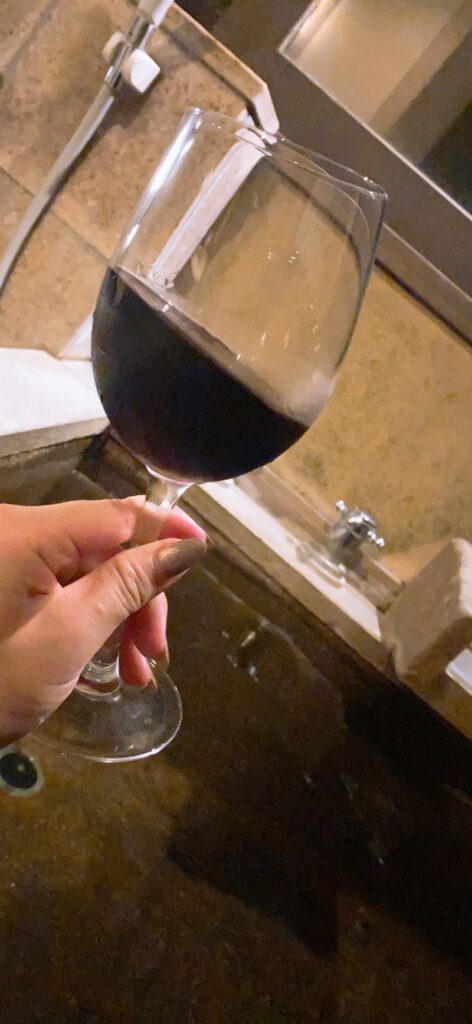 After the meal, we had a glass of wine while enjoying the indoor bath. This kind of luxury is possible only at Bettei Haruki, which has a natural hot spring in the room.
Enjoy Hot Water From A Natural Spring In A Spacious Private Hot Spring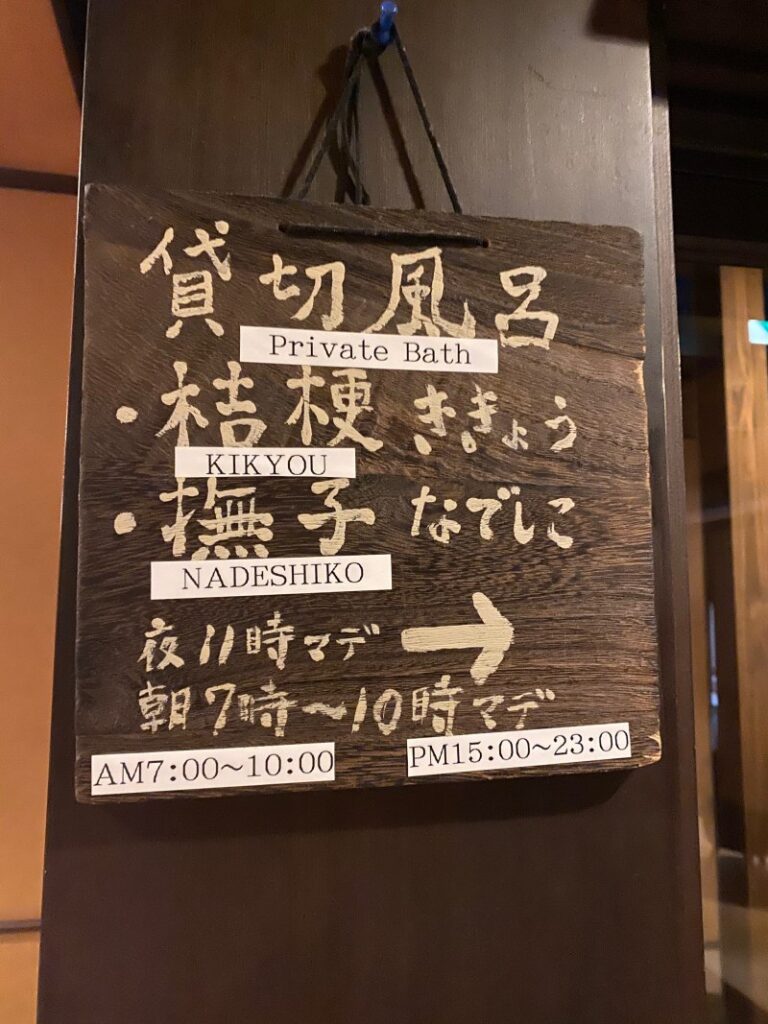 In addition to the private hot spring in your room, Bettei Haruki also has three private hot springs to rent. No reservation is required.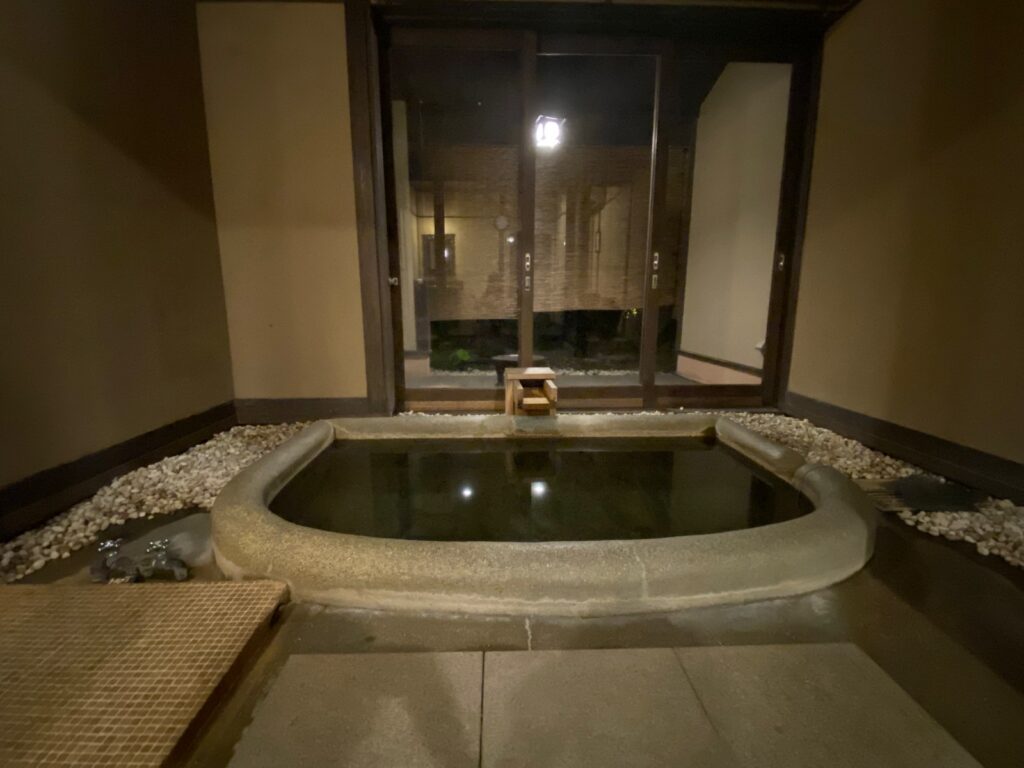 This is Kikyou, a private spa that was more spacious than I expected.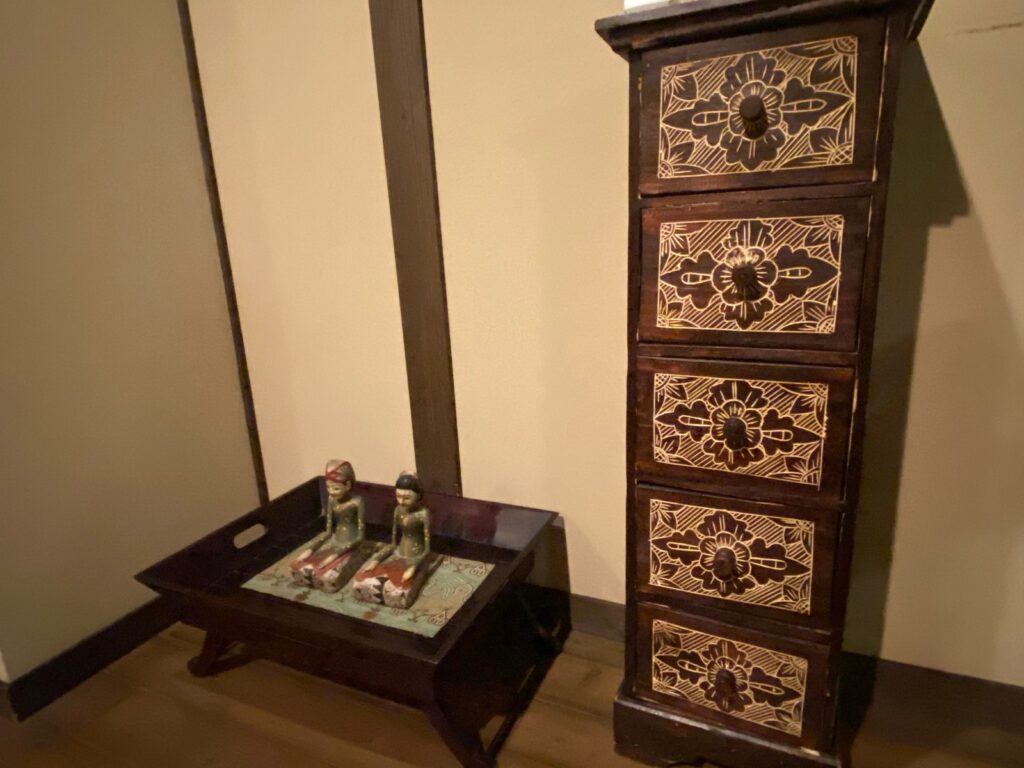 The furniture in the changing area is cute!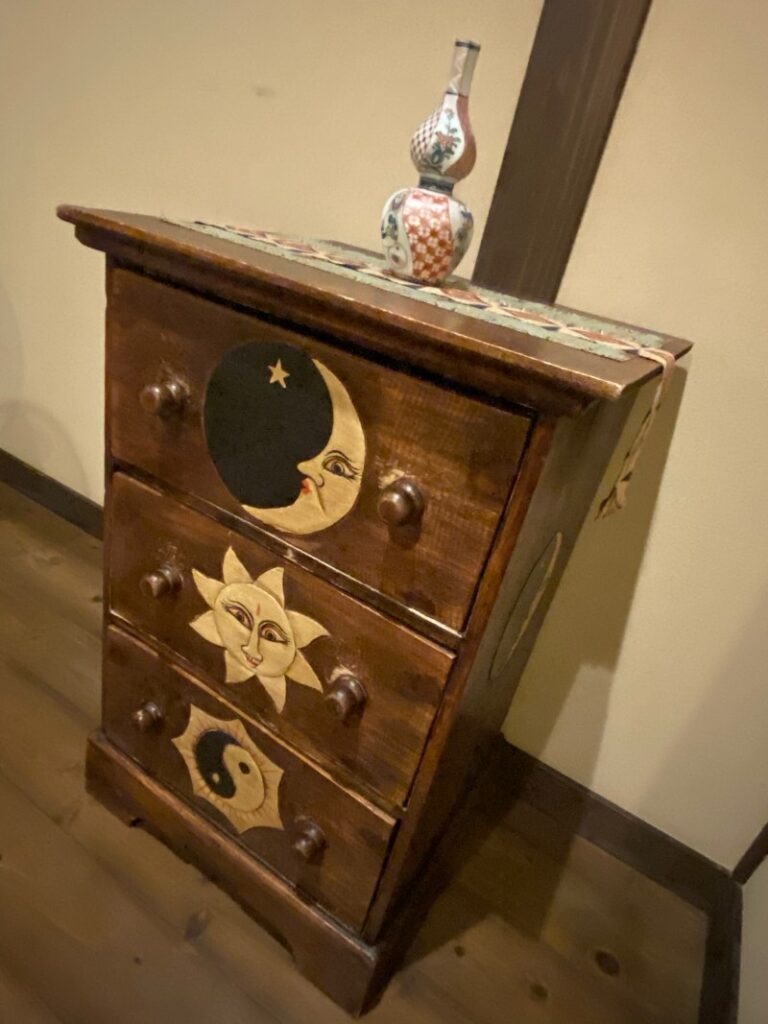 This is the Asian-inspired furniture in Nadeshiko, another private spa.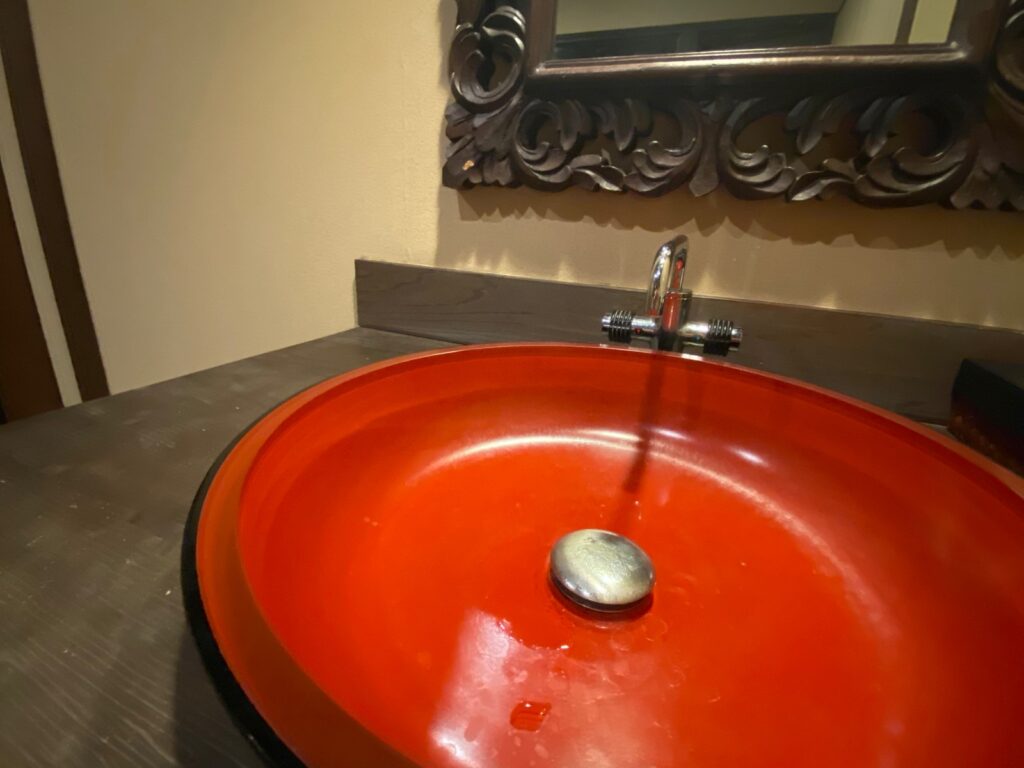 The washstand also has a Bali-like atmosphere.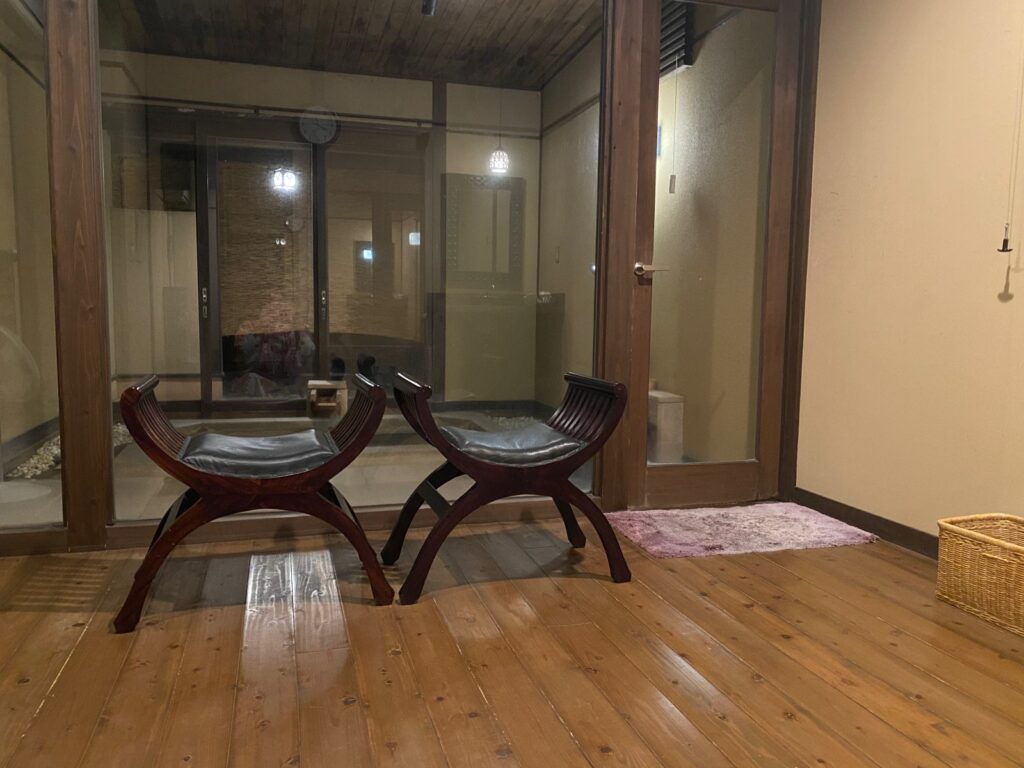 The large changing area is also equipped with chairs for resting.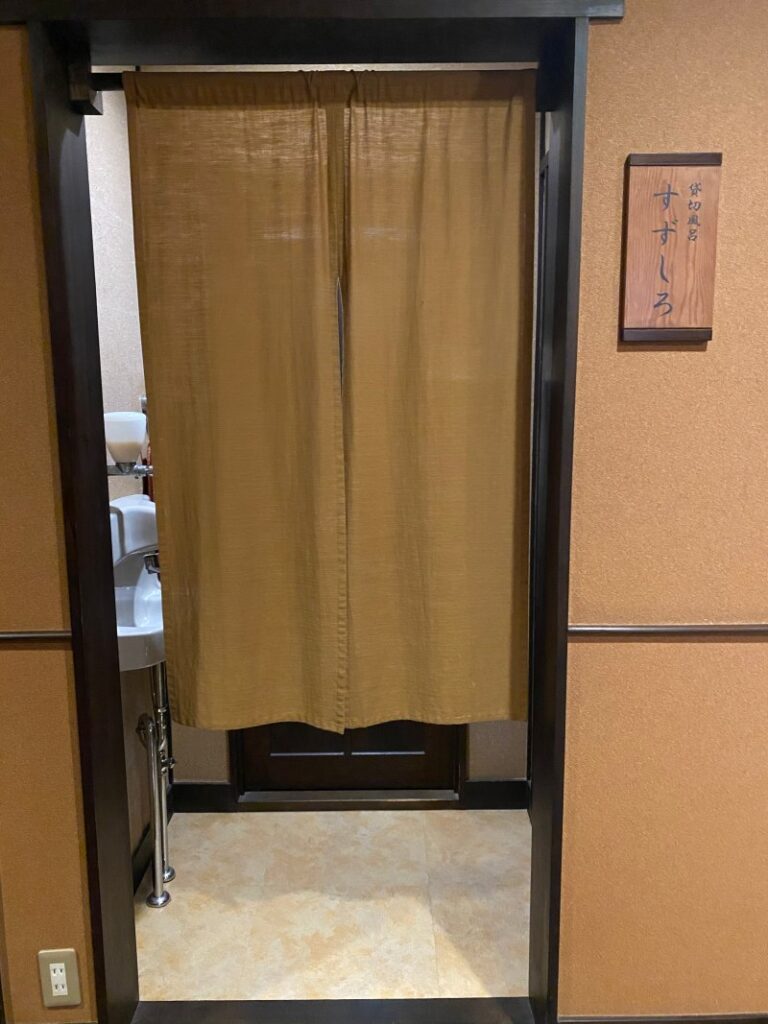 This is another private hot spring, Suzushiro.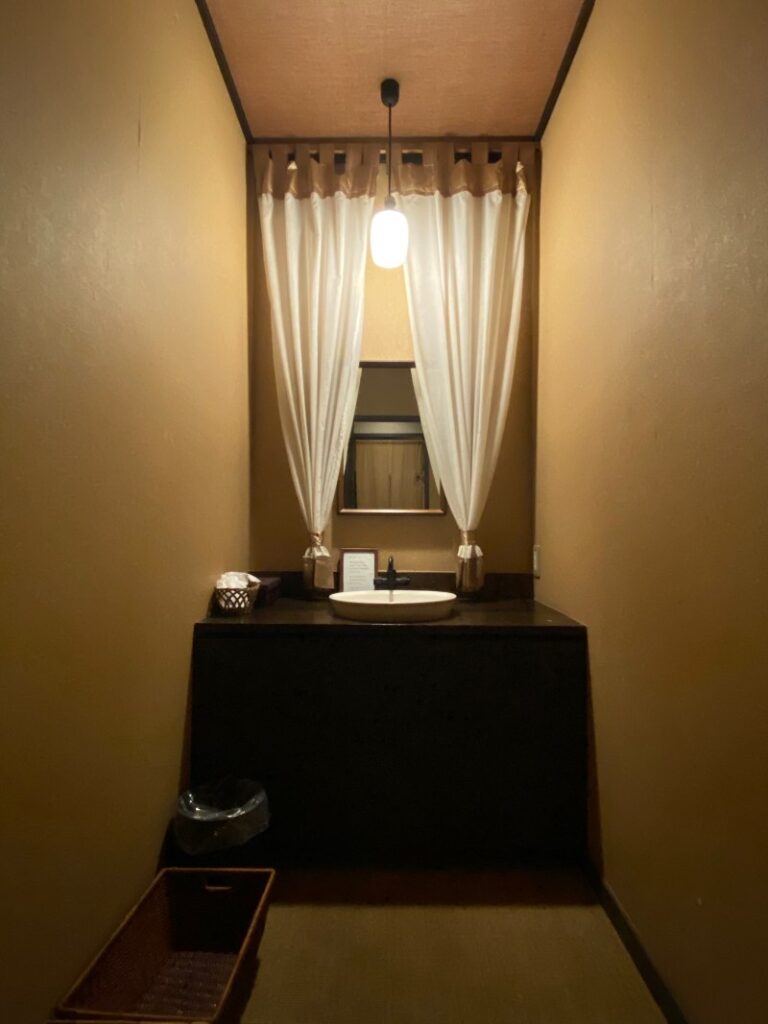 The atmosphere is stylish, and the sink is beautiful.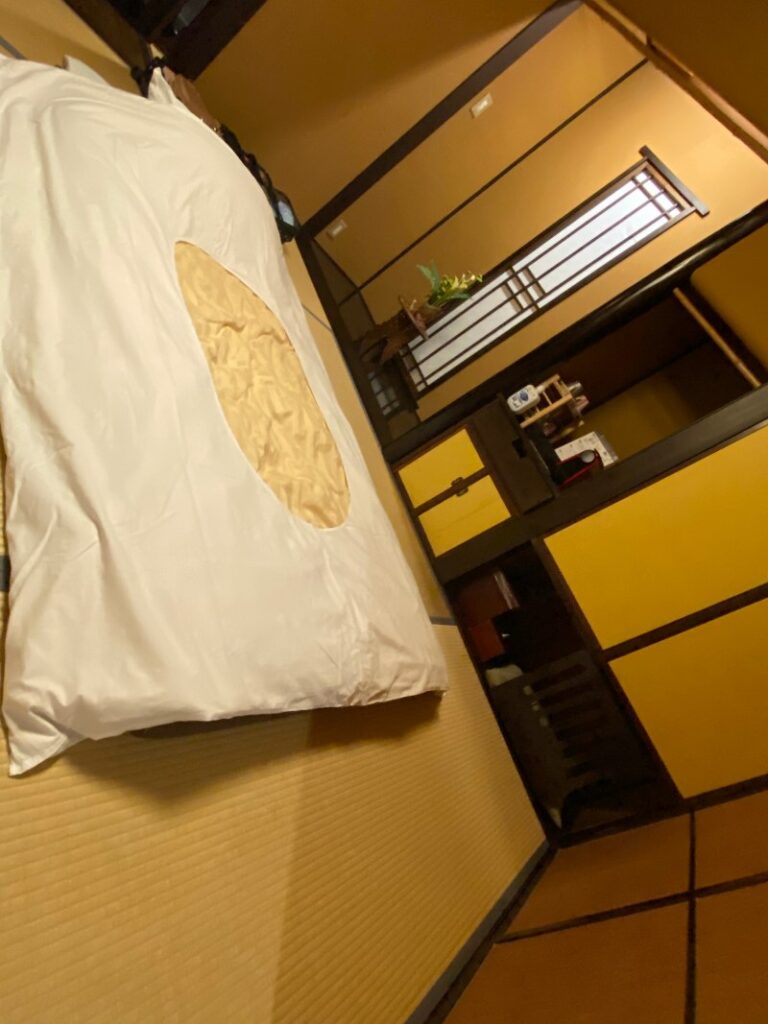 When I returned to my room after visiting the private hot springs, the futon had already been laid out. It was fluffy and looked like I could sleep soundly.
Morning Refreshment In A Calm Atmosphere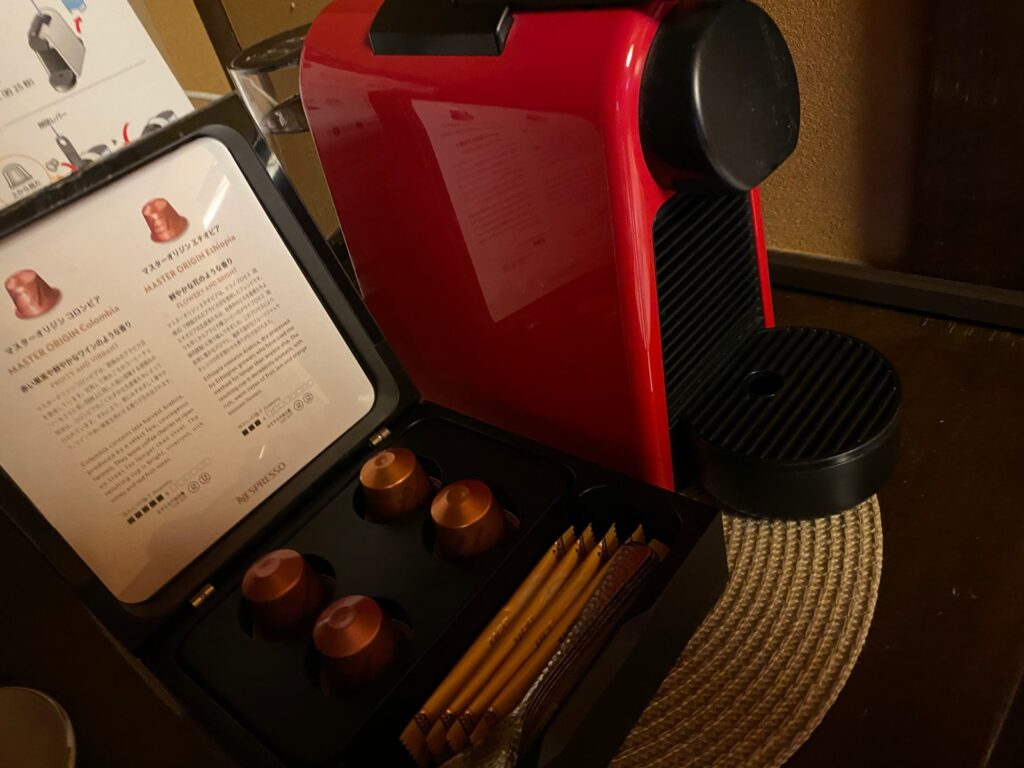 The next morning I woke up early and enjoyed a good cup of coffee from the coffee maker.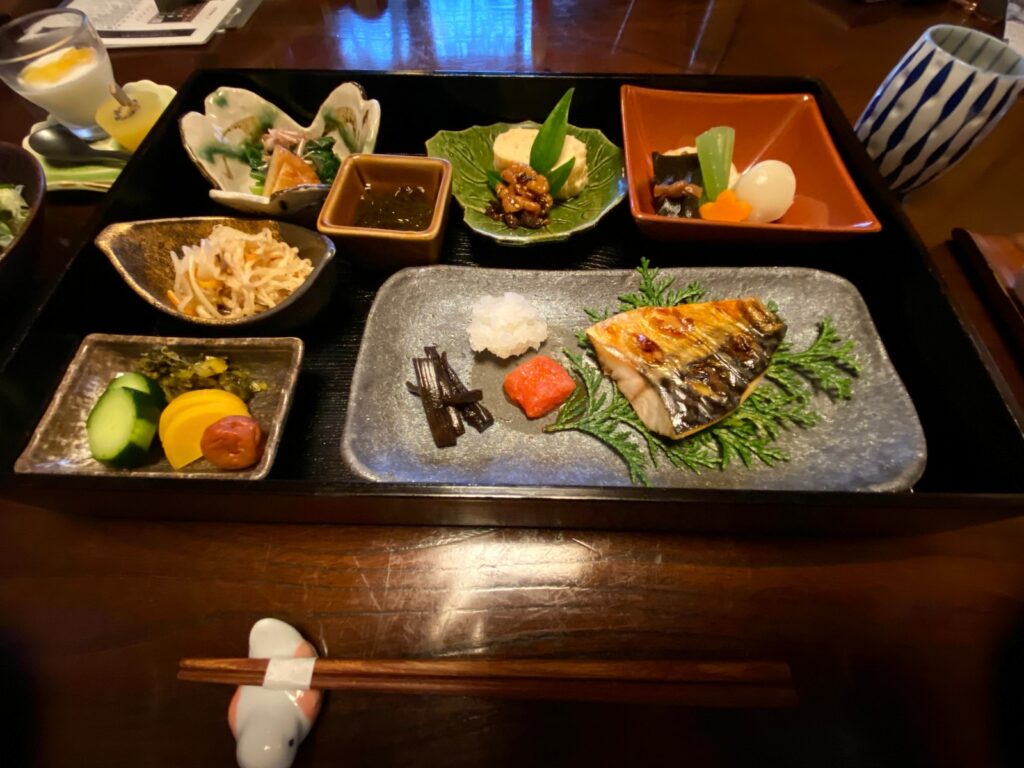 Japanese cuisine centers breakfast on fish and vegetables. The flavors of the ingredients were excellent.
In a private atmosphere, couples and families can enjoy a leisurely hot spring trip to the fullest at Bettei Haruki. It was a wonderful inn, brimming with hospitality.
Comments are closed.