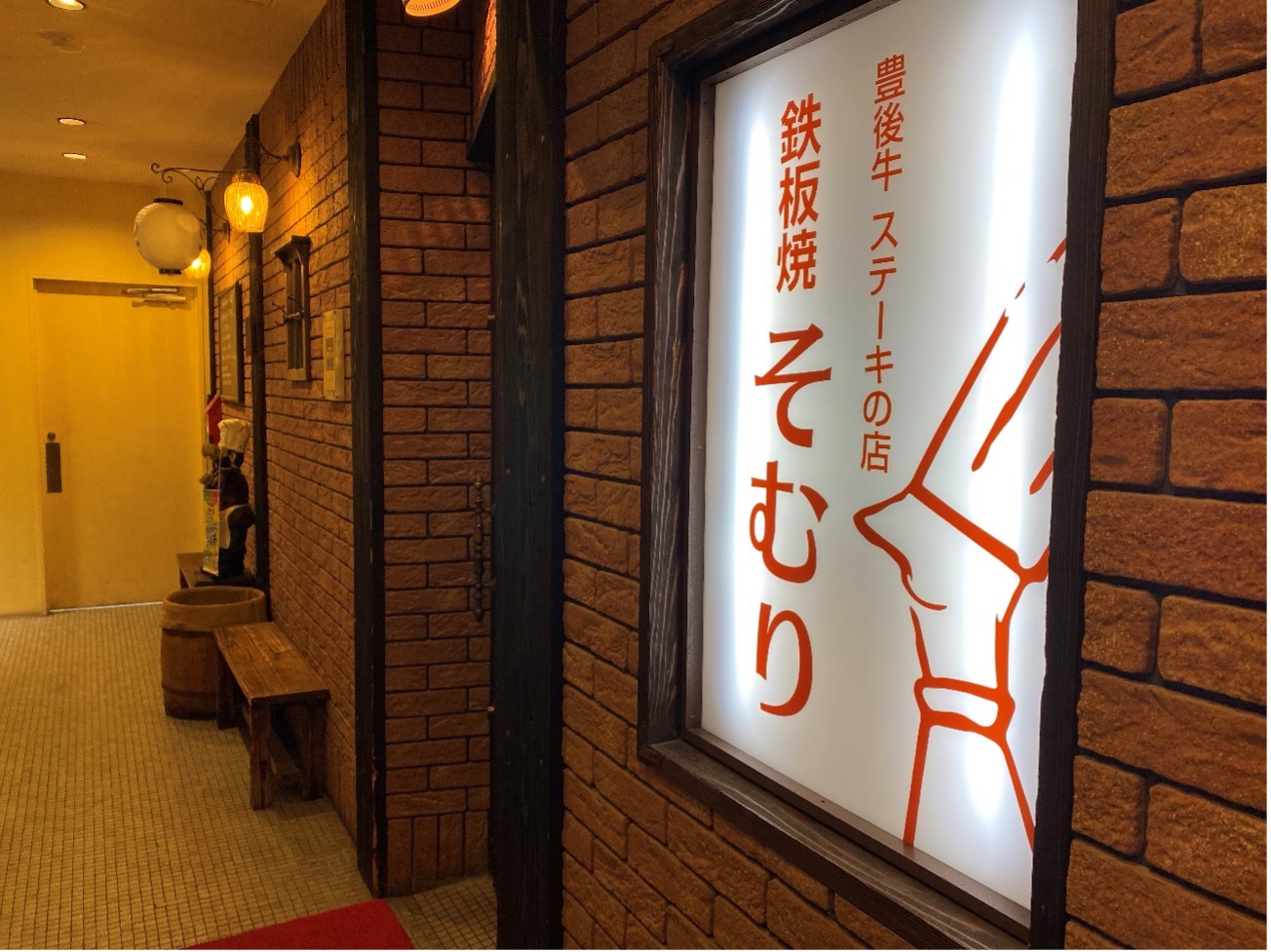 Beppu is famous for its hot springs, but its gourmet food is renowned. One specialty is Oita Wagyu Beef or Bungo Beef, named for the breed of cow raised in this area that produces this delicious local food. Did you know there is a restaurant in Beppu where you can enjoy Bungo Beef at a reasonable price? This time, I would like to introduce the Bungo Beef Steak restaurant Somuri.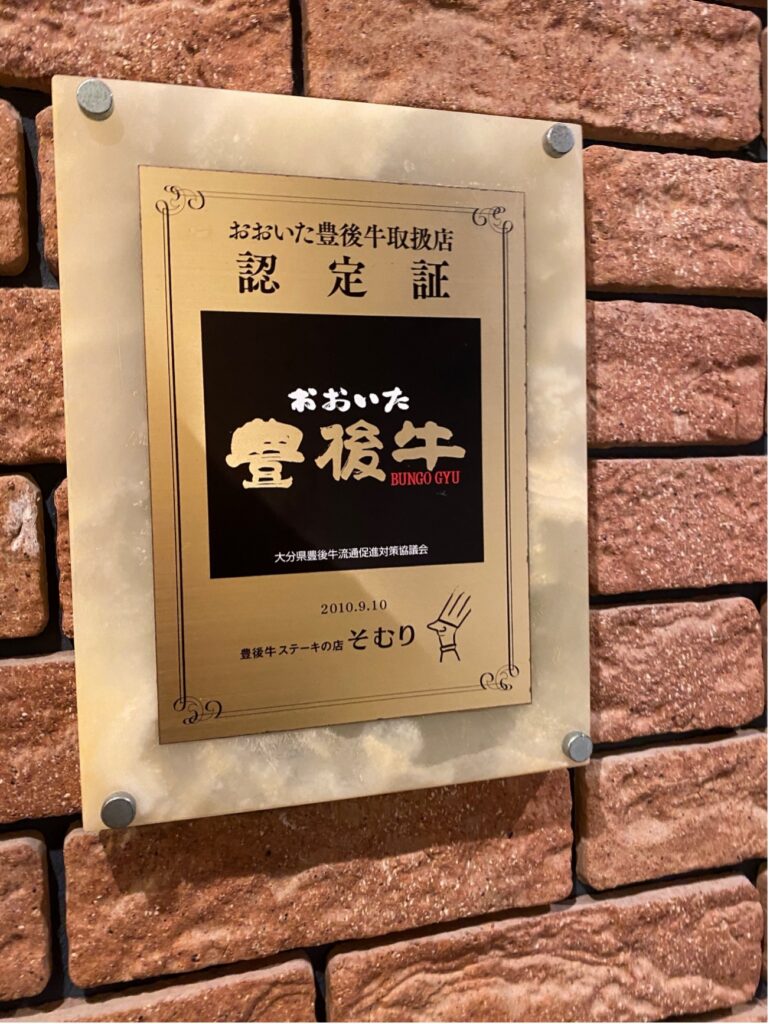 I was told by a local resident that the best time to visit this restaurant is during the lunch hour from 11:30 to 14:00. So, I took them at their word and went when they were serving lunch.
The big sign on top of the building is a useful landmark. Climb up the stairs and you will see the door to the restaurant. Inside, it has a stylish, old-fashioned Western atmosphere.
This time, I was shown to a seat at the counter. There, I noticed a refrigerator with a block of Bungo beef in it, and in front of it, the chef was heating up an iron plate. I could already smell the delicious aroma.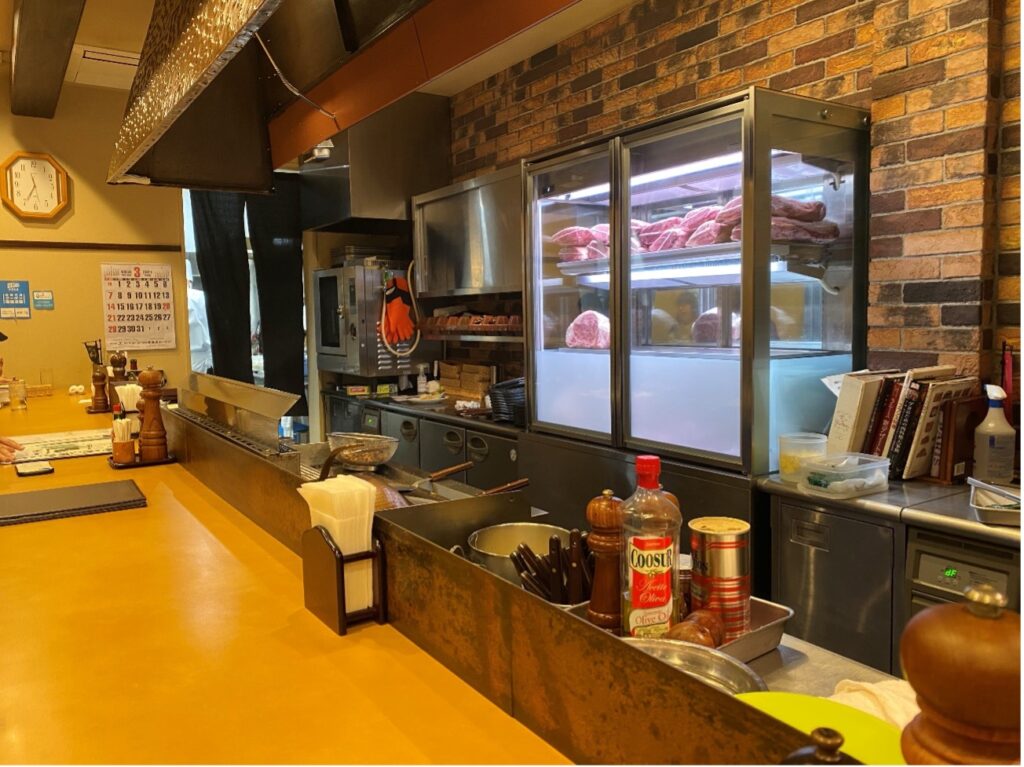 I immediately perused the drink and food menus. The drink menu is quite extensive with a wide variety of wines and champagnes. The food menu also had a lot of variety,  including snacks and other items.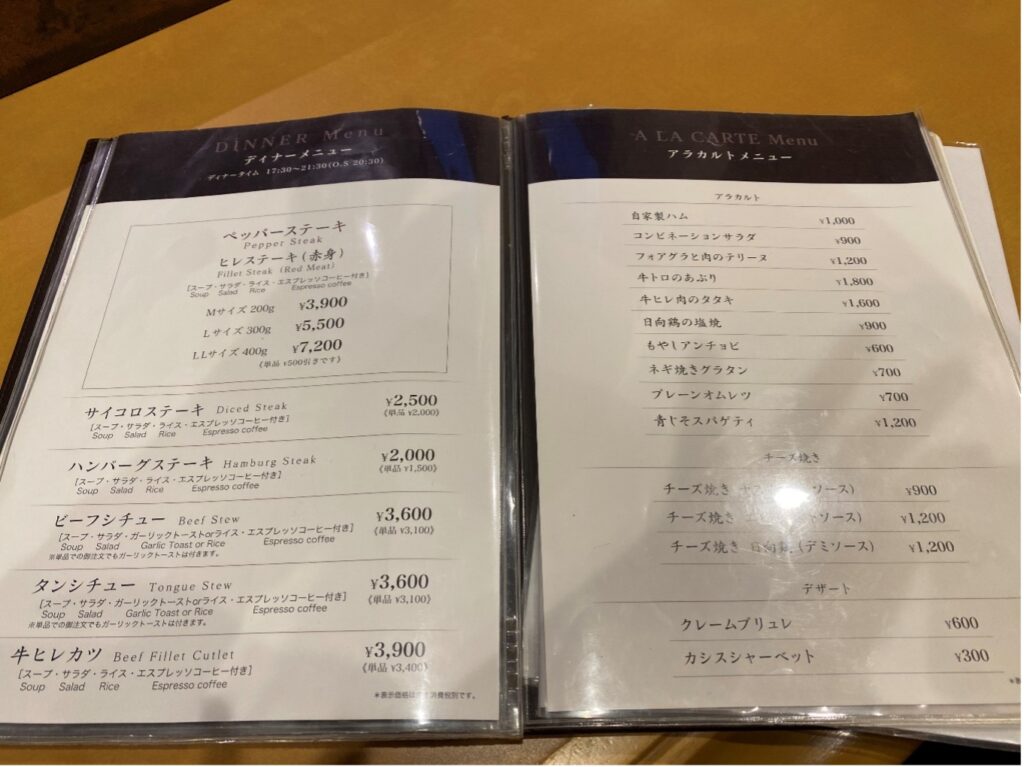 On this visit, I ordered the Bungo Beef Lunch Set. While I waited for it to arrive, the number of customers kept increasing, and before noon, the restaurant was full.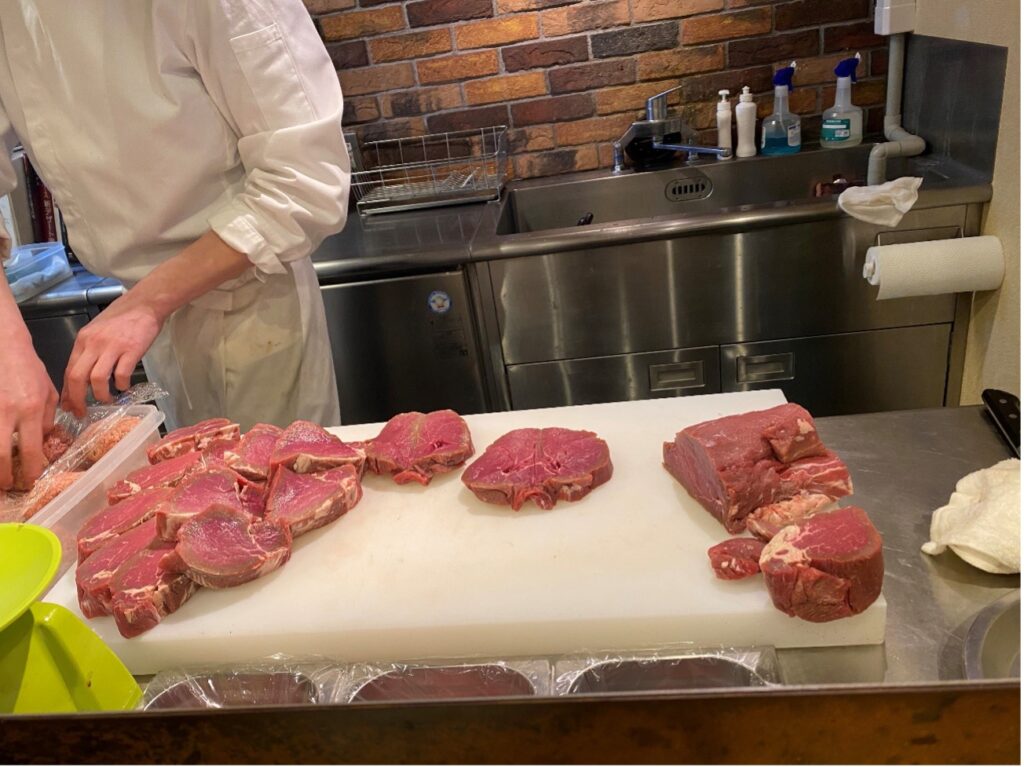 A block of Bungo Beef appeared in front of me! The chef expertly cut it.
The first thing brought to me was corn soup. It was creamy and mild with the taste of corn. It had the nostalgic taste of old-fashioned corn soup and was very comforting.
Next came the salad. The dressing was so good, and I could easily understand why some people buy it to take home with them.
After about 10 minutes of enjoying the salad and soup, the Bungo Beef Steak arrived on a piping hot griddle and still simmering in its juice.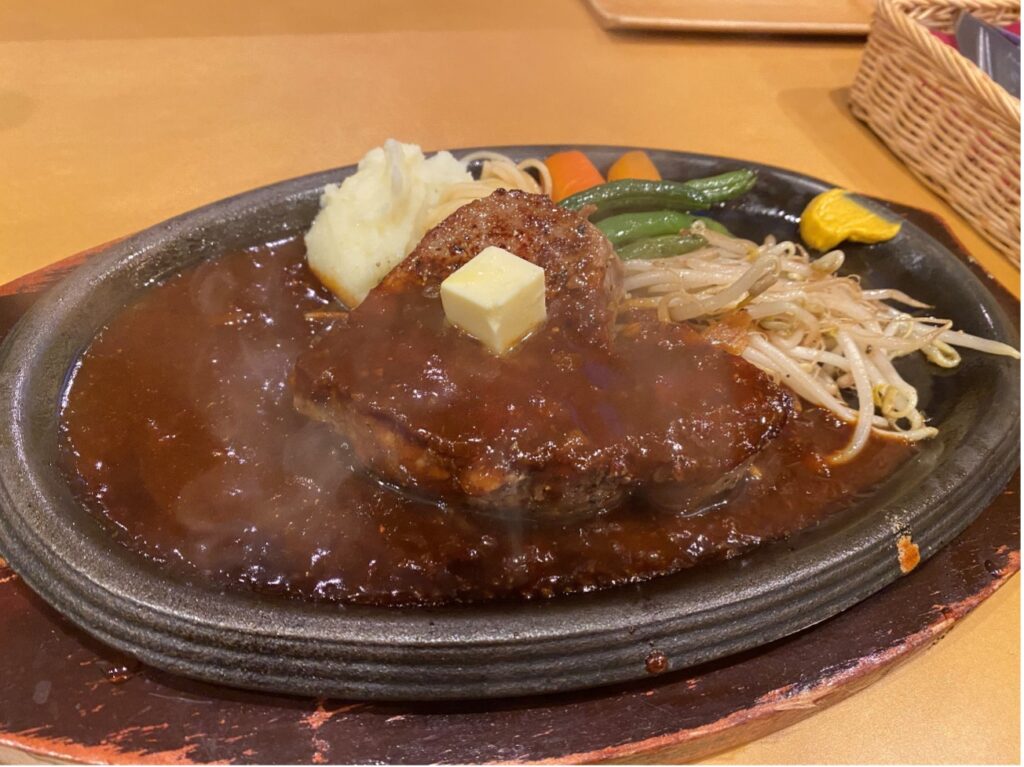 Time to eat!

The first thing that surprised me was that the meat was so tender that the knife went in easily and naturally. I was under the impression that you had to put in a little effort when cutting a steak, but this Bungo Beef Steak did not require any effort. Just stick the knife in and pull. It cut so easily.

When I put a piece of the steak in my mouth, it immediately melted. The oil is not heavy, and the flavor is not overpowering. It had the very well-balanced taste of high-class wagyu beef.
And the vegetables on the side are left crunchy enough to reset your palate. The sauce is also excellent. The sauce is very light and does not interfere with the taste of the meat and vegetables. I was worried that I wouldn't be able to finish the entire steak, but I was able to finish it in one sitting.

We finished with an espresso to cleanse our palates. It has a soft and creamy taste. You can also add milk to change the atmosphere.
The set included soup, salad, rice, a Bungo Beef Steak, and an espresso, all for the very reasonable price of 2,750 yen. I highly recommend that everyone try this popular restaurant!
Beppu Main Store Somuri
Kasaoka Shoten Bull 2F, 1-4-28 Kitahama, Beppu City, Oita Prefecture, 874-0920, Japan
Tell 0977-24-6830
Business Hours Tuesday-Sunday 
Lunch 11:30-14:00 (last order 13:30)
Dinner 17:30-21:30 (last order 20:30)
Closed Monday and Wednesday Dinner Time
Comments are closed.