Embark on a journey through the best local specialties, from the comfort of your private room. Our creative Kaiseki cuisine brings together a colourful array of local ingredients, carefully selected in Oita for freshness and quality. Explore our menu and enjoy outstanding, unique flavours of the region.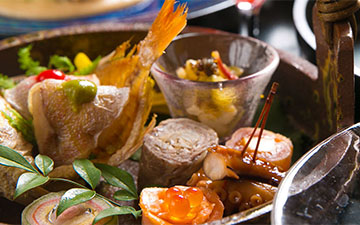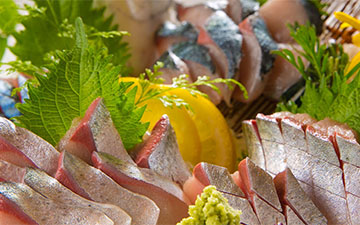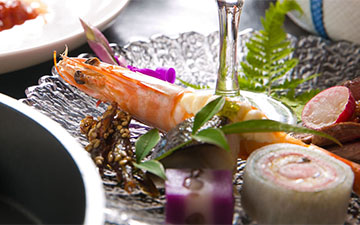 Our chefs take every step to ensure our guests receive high-quality seasonal ingredients. Every morning, we purchase directly from the market so only the freshest local offerings make it to your plate. Every meal is a sight to behold, delicately arranged like fine art.
In addition to seasonal vegetables, guests can indulge in premium fish such as Seki Horse Mackerel and Seki Mackerel, locally sourced from the Bungo Channel. We also offer the luxury delicacy Bungo Beef, a high-grade Japanese black beef from Oita.
Bettei Haruki offers a special menu for different meals of the day, including breakfast, dinner, and a bespoke selection.
Dinner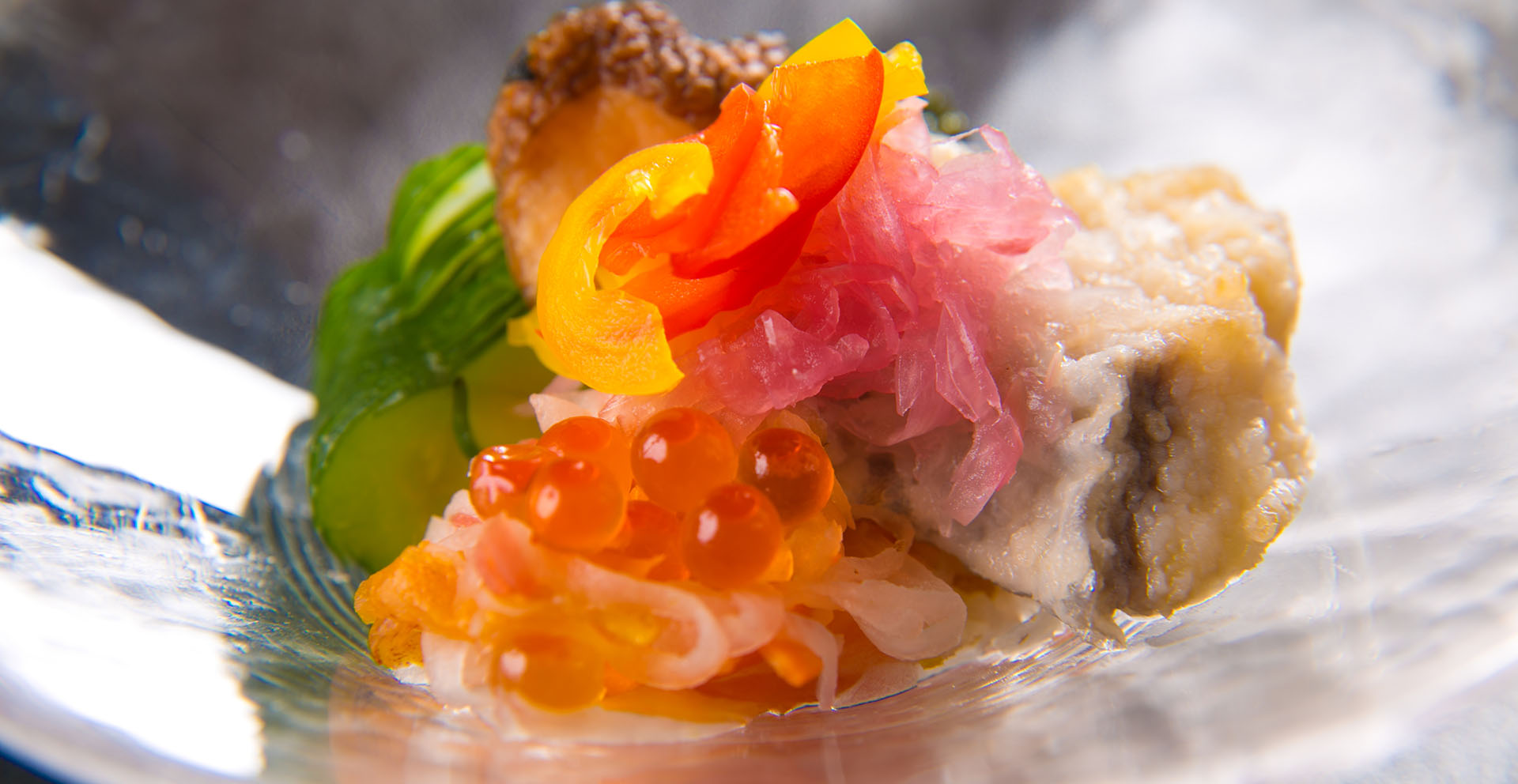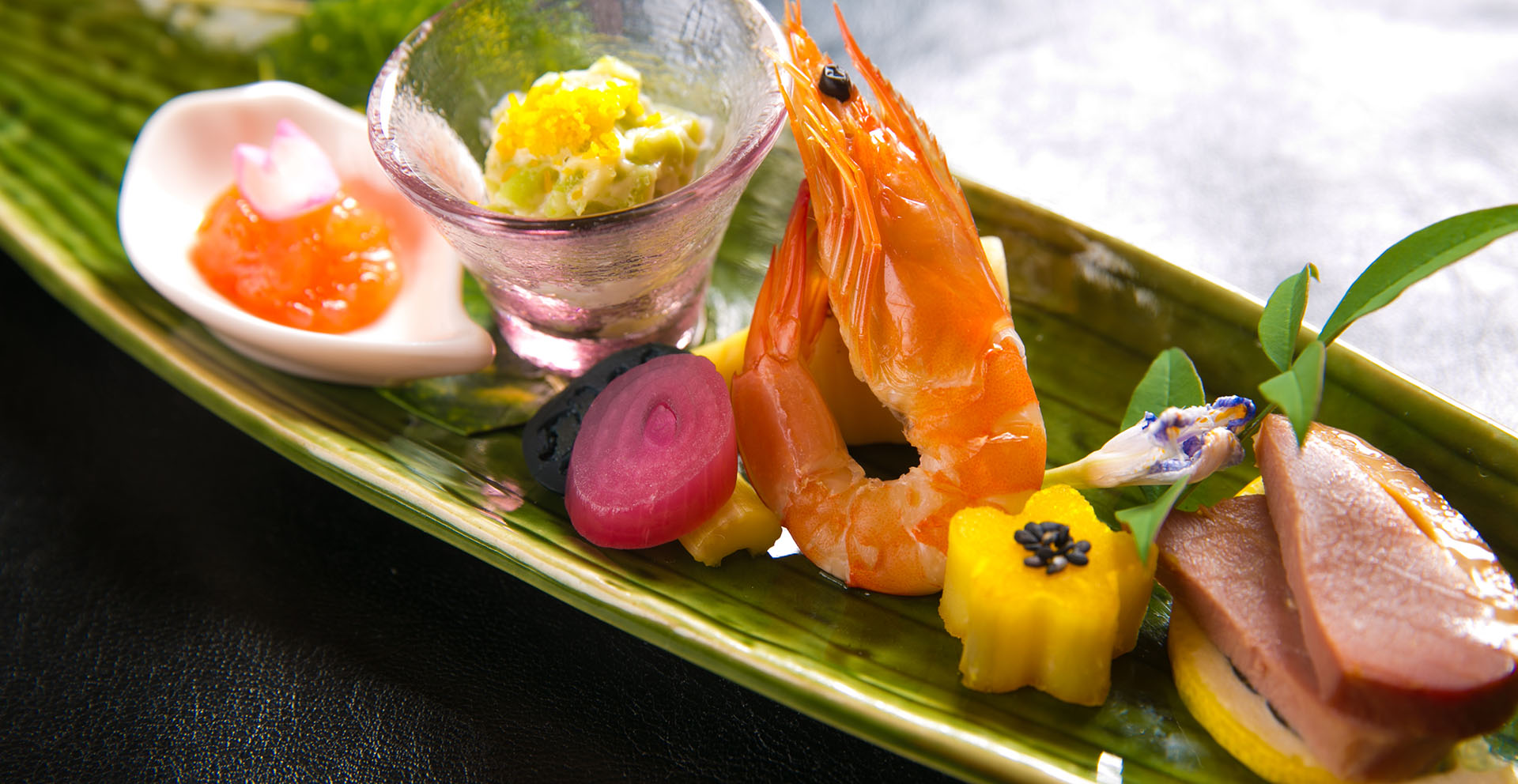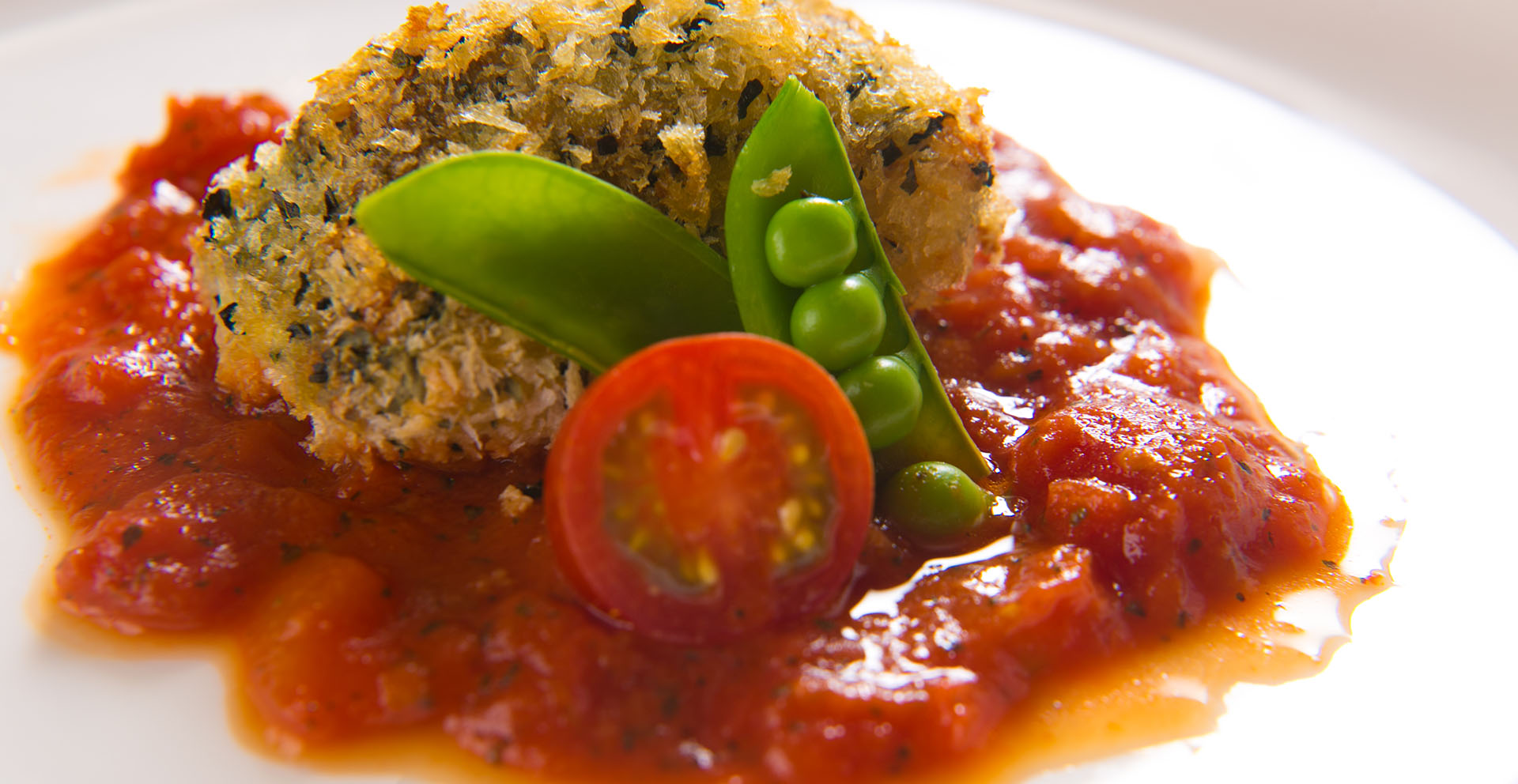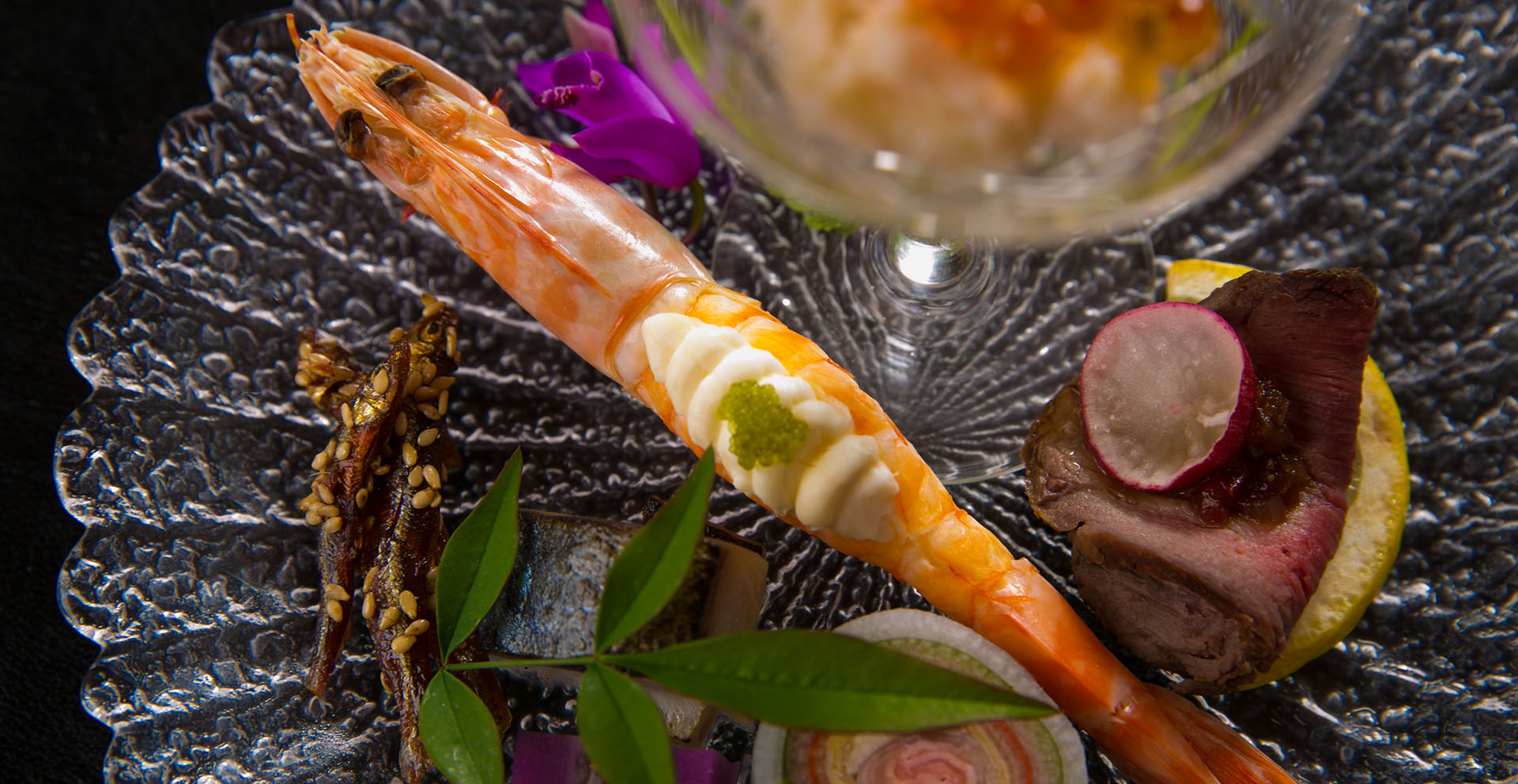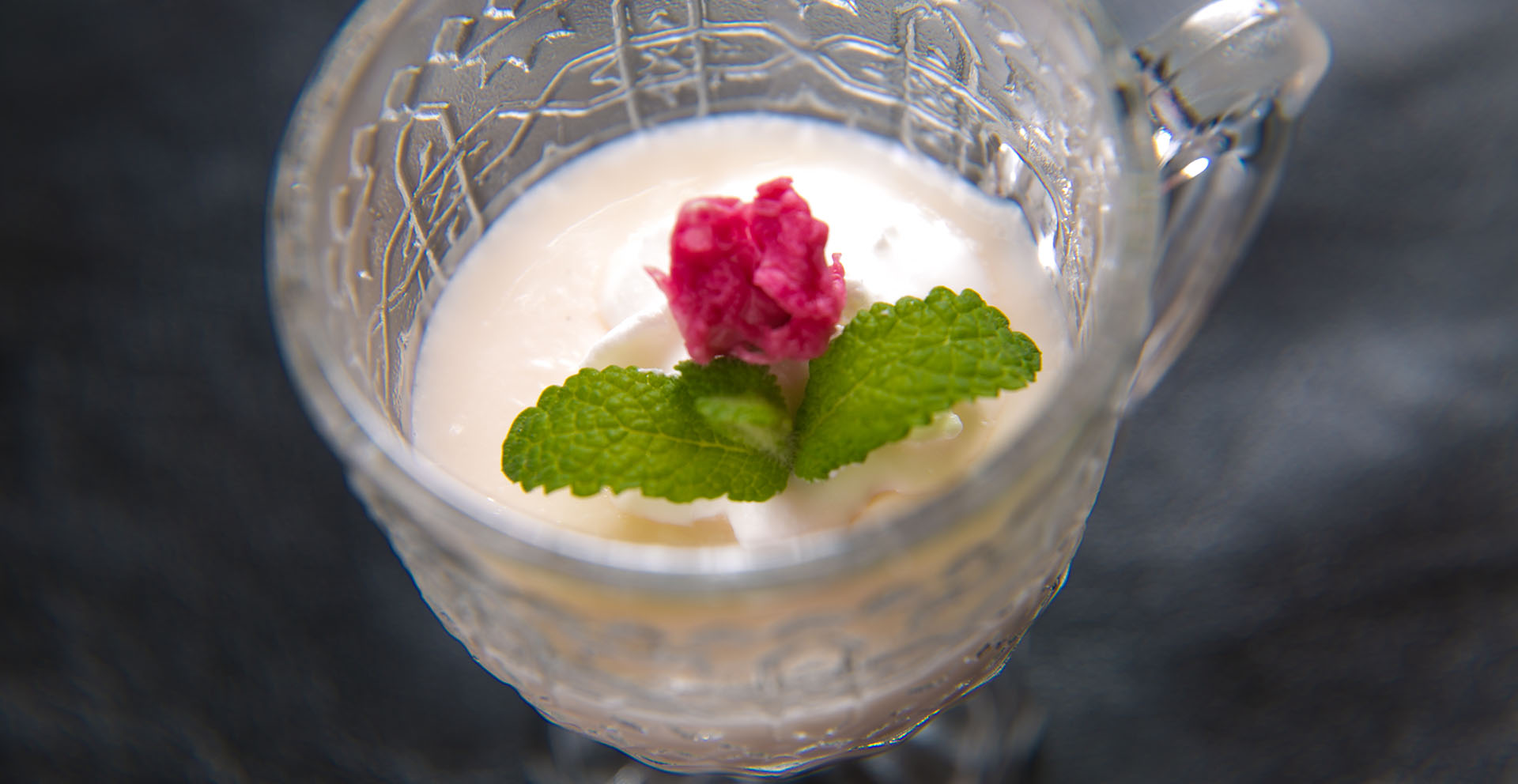 A Traditional Kaiseki Dinner Where Oita's Rich Flavours Truly Shine
Indulge in a multi-course Kaiseki dinner delivered to your room. Our sashimi is fresh and stocked daily, but please note, availability is dependent on the season. Pair your delicious meal with wine, sake, or shochu.
All seasonal ingredients are purchased daily from the morning market, and carefully selected to ensure quality and freshness.
*Please note that Bettei Haruki's dinner options are subject to change as we offer only high-quality, seasonal ingredients.
Bespoke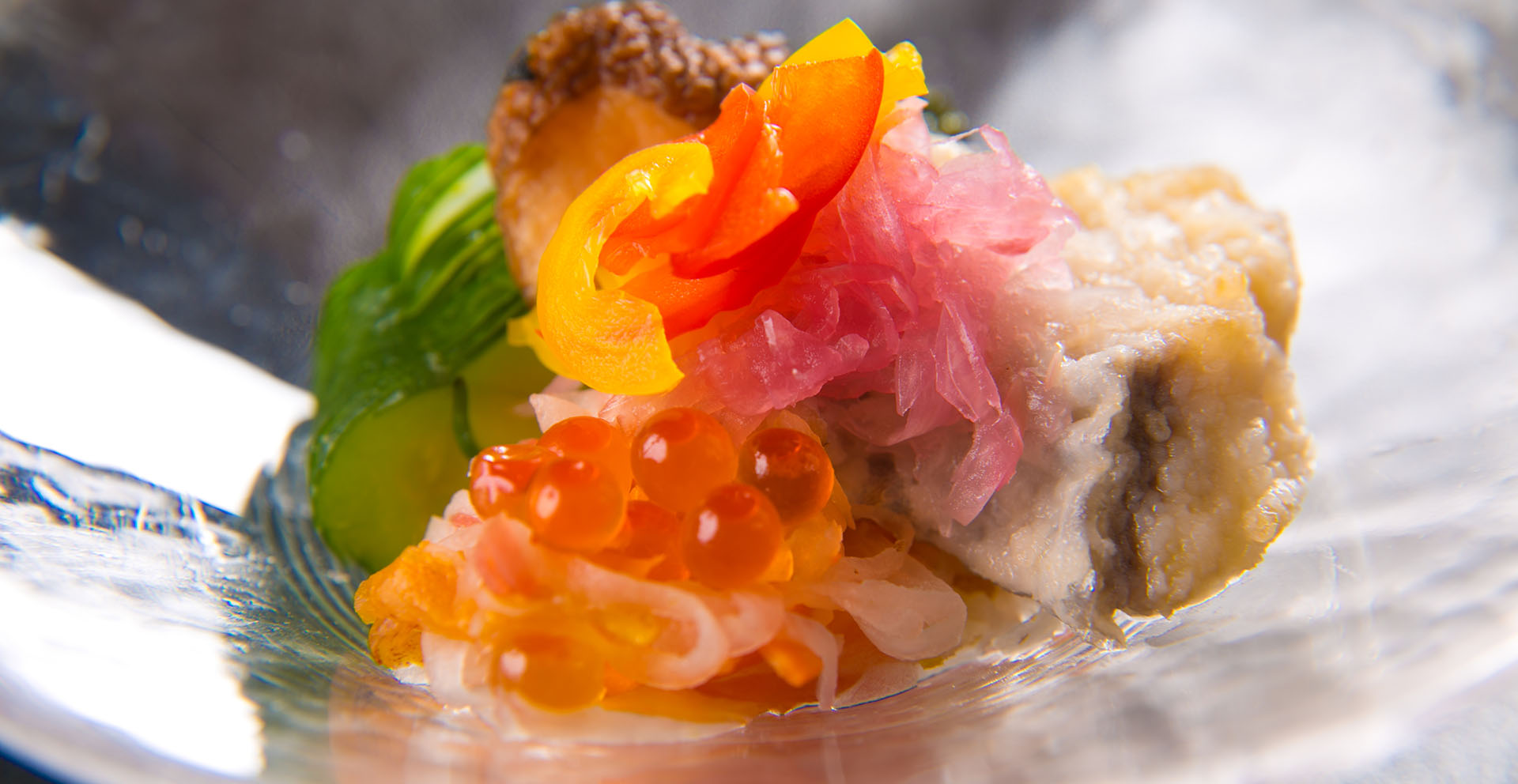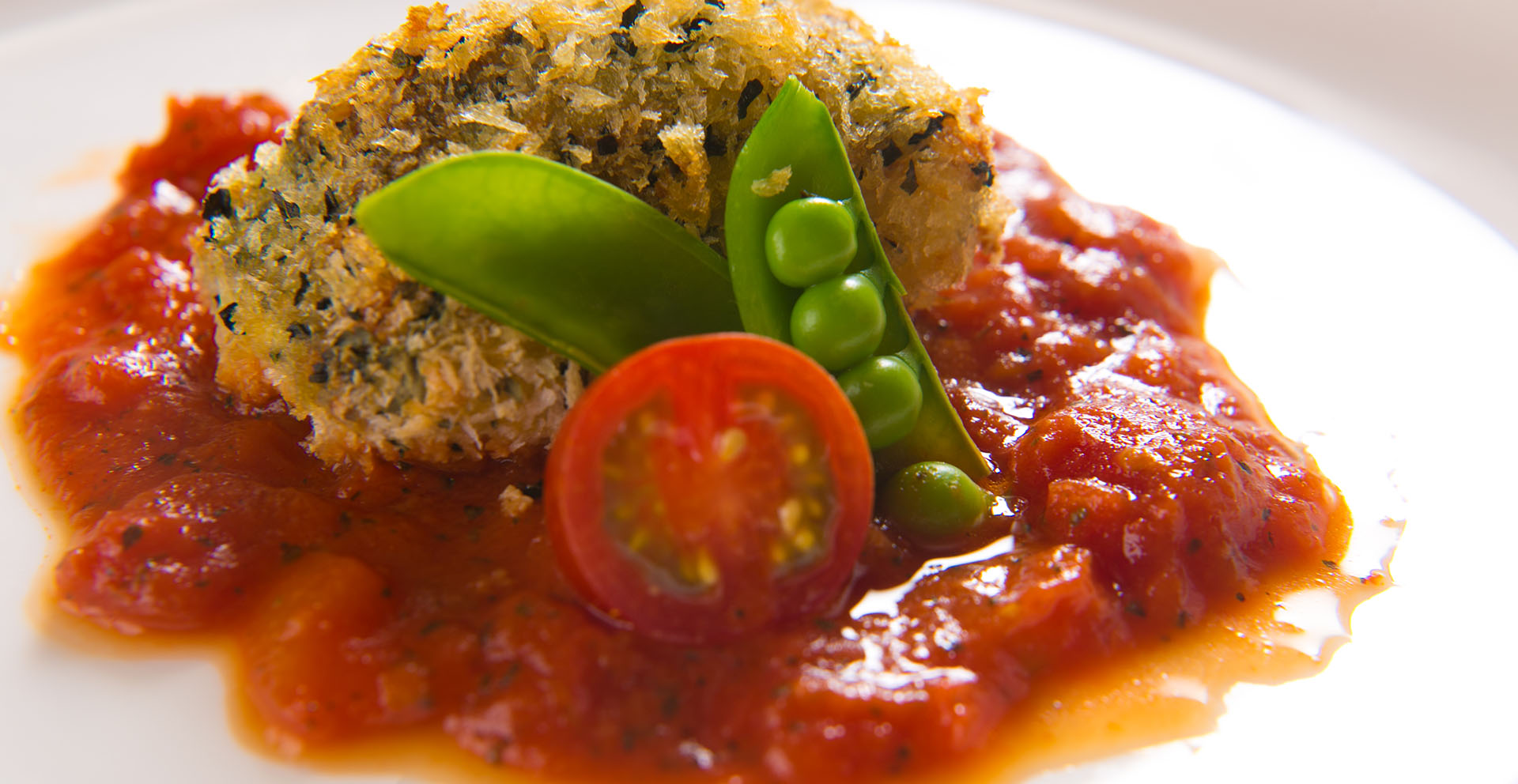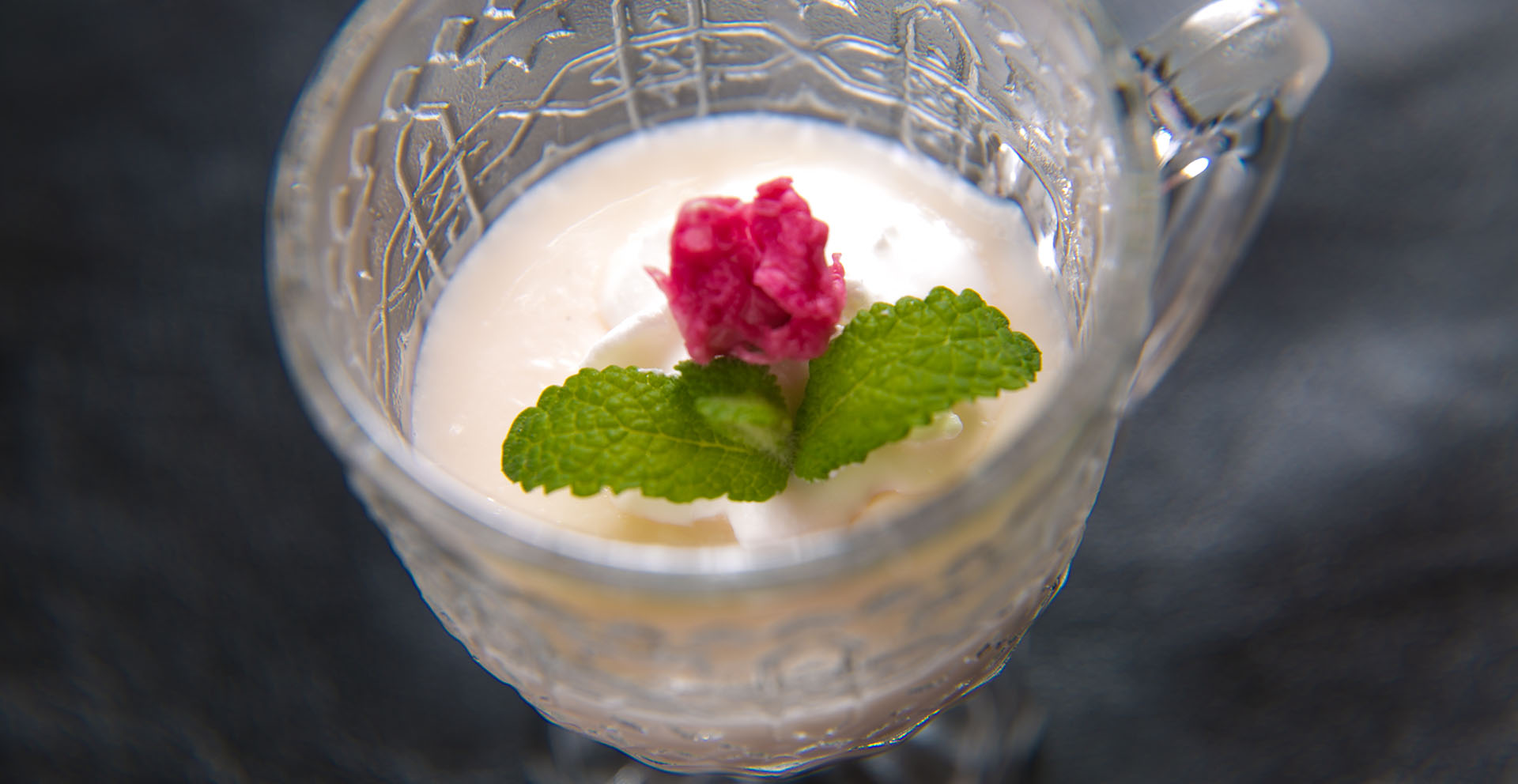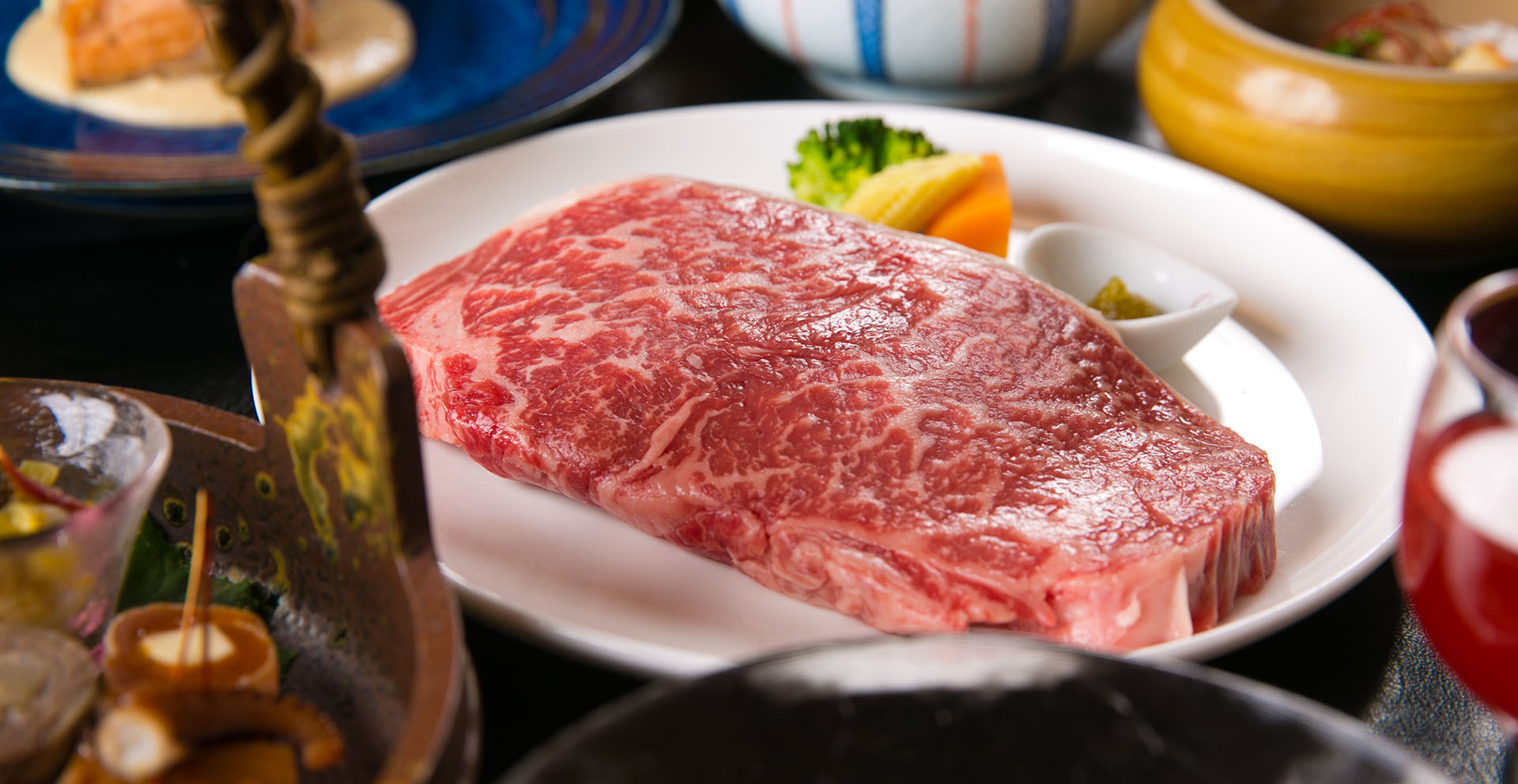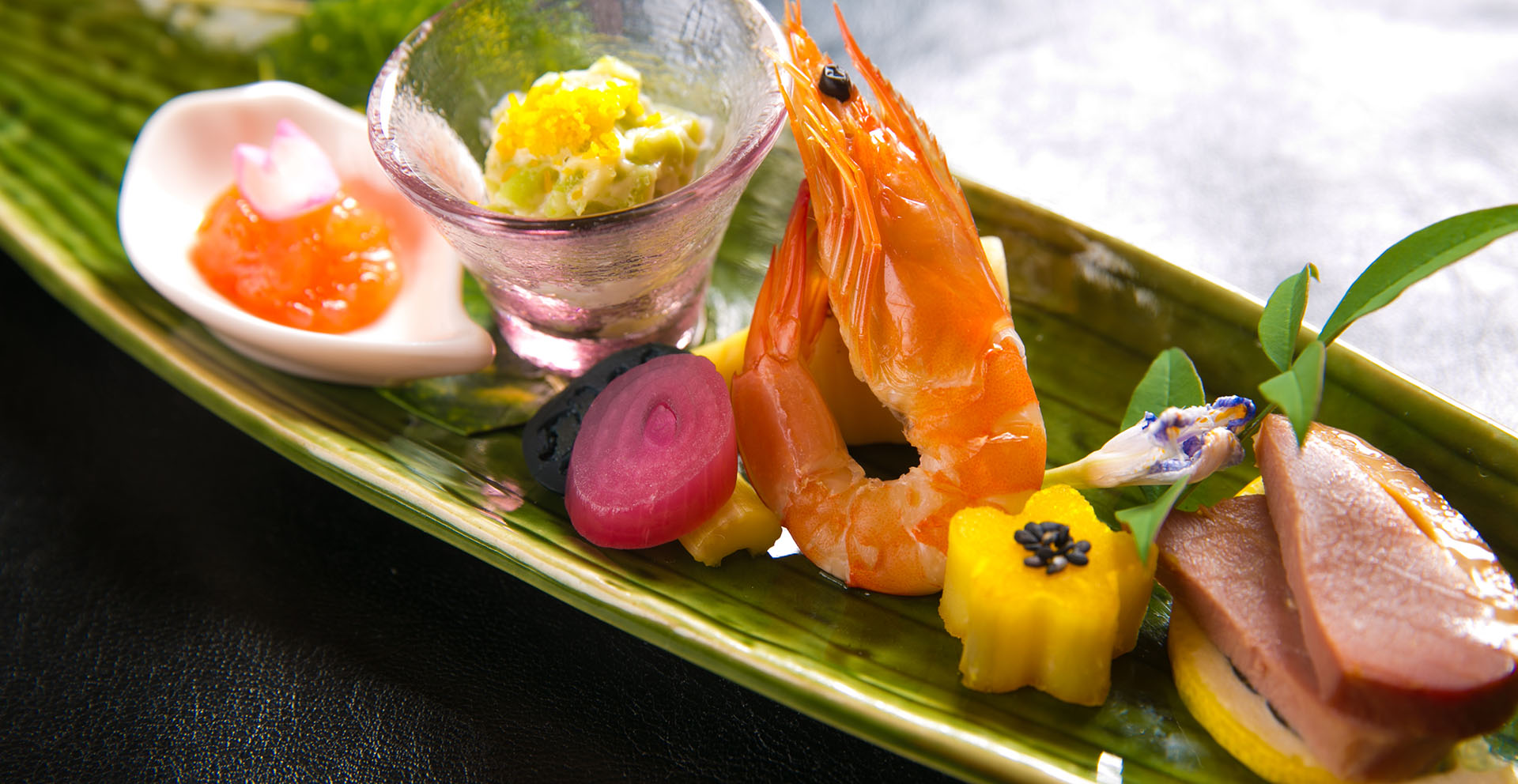 Enjoy to your heart's content
For a special experience, customise your order with premium ingredients such as Bungo Beef, Seki Mackerel, and sashimi. Please contact us for more information about our bespoke dining options.
* Sashimi is available as a bespoke dish on select days. Please contact us for more information.
Breakfast
Delicious, refreshing morning in Beppu
Brighten every morning with a delicious breakfast of Oita's fresh, vibrant offerings from the daily market.
Set the tone for another wonderful day in Beppu.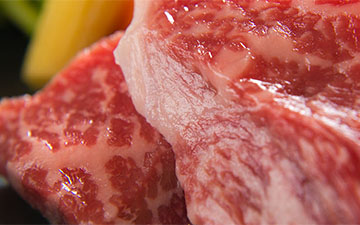 Bungo Beef
Black beef from the Bungo province is highly regarded for its rich flavour, juicy tenderness, and high marbling score. Enjoy the melt-in-your-mouth experience of this world-class Japanese beef.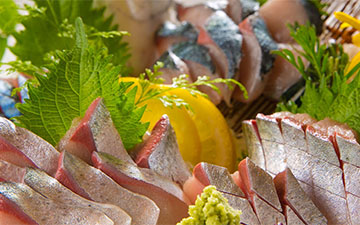 Seki Horse Mackerel
Seki's Horse Mackerel boasts nationwide popularity as one of Oita's premium fish. Caught in the Bungo Channel, this first-class horse mackerel is firm, flavourful, and fatty. The best season for Seki horse mackerel is from March to October. Try it with a splash of Oita's kabosu for a harmony of rich flavours.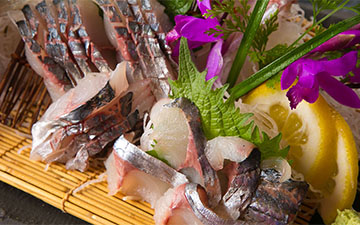 Seki Mackerel
In winter, Seki mackerel are packed with healthy fats and nutrients. Caught in the rough waves of the Bungo Channel, the strong currents create its unique taste. Complete your meal with this popular gourmet fish.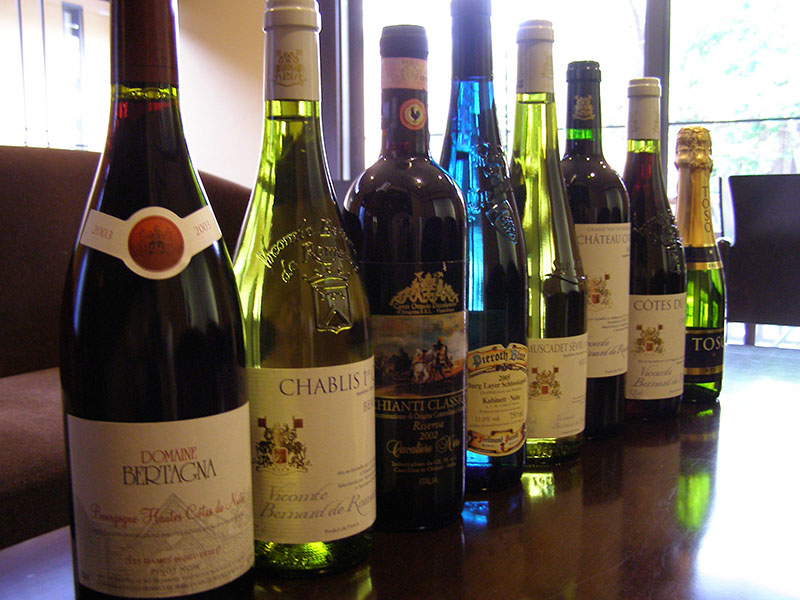 Drinks
To accompany your exceptional meal, we offer a wide selection of wine, sake, and shochu.