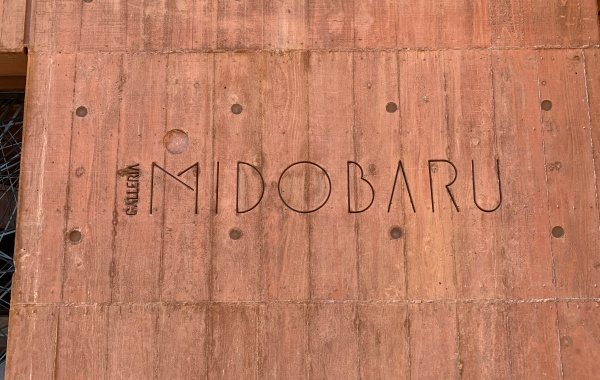 Galleria Midobaru, which just opened in December 2020, is a new type of concept hotel that combines contemporary art and architecture with Beppu's beautiful natural environment. I got to stay at the hotel before it officially opened, and I will share my experience in two separate posts.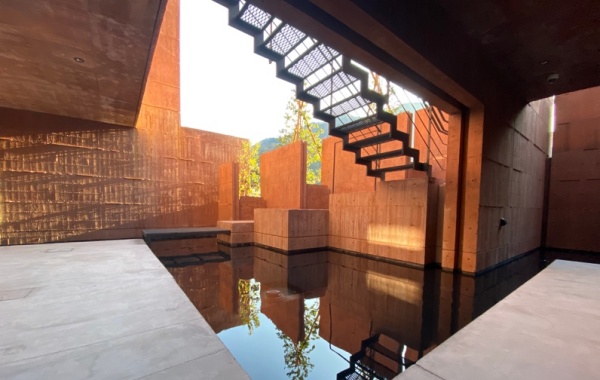 Galleria Midobaru is located next to Terrace Midobaru. It's a quiet spot full of the lush greenery of Beppu and beautiful views over the hot spring town with its ever-rising clouds of steam.
The entrance resembles the entrance to a museum. It is an artistic space where even the light that shines in seems to be part of the interior.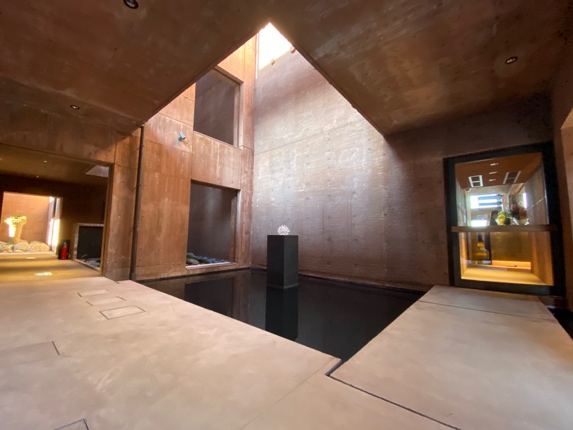 The works of art found there are all created by artists from Oita Prefecture. They are one-of-a-kind pieces created for Galleria Midobaru around the theme of Beppu.
As you proceed to the back of the room, you will find a relaxing space with chairs set up. The movie of Monk's Hell that plays in the quiet space is one of the unique works created especially for Galleria Midobaru.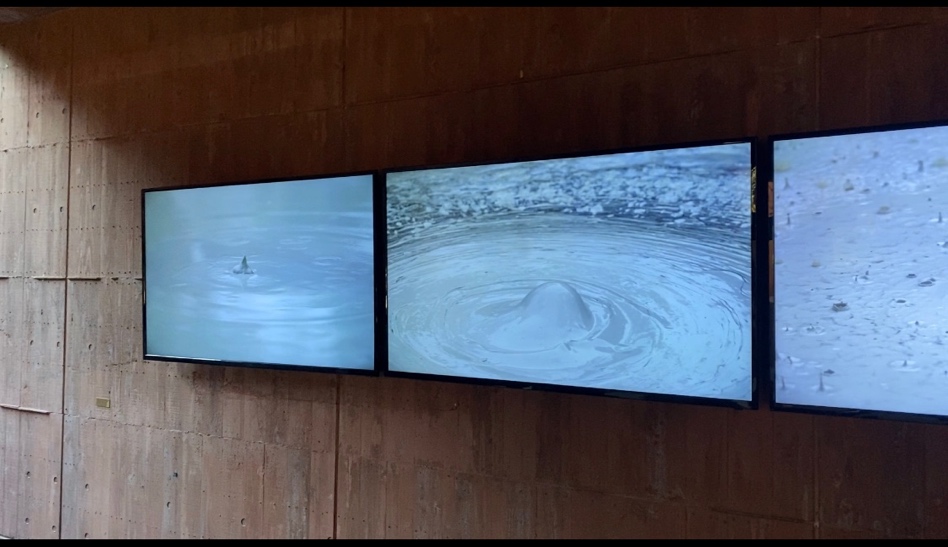 Each offers a feeling of comfort and healing, and you never want to take your eyes away from them.
Further along, I saw a mysterious ruin-like work of art. As you can see, art by up-and-coming artists is placed here and there in Galleria Midobaru.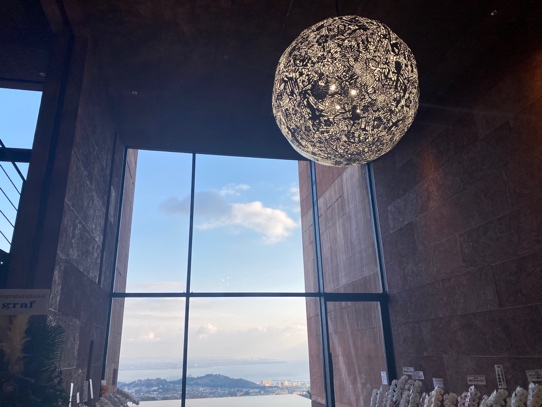 As I stepped over to the front desk to check-in, I saw this beautiful piece, "Moon", pictured above. On the other side of the room, there was a corresponding work called "Sun".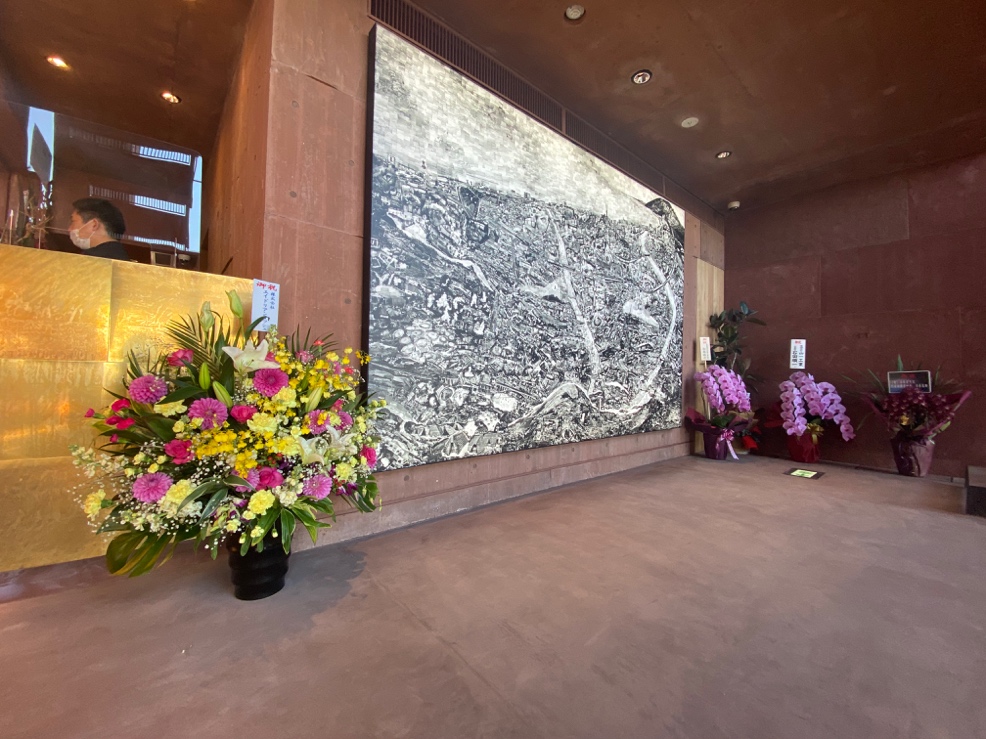 Pictured above is a map of Beppu City made from a patchwork of small pictures of Beppu.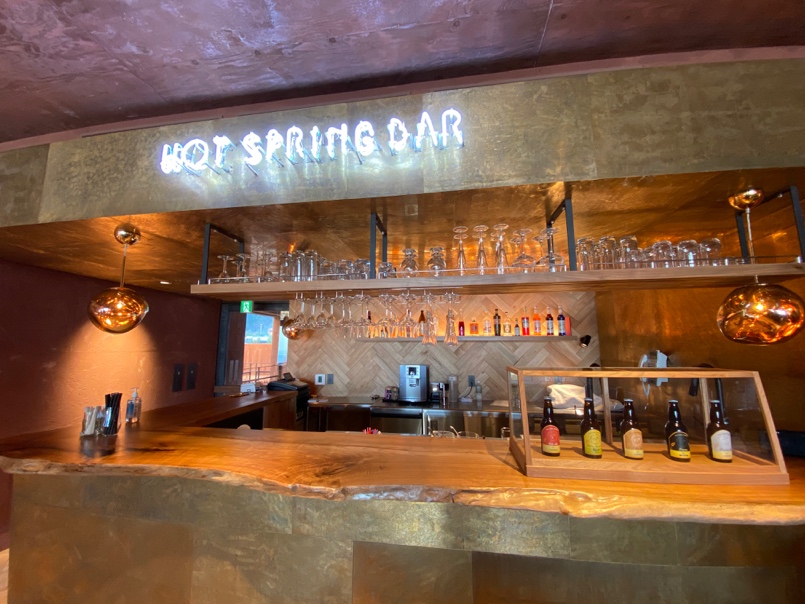 After checking in, we walked up the stairs and the hotel staff guided us to a stylish bar that looked like a hideaway. The bar is used as a café during the day, and they have a lunch-only dessert menu.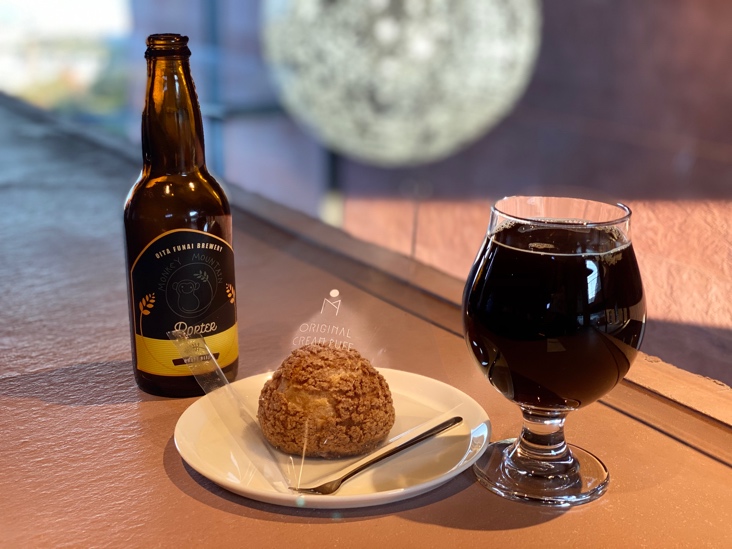 Later, I had a limited-edition dessert called Spicy Cream Puff at this cafe. The cinnamon-like spices were scattered in the slightly hard cream, and the cookie dough puff and the not-too-sweet cream blend well together. It was also a great match with alcohol.
(The manager of Galleria Midobaru recommends it with chai!)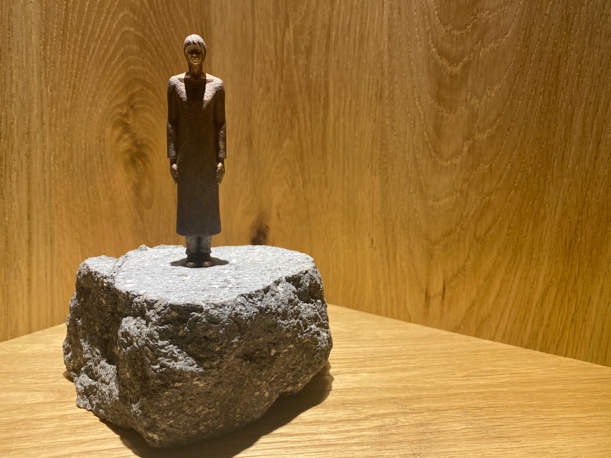 After the bar, we took the elevator to our room. The floors of the hotel are also dotted with artworks like this, keeping you entertained.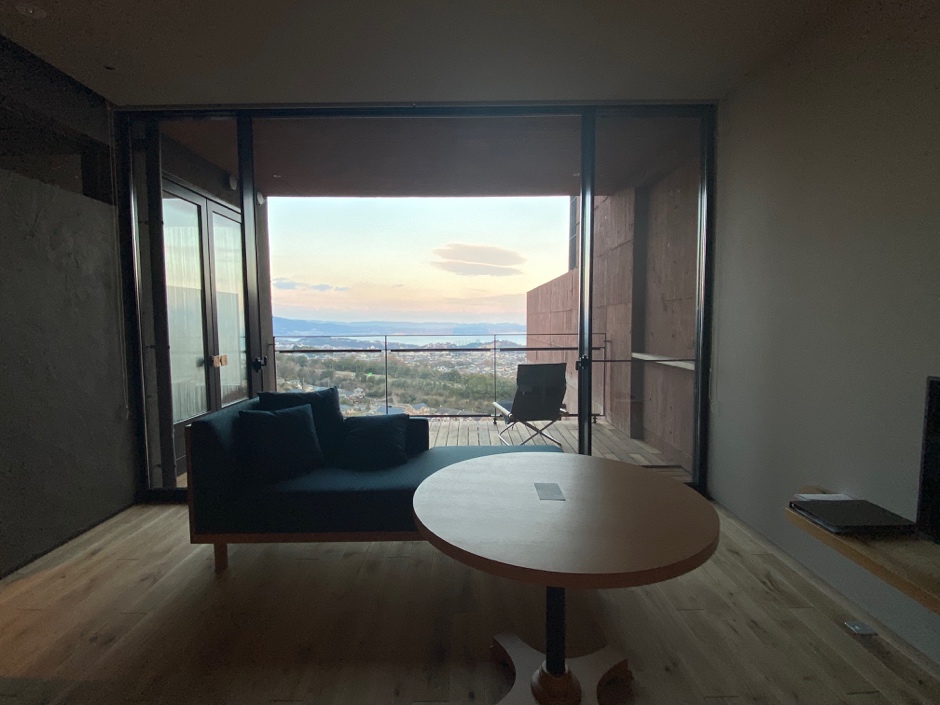 Here is the room we stayed in this time. The room has a sense of openness and is furnished with good taste.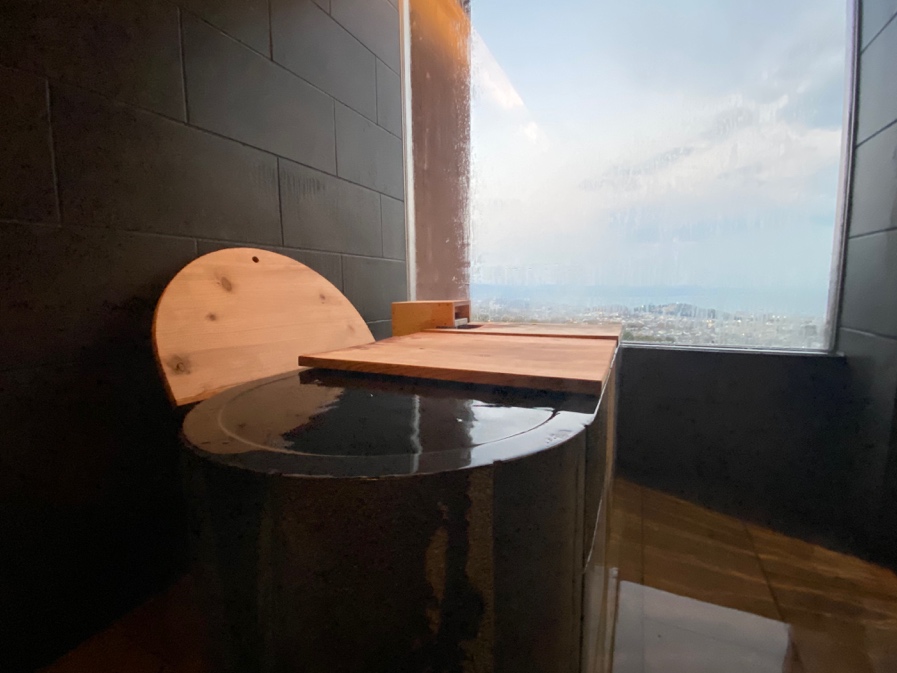 This is the indoor bath in our room with water sourced from a natural hot spring. You can take your time soaking in the hot spring while enjoying the beautiful view from the hill.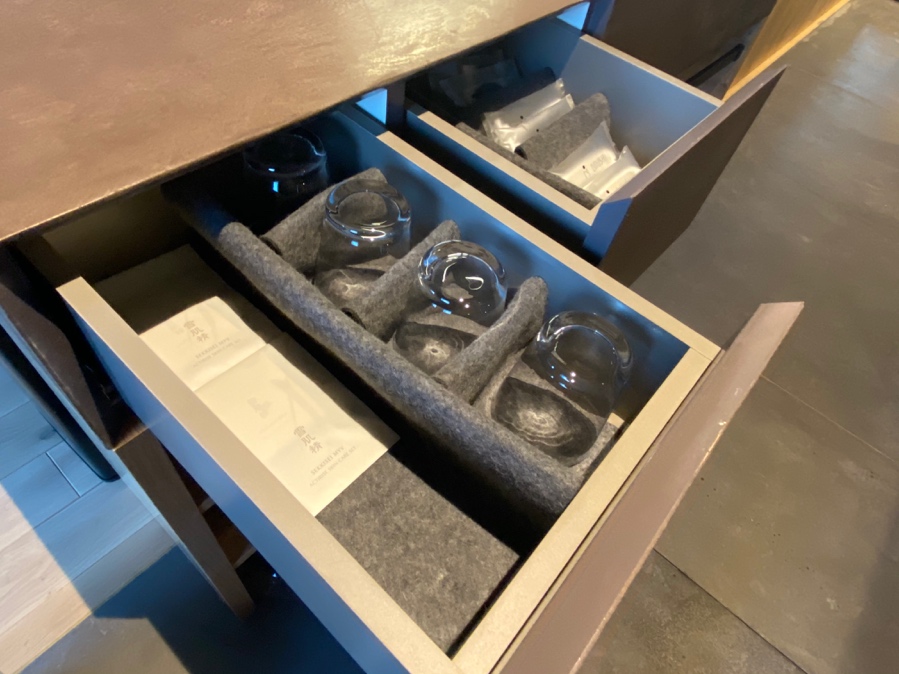 Full amenities are also available.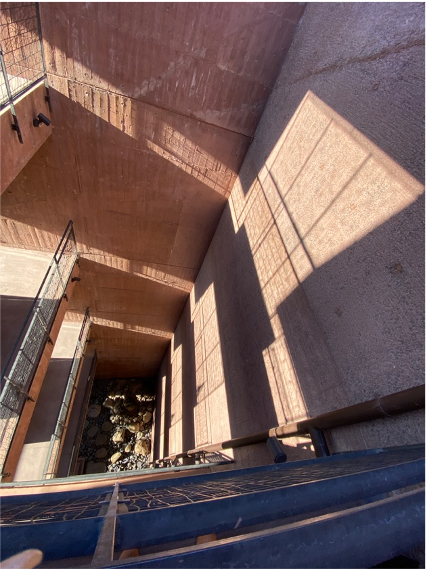 After I got settled in my room, I took a short walk around the building. Looking down from the third floor, where I stayed this time, I could see the beautiful patterns of light and shadow.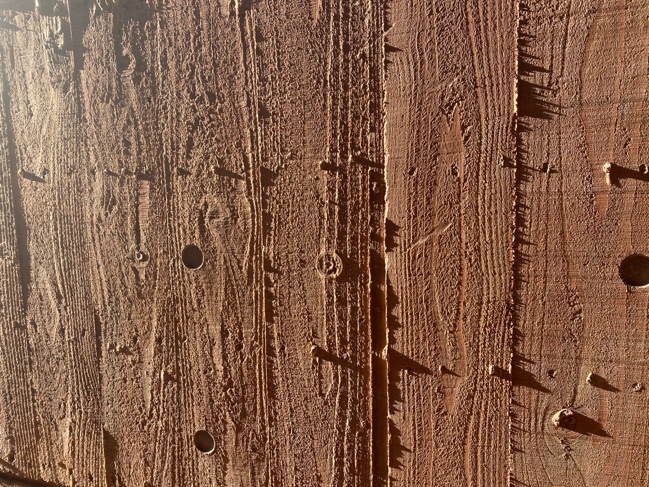 If you look closely at the walls, you notice that the cedar boards are all unique and each one has its own rough pattern. These are made from thinned cedar from Oita Prefecture and were a conscious choice for sustainable and local building materials.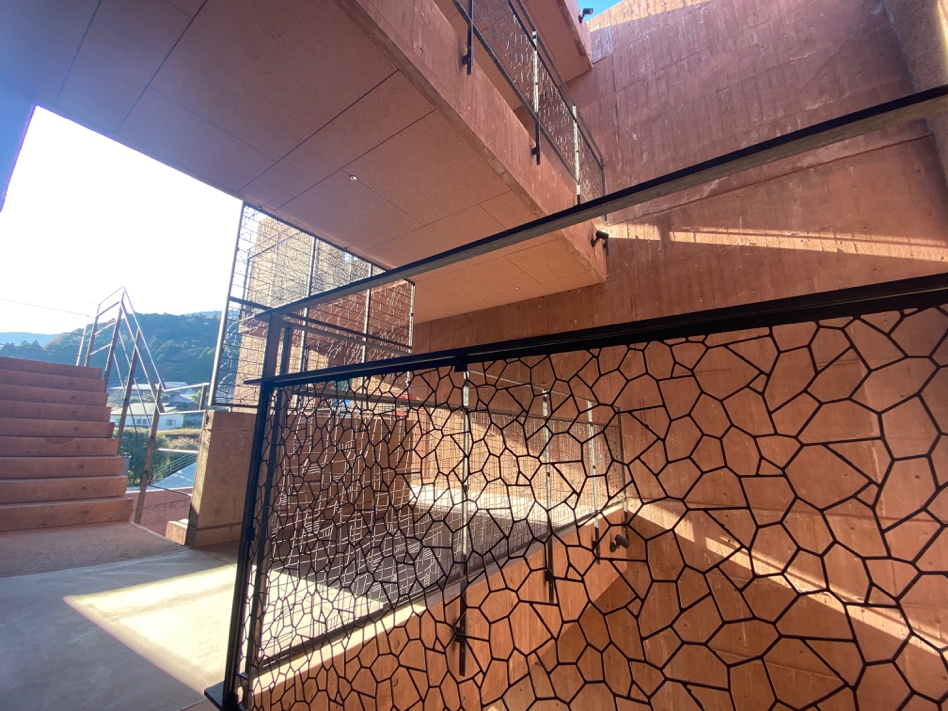 Everywhere you walk, the entire building feels like a piece of art.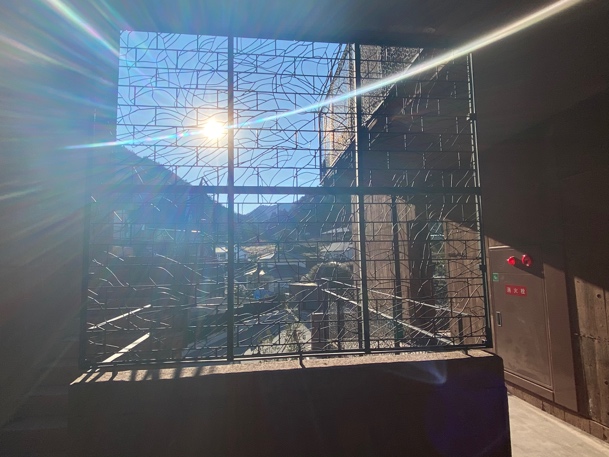 The design of the building is also impressive with its clever use of natural light.
We were also given a special tour of the apartment-style suite, which is ideal for extended stays.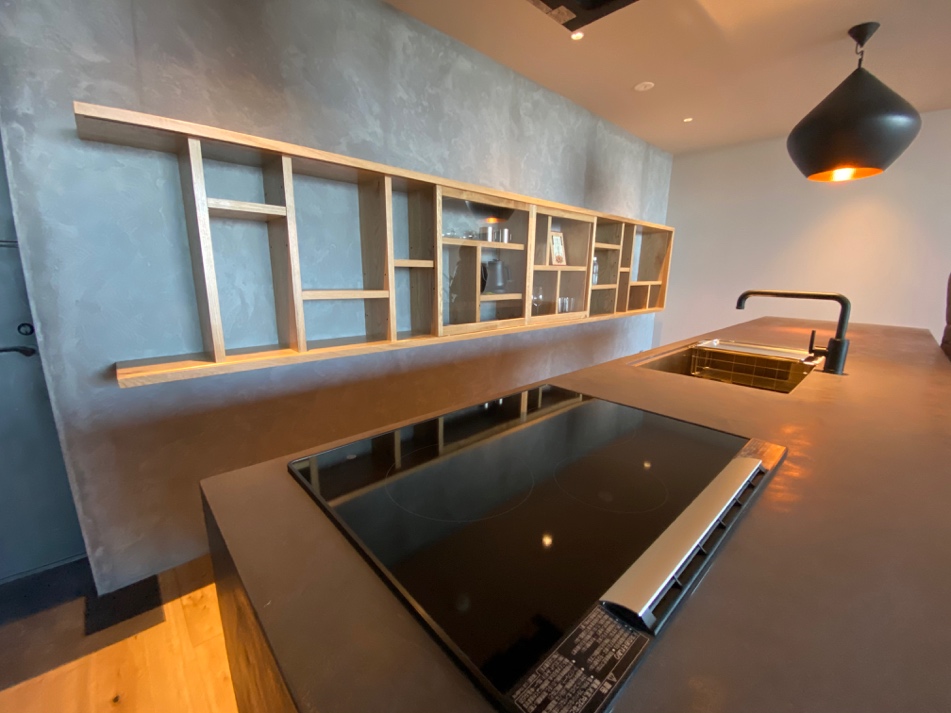 The kitchen is also stylish.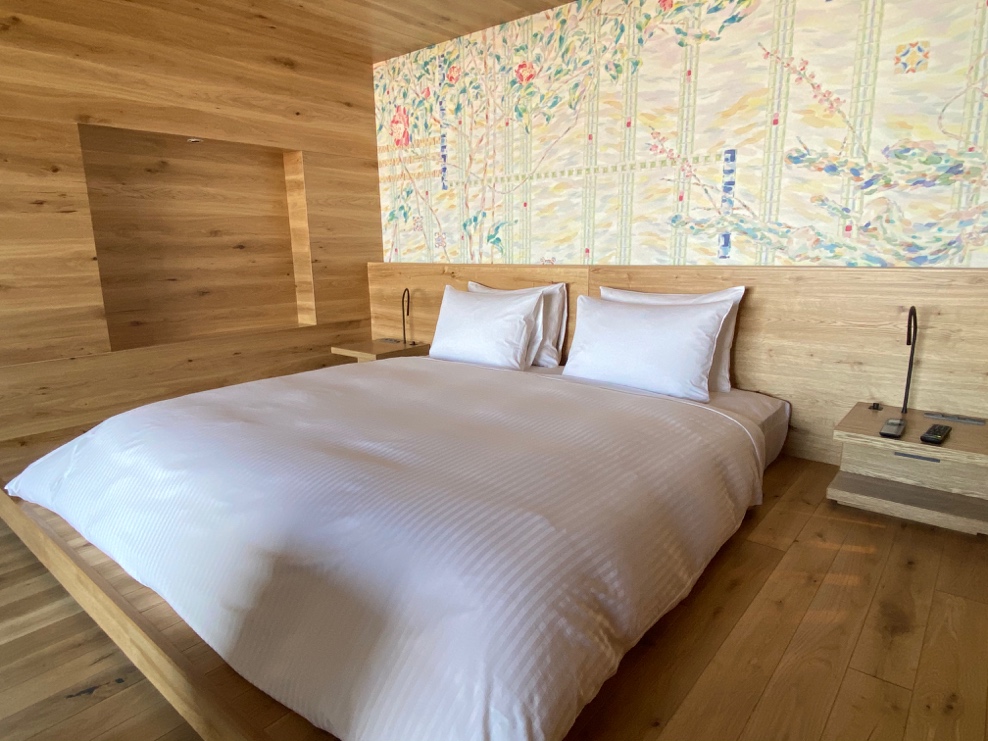 There are two bedrooms. It's very spacious, so it looks like it can accommodate up to two families.
To be continued in Part 2.
Comments are closed.