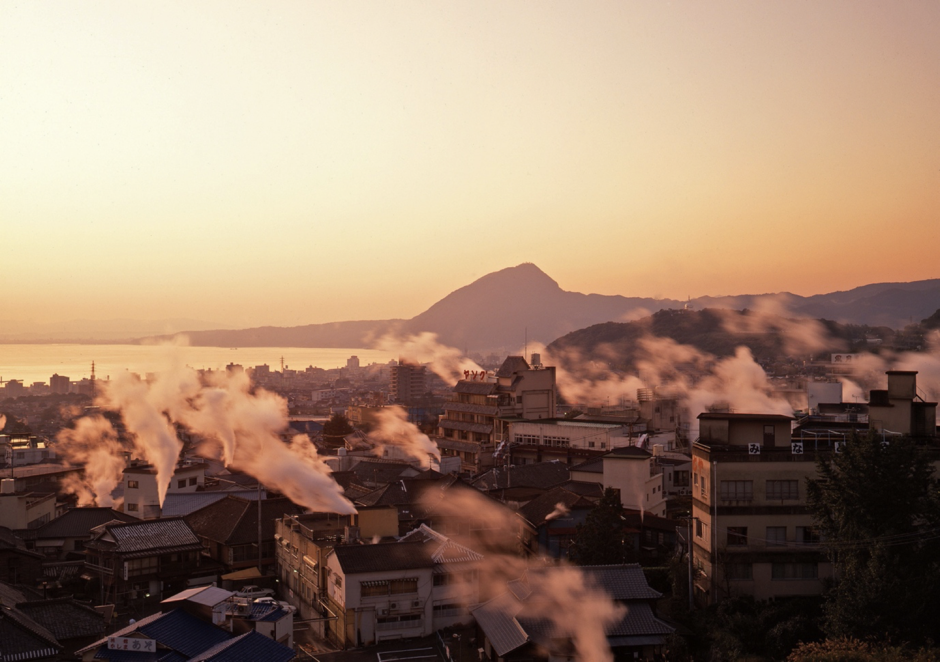 Beppu is certainly the perfect spot for a couple's vacation, but did you know there's far more to this city than hot springs? In addition to its natural wonders and breathtaking views, Beppu has a myriad of exciting and adventurous attractions for those looking to get their heart racing a little more. Read on for the best sightseeing spots for couples in Beppu.
1. Beppu Tower
One of Beppu's most well-known landmarks is Beppu Tower, a historic tower designed by the same architect behind the Tokyo Tower. Completed in 1957, it was eventually selected to be one of Japan's Registered Tangible Cultural Properties. Beppu Tower is famous for its observation deck, which offers panoramic views over Beppu. From this vantage point, travelers can witness Oita in its full glory: the mountains, ocean, and Beppu City itself. For a truly romantic experience, visit Beppu Tower at night and marvel at the spectacular night views over delicious drinks.
2. Umitamago Aquarium
Experience one of Japan's most impressive aquariums at Umitamago, a bayside marine-life park with some of the biggest water tanks in the country. The Aquarium is home to fascinating creatures such as walruses, dolphins, seals, penguins, and much more. With so much to see, travelers will have no shortage of excitement. Watch one of the many scheduled dolphin and walrus shows. And better yet, see if you can meet your favourite underwater creature during an interactive program!
3. Beppu Ropeway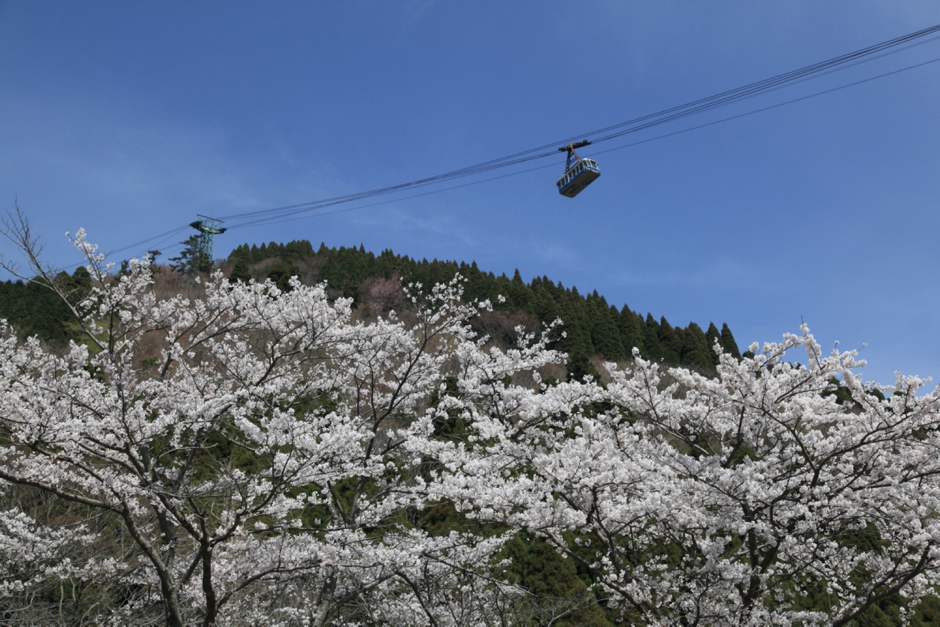 Rise to the summit of Mt Tsurumi on the Beppu Ropeway, an ideal activity for couples who love nature. On this aerial lift line, travelers can just sit back and relax while enjoying the unbeatable landscape views and its seasonal colours. As you drift across the treetops, you can admire the cherry blossoms, new leaves, or autumn leaves, depending on the season. Wave at Beppu Bay in the distance and experience some of the best views in Beppu.
4. Beppu Art Museum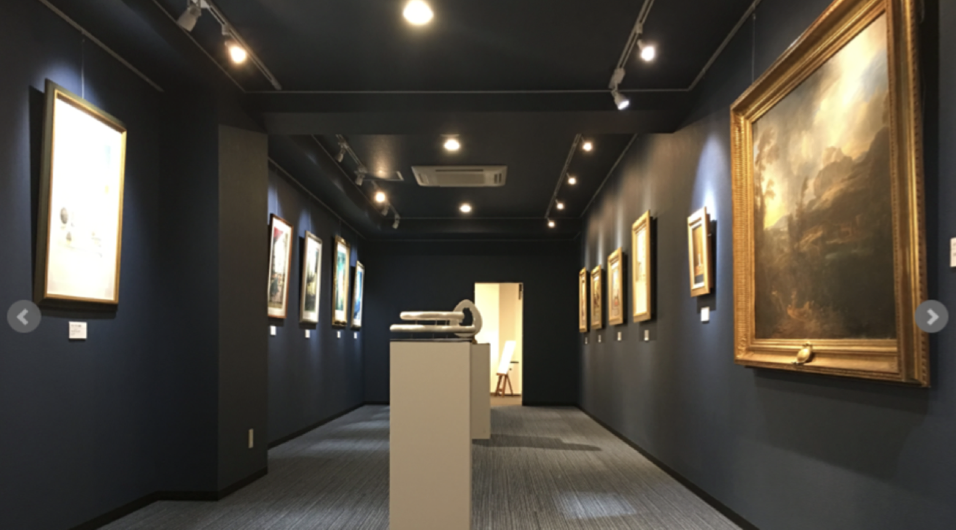 Couples who love art will feel right at home at the Machinaka Museum and the Beppu Art Museum. Just a few minutes from Beppu Station, this museum is located along the beach. Visitors can set their sights on masterpieces by Japanese artists and celebrities, as well as other works by famous painters such as Picasso and Dali. The entrance fee to the museum is only 1,000 Yen per person.
5. Kijimakogen Park
Beppu's theme park has an attraction or ride for every type of person, from slow and steady activities to adrenaline-spiking roller coasters. This amusement park is also home to Japan's first wooden roller coaster, Jupiter. Located on a plateau at 700m, the view from the park's large Ferris wheel is a magnificent sight to behold.
6. Oita Fragrance Museum

This interactive museum in Oita is dedicated to the art, science, and history of perfume. Guests can relax and take in a variety of different scents, including some of the most rare aromas in the world. To make things even more interesting, why not create your own original perfume? This popular workshop should not be missed.
7. Jigoku Steam Workshop Kannawa
Located in one of Beppu's hot spring towns, this hands-on facility in Kannawa offers a journey through hot-steamed cuisine, also known as 'hell steamed' food. Experience another side of Beppu's onsens and try a foot steam, foot bath, or steam your own meal. Visitors are welcome to purchase prepared plates of vegetables, seafood, and chicken or bring their own food to cook in the hell-steamer.
8. Beppu Cold Noodles at Ikkyu no Namida
When in Beppu, the cold noodles are a must. Have a taste of this local specialty at Ikkyu no Namida, a popular restaurant with a cosy cafe atmosphere that's perfect for couples. Delight in smooth, chewy noodles in a richly flavoured and additive-free soup, featured in the 'Michelin Guide Kumamoto Oita 2018, Special Edition.'
9. Sanrio Harmony Land
A 30-minute drive from Beppu, a theme park filled with adorable Sanrio characters awaits. Harmony Land is a sister facility of Sanrio Puroland, but unlike Puroland, it features a spacious outdoor park. Meet popular characters such as Hello Kitty, My Melody, and Cinnamon.
10. African Safari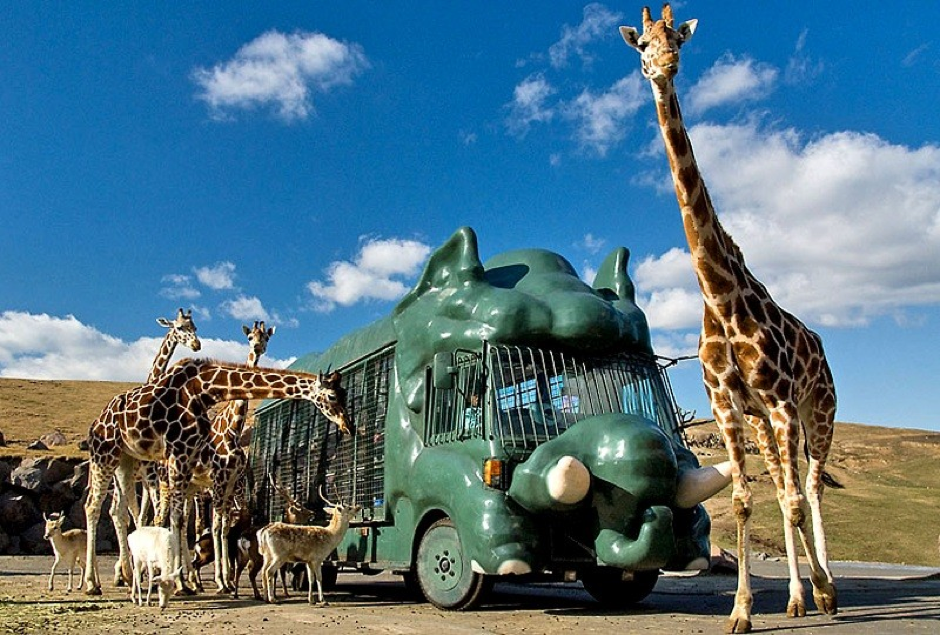 Believe it or not, travelers can see a full-fledged safari park at Beppu's African Safari. In a fully secure jungle-bus, drive through the vast safari park and see exotic creatures such as lions, tigers, and giraffes up close. The park also has many interactive zones where visitors can touch kangaroos or ride horses. Thrill-seekers and animal lovers will want to put this attraction at the top of their itinerary!
As you can see, there is no shortage of excitement for couples in Beppu. No matter the type of traveler you are, there's something here to ensure everyone has a wonderful and memorable vacation.
Comments are closed.