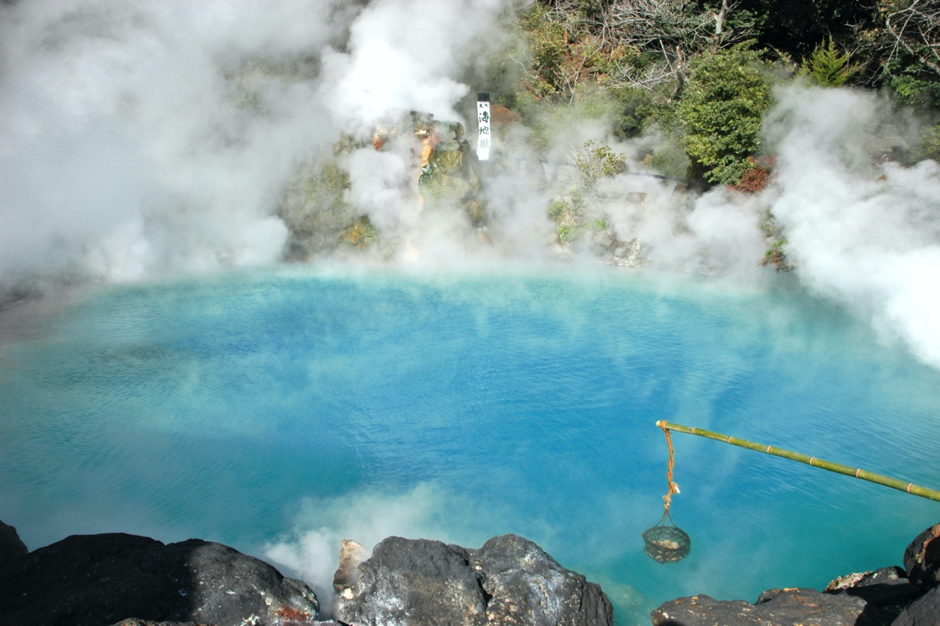 Beppu's famous 'hell tour' is one of the region's most popular activities. Unlike other hot springs throughout the world, Beppu's 'hells' are uniquely captivating and highly unusual, bringing to mind an otherworldly landscape. Allow us to introduce the most spectacular hot spring Hells of Beppu.
Umi Jigoku (Sea Hell)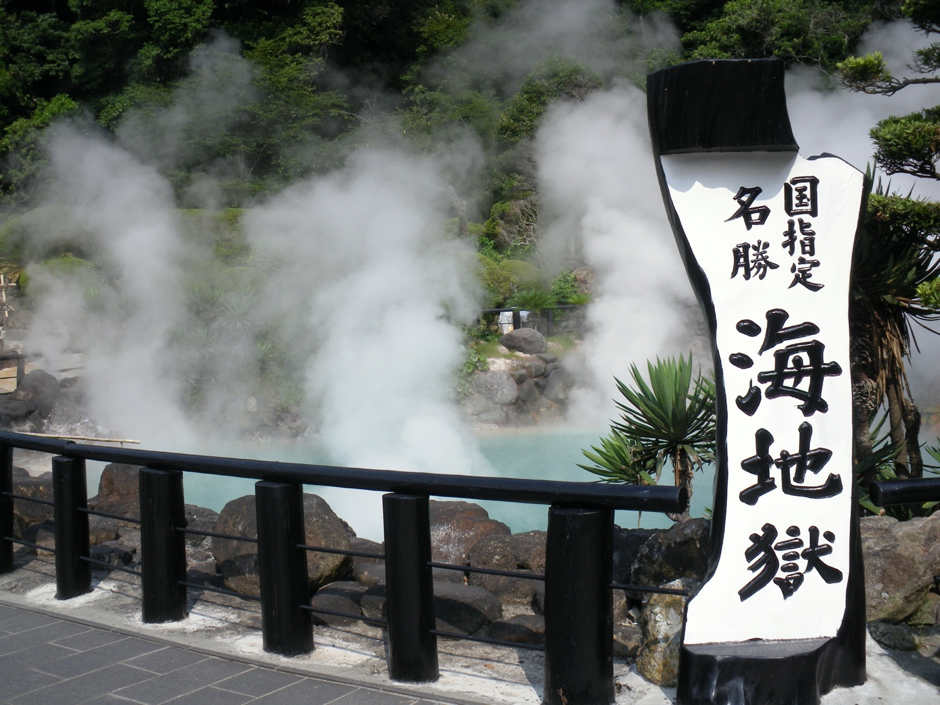 Sea Hell is distinguishable by its large body of vivid cobalt-blue water and remains one of Beppu's largest, most beautiful Hells. At first glance, its surface may resemble calm ocean water, but temperatures of this boiling hot spring can reach up to 100℃. Remarkably, tropical water lilies grow in the immediate surrounding area, thriving off the heat emanating from this iron oxide-rich hot spring.
Oniishi Bozu Jigoku (Onishi Shaven Head Hell)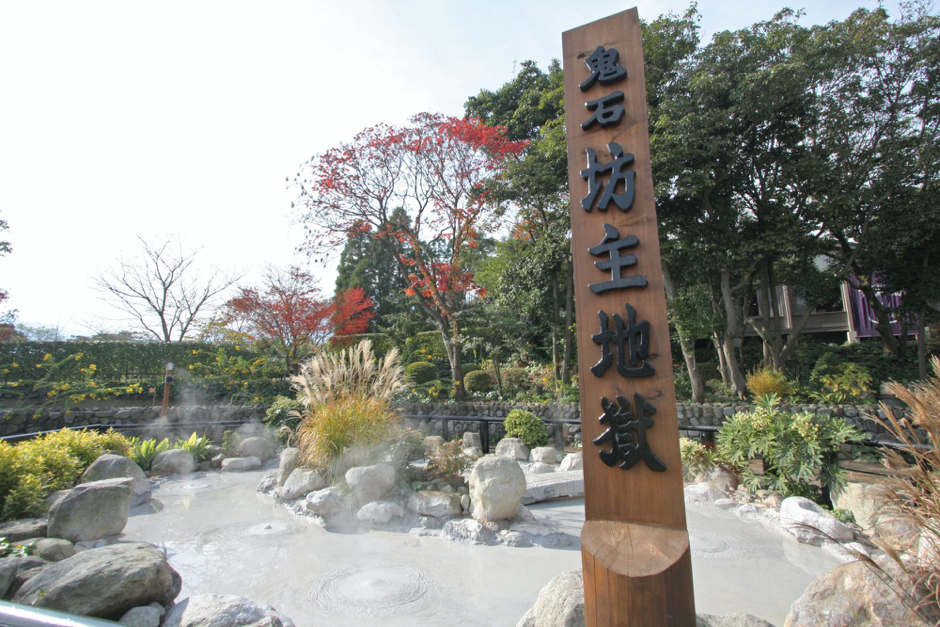 The Oniishi Shaven Head Hell takes its name from its hot, bubbling mud, whose bubbles are said to resemble the top of a monk's shaved head. This hot spring has a long history, one which is detailed in the Bungo Fudoki, an ancient report compiled about 1,300 years ago. Visitors will find a refreshing foot bath, public baths, and a snack bar close to these thermal mud pools.
Yama Jigoku (Mountain Hell)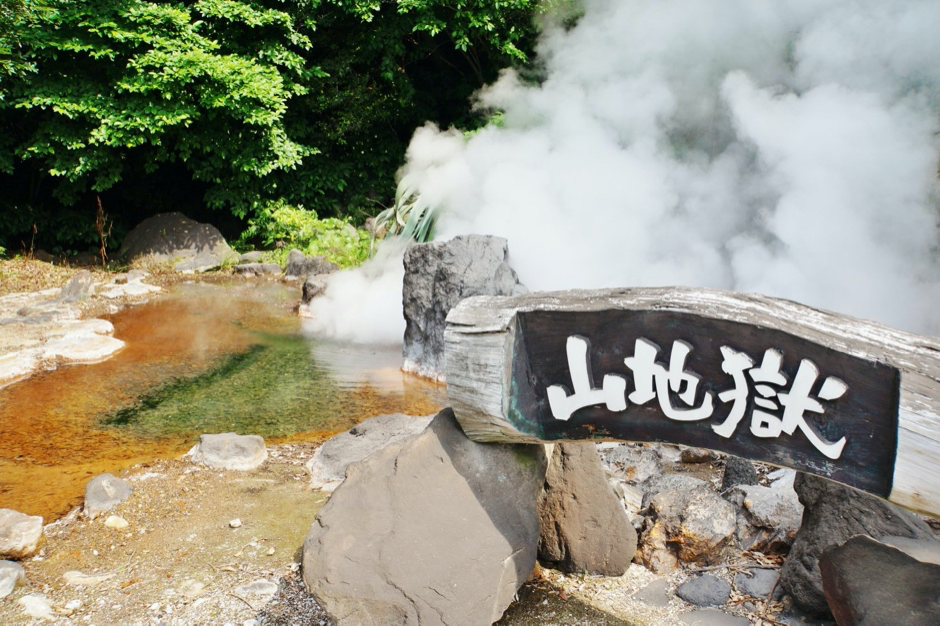 At Mountain Hell, visitors can meet a variety of animals that are acclimated to the heat of the hot springs, such as monkeys, flamingos, hippopotamuses, and more. In addition to witnessing the spewing steam from the mountain springs, travelers can feed and pet these animals. Those who love plant life are also in luck as an abundance of tropical flora can be admired here. Take a stroll through the cactus garden, one of Mountain Hell's other remarkable features.
Kamado Jigoku (Cooking Pot Hell)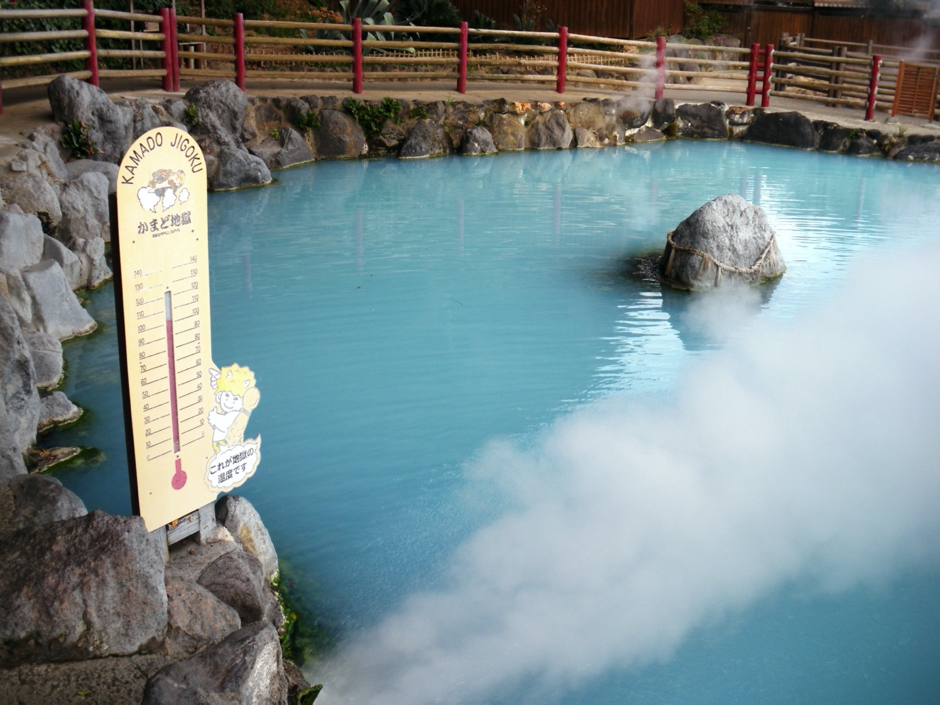 Six bubbling pools can be found in Cooking Pot Hell, each one with varying shades of grey, blue, and milky white. One of the most popular hells, Kamado offers a great deal by allowing visitors to witness a variety of springs in the same location. And if you're feeling peckish, delight in delicious vegetables and hard-boiled eggs that are cooked on-site in the boiling water and steam. For achy feet, there are also footbaths at Cooking Pot Hell.
Oniyama Jigoku (Devil Mountain Hell)
Oniyama Jigoku is also known as Crocodile Hell, famous for the 80 crocodiles which reside in its salt springs. At scheduled hours each day, visitors can witness a feeding where crocodiles scramble, jump, and appear to compete with each other for food dropped into their enclosure. The adorable baby crocodiles should also not be missed!
Shiraike Jigoku (White Pond Hell)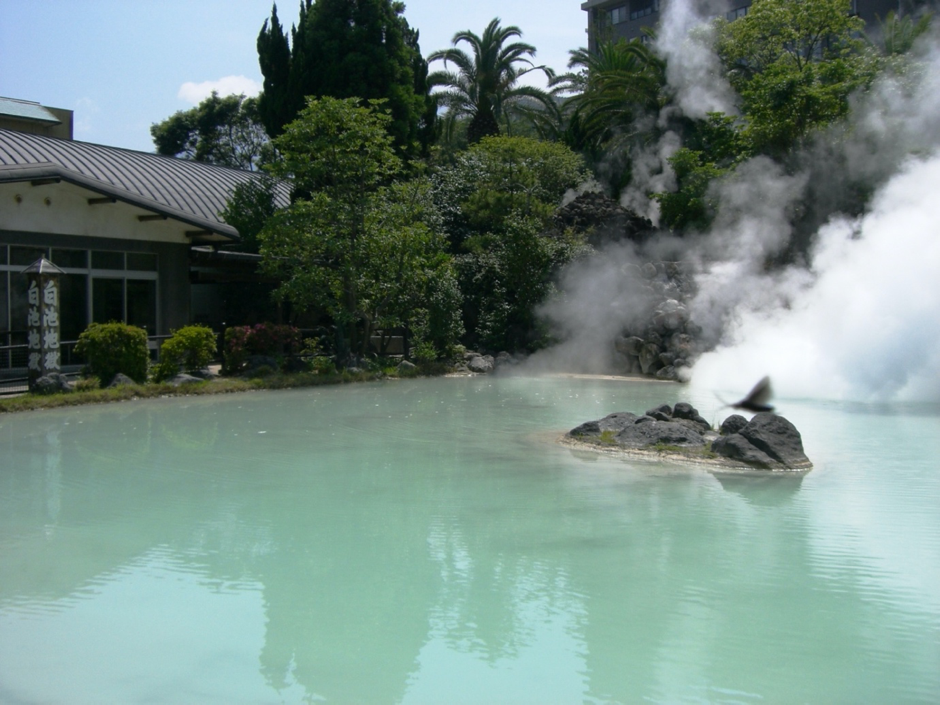 The cloudy blue-green hue of the White Pond Hell gives it a far more calming atmosphere than the other Hells on this list, despite being just as boiling hot. Surrounded by a Japanese garden, it's the perfect sightseeing location for those interested in a relaxing stroll. The park also features a small aquarium where 16 types of tropical fish, including piranhas, can be admired.
Chinoike Jigoku (Blood Pond Hell)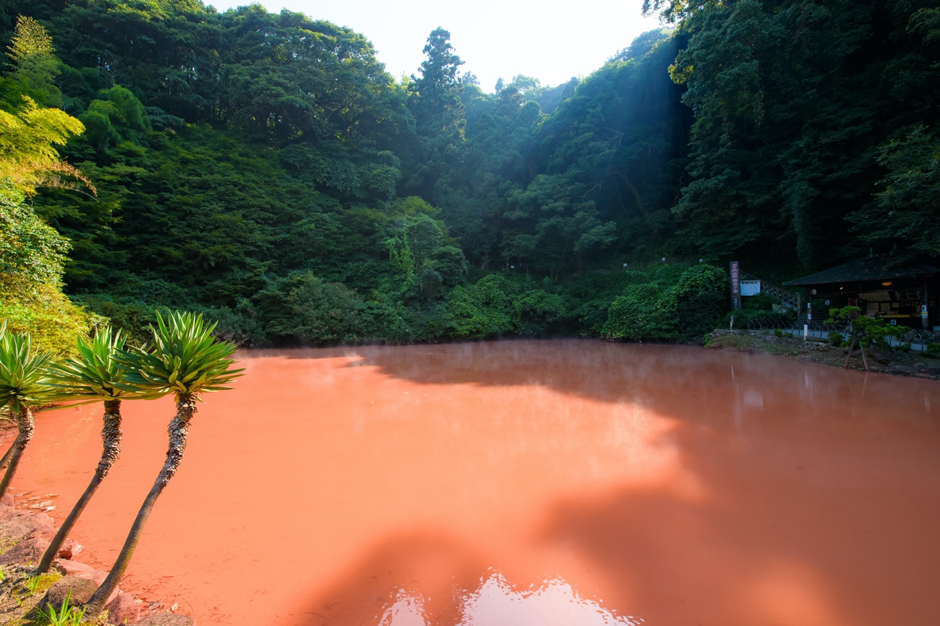 Perhaps unsurprisingly, this bright red pond is one of Beppu's largest and most popular attractions. Believe it or not, its unusual color is a completely natural result of the clay and acidic iron found beneath its surface. At 80℃, Blood Pond Hell is the coolest of Beppu's Hells, but its waters are still off-limits. The souvenir shop at Blood Pond Hell is extremely popular, offering a large variety of ointments extracted from the thermal spring which are said to improve acne and other skin issues. A foot bath can also be found on-site, using the waters of the remarkable Blood Pond Hell.
Tatsumaki Jigoku (Tornado Hell)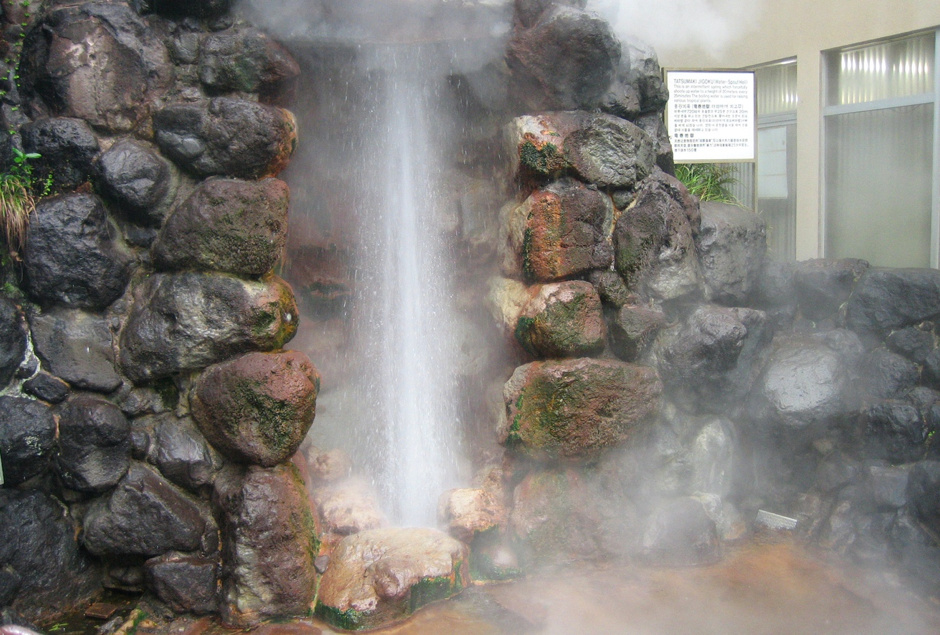 This famous geyser is another of Beppu's most popular attractions. Every 30-40 minutes, Tornado Hell spurts extremely hot water for up to ten minutes! An exciting attraction, the water of Tornado Hell is the hottest of all the Hells, reaching up to 150℃. Close to the Blood Pond Hell, we highly recommend seeing both in one day.
Find directions to Beppu's eight hells and more information at the Beppu Jigoku Association website here.
When in Beppu, get up close and personal with these highly unique natural springs. Like nothing else in the world, they are some of Beppu's most treasured attractions of all time.
Comments are closed.