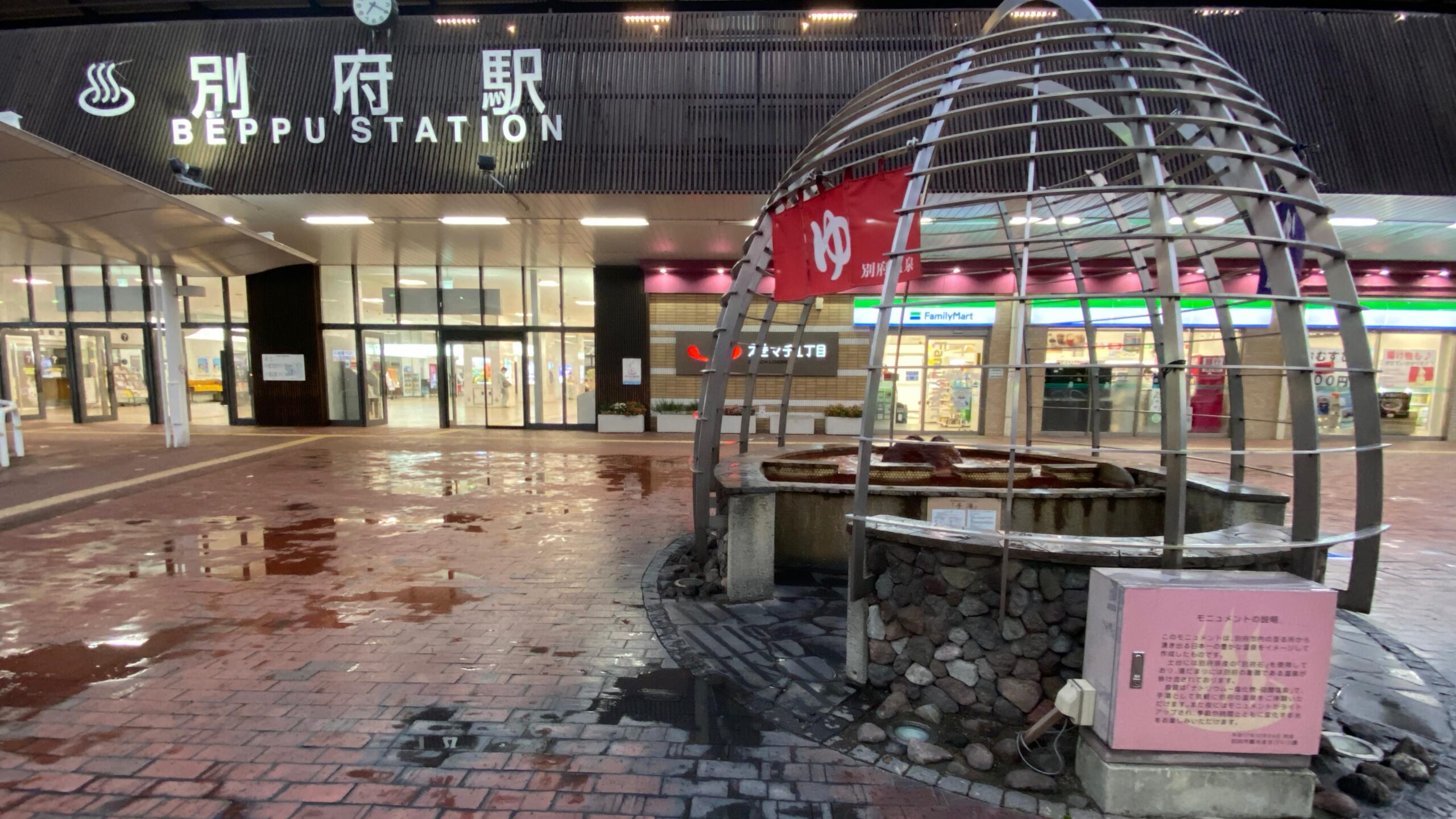 Japan proudly holds the title for the highest number of hot spring wells in a single nation. And impressively, its total hot spring water is second only to the famous Yellowstone National Park in the United States. Considering this, it's no wonder that in this Japanese hot spring haven, one can even find a small hot spring hand bath just in front of the Beppu Station.
A Pleasant Surprise at JR Beppu Station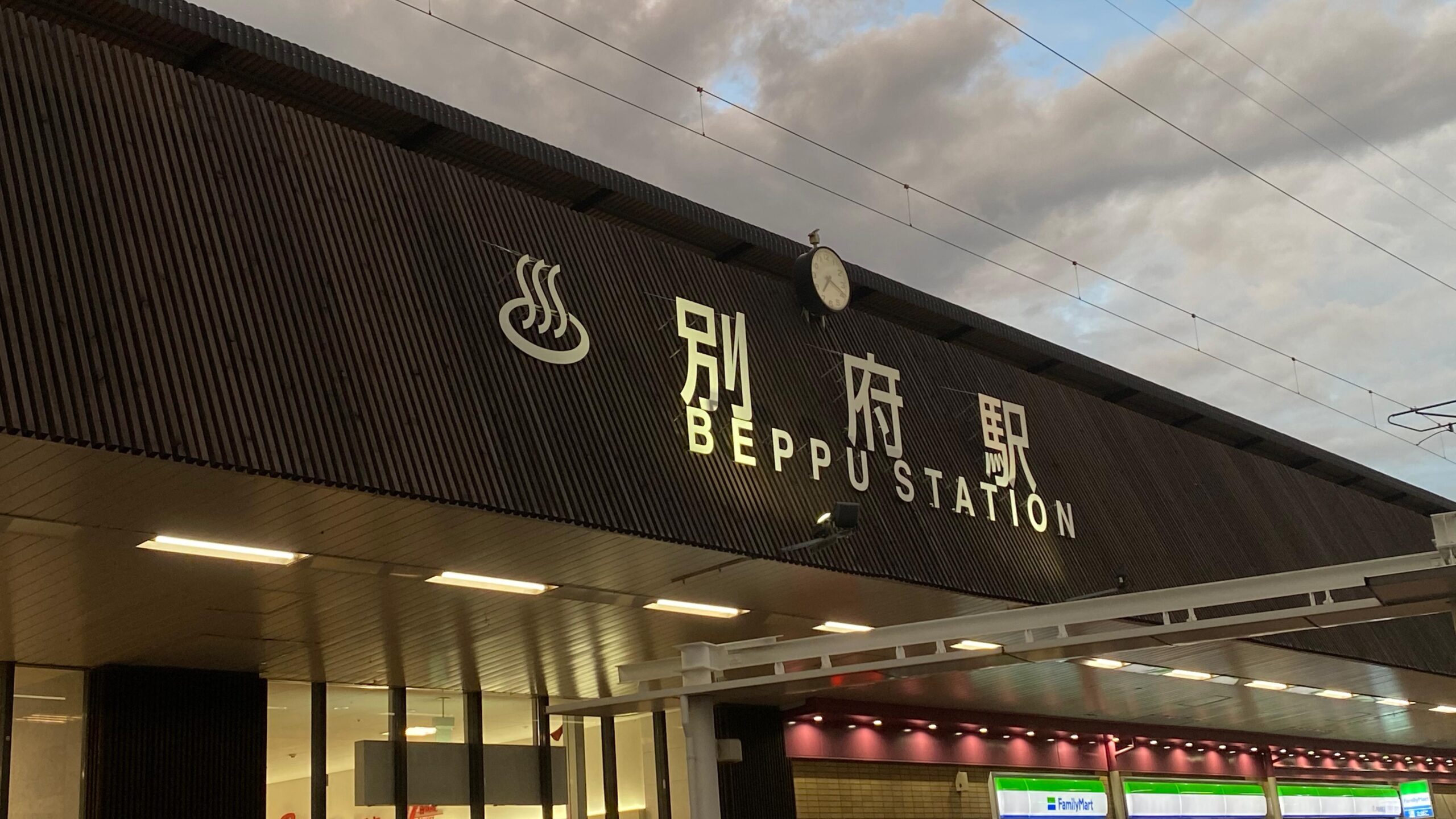 JR Beppu Station is the gateway to the wonderful coastal city, Beppu. As soon as you get off the train and head out the East Exit, you'll catch sight of an unusual but fascinating structure, pictured in the first picture of the article. Called a 'Teyu' in Japan, this mini bath for the hands offers a taster of Beppu's remarkable hot springs. 
It may be small in size, but this hand bath is indeed a genuine sulfate hot spring flowing straight from Beppu's source of mineral-rich water. Sulfate hot springs are known to possess a wide array of beneficial properties. They have a healing effect on cuts, burns, neuralgia, digestive disorders, colds, joint pain, and much more.
Best of all, this hand bath can be enjoyed for 24 hours every day, completely free of charge!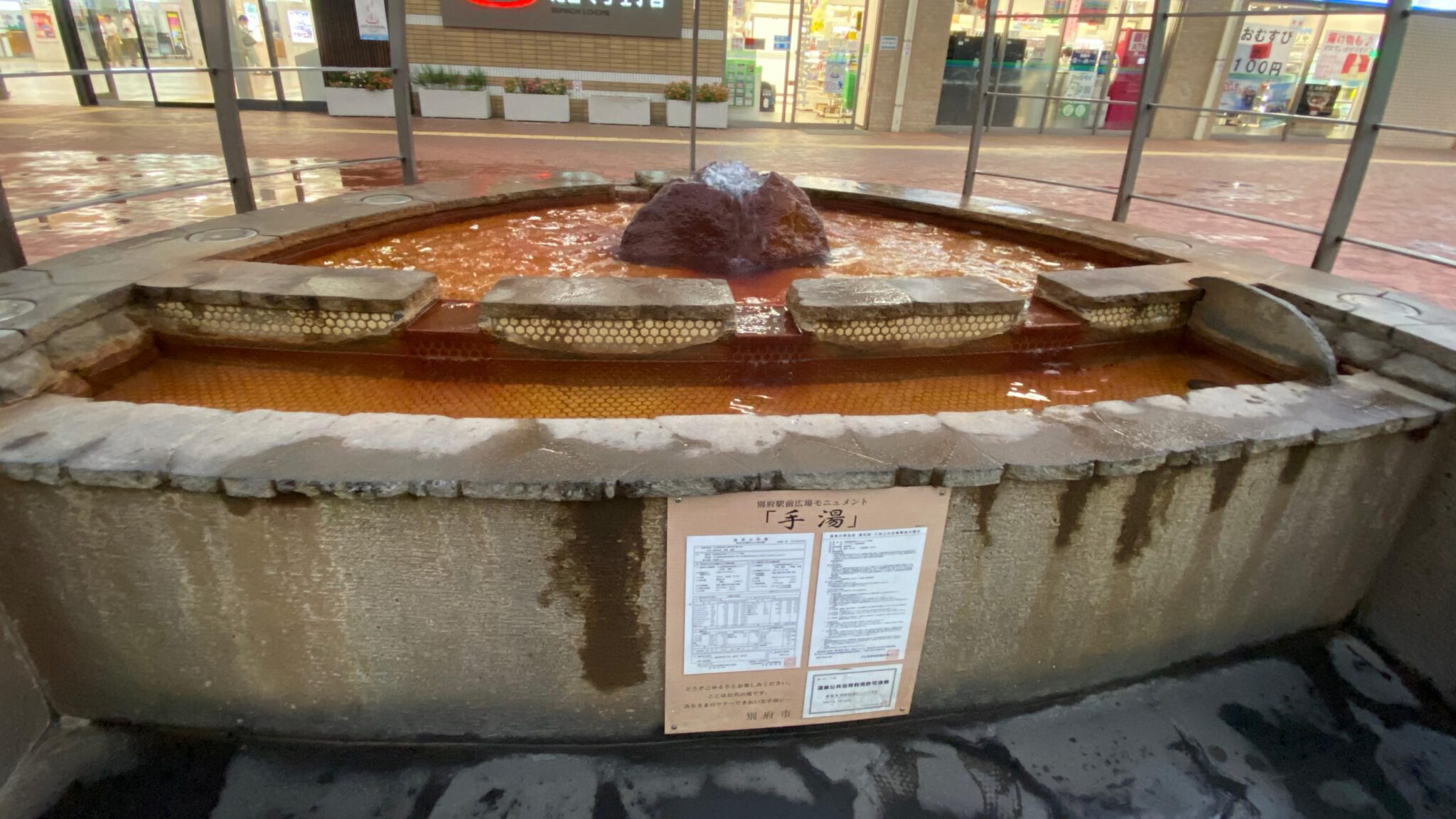 A Warm and Relaxing Hand Bath for All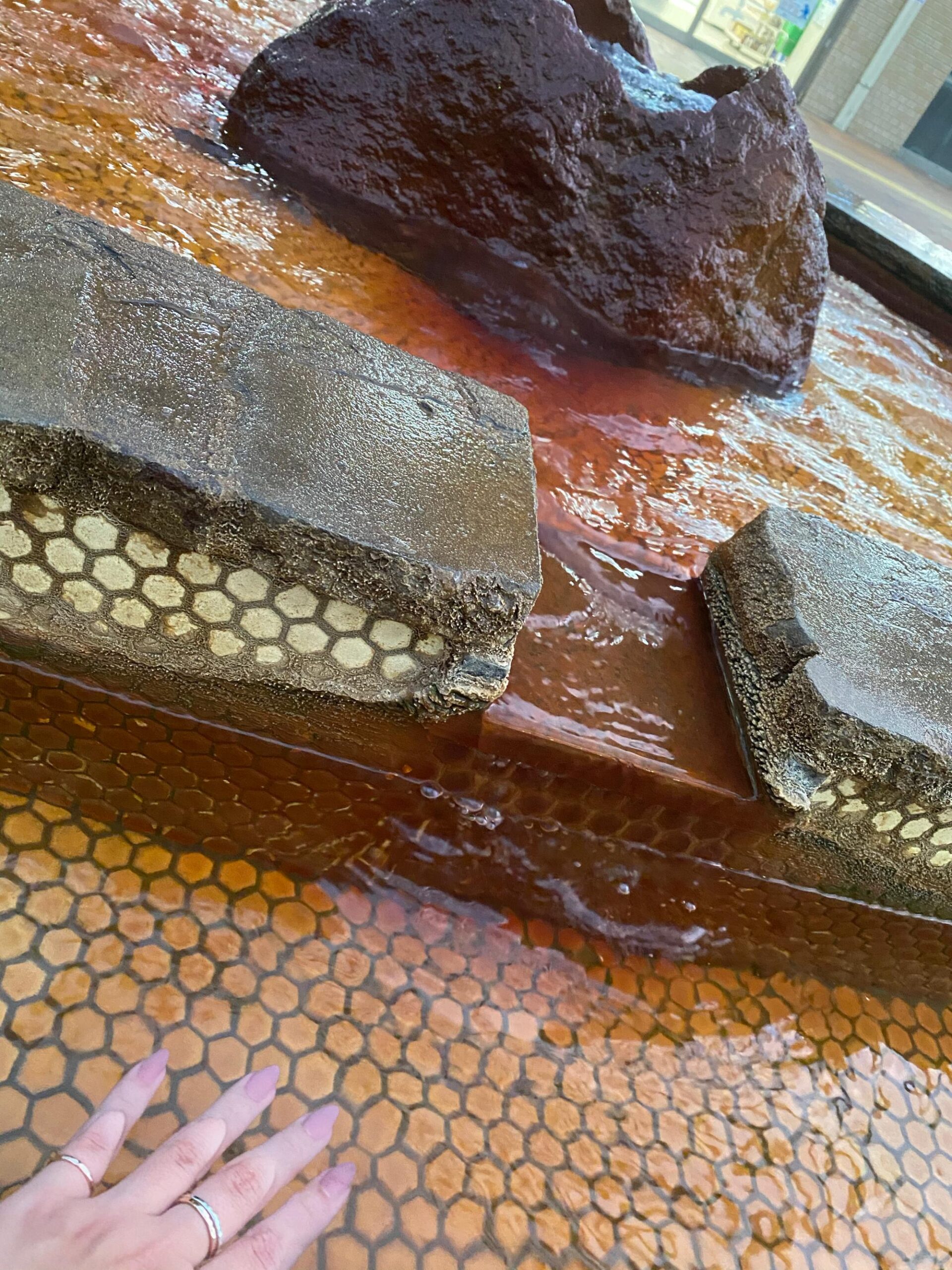 To gather a first-hand account of Beppu's hand bath for Travel Beppu, we went to experience it for ourselves this summer. The hand bath's temperature is not too hot, but just right. The hands are comfortably warm after being submerged. 
Its location is also very convenient as it's right in front of the station. Travelers can easily stop off to soothe their tired hands or enjoy a refreshing boost of warmth. Adding to the heavenly atmosphere, the hand bath brings a relaxing hot spring scent to the area. When strolling through, it truly feels like a hot spring haven.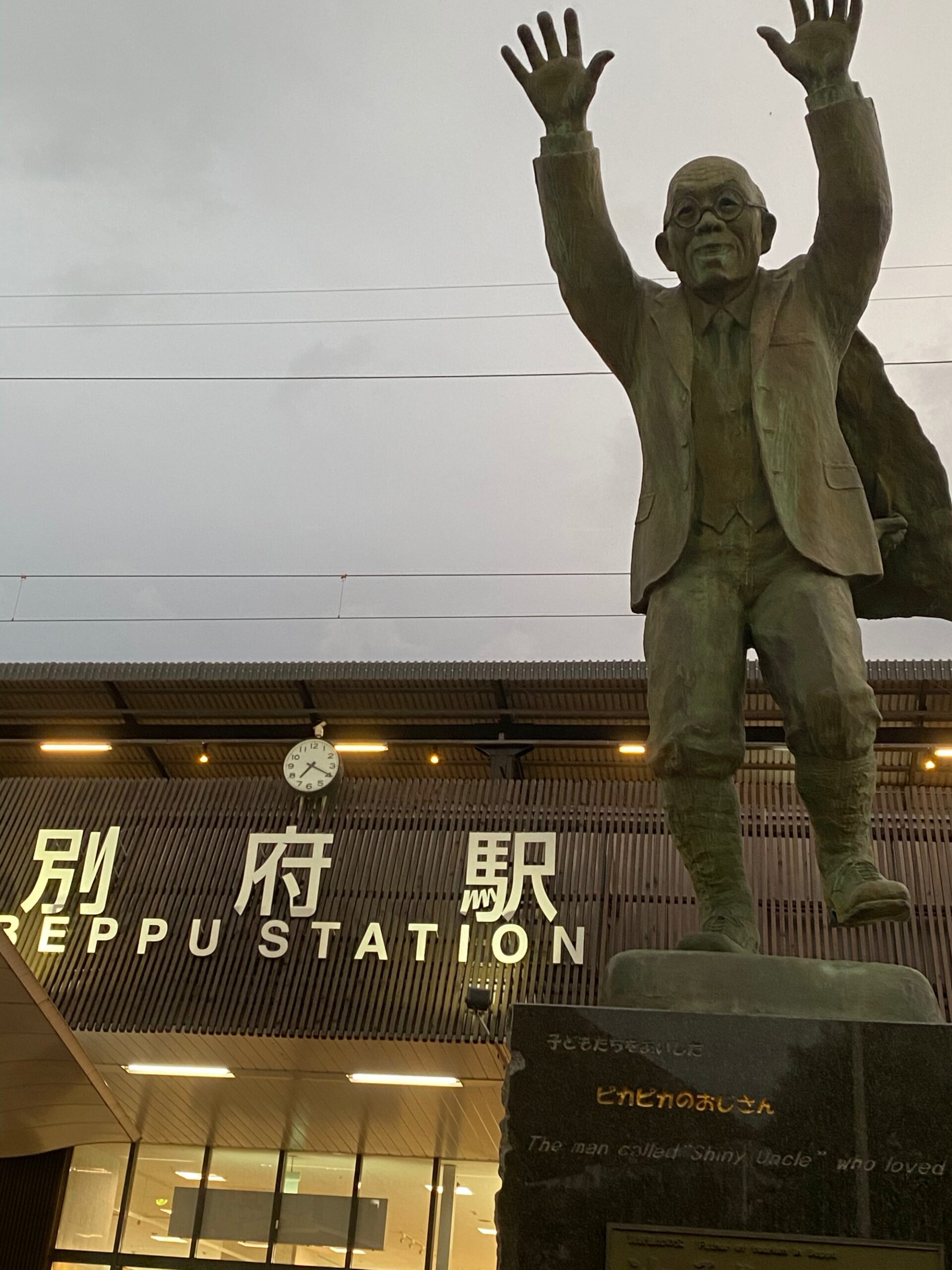 You'll find this statue of Mr. Kumahachi Aburaya right next to Beppu Station's hand bath. He is notable in this region as a businessman who's made significant contributions to Beppu's tourism industry. Stop by for a photo! It's one of Beppu Station's most noteworthy attractions.
12 Ekimaecho, Beppu, Oita 874-0935, Japan
Beppu Sake Stand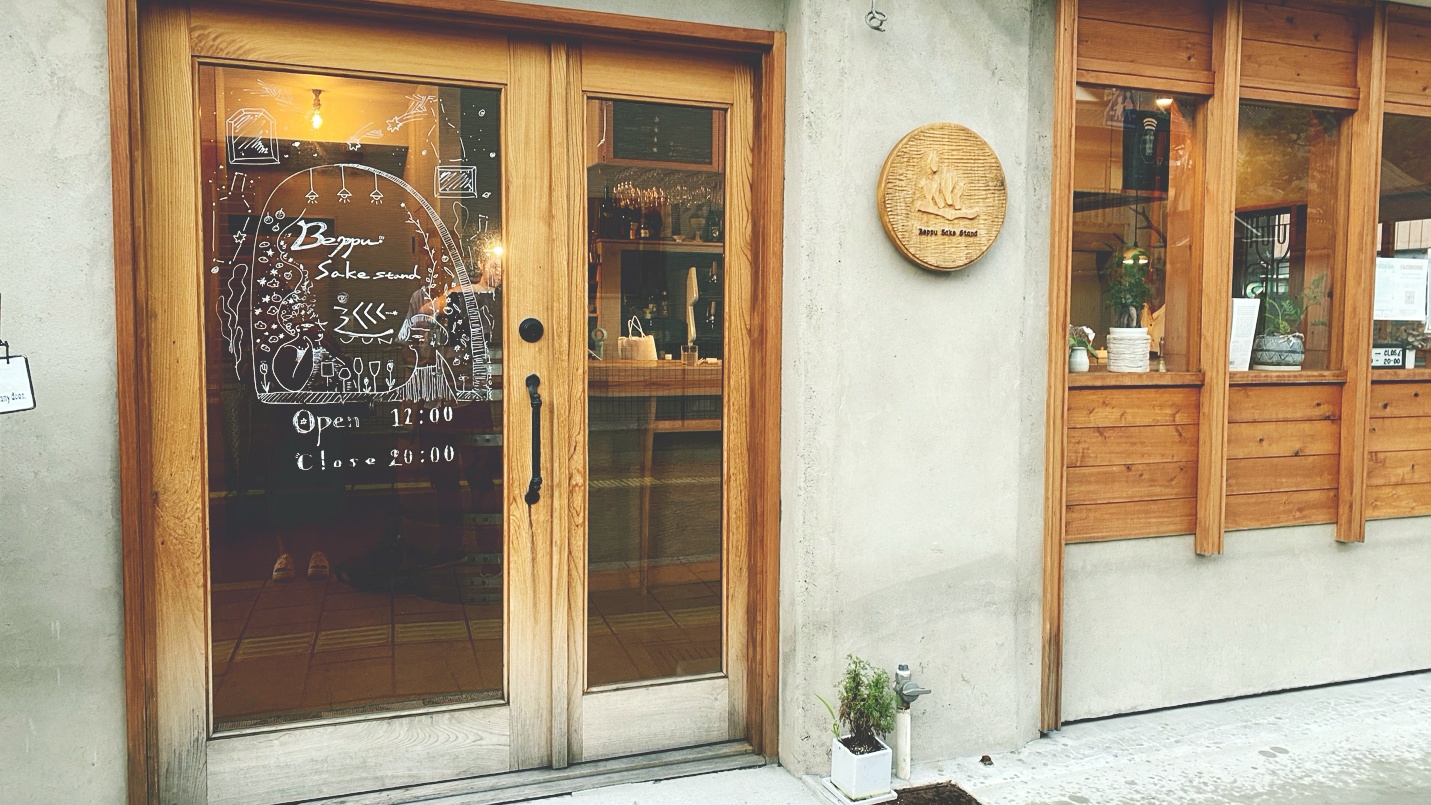 From now on, Travel Beppu will be introducing many of Beppu's remarkable shops and restaurants. First in line is the Beppu Sake Stand. This trendy standing bar is located in a small shopping district near Beppu Station and it's the perfect place to stop for a round of drinks.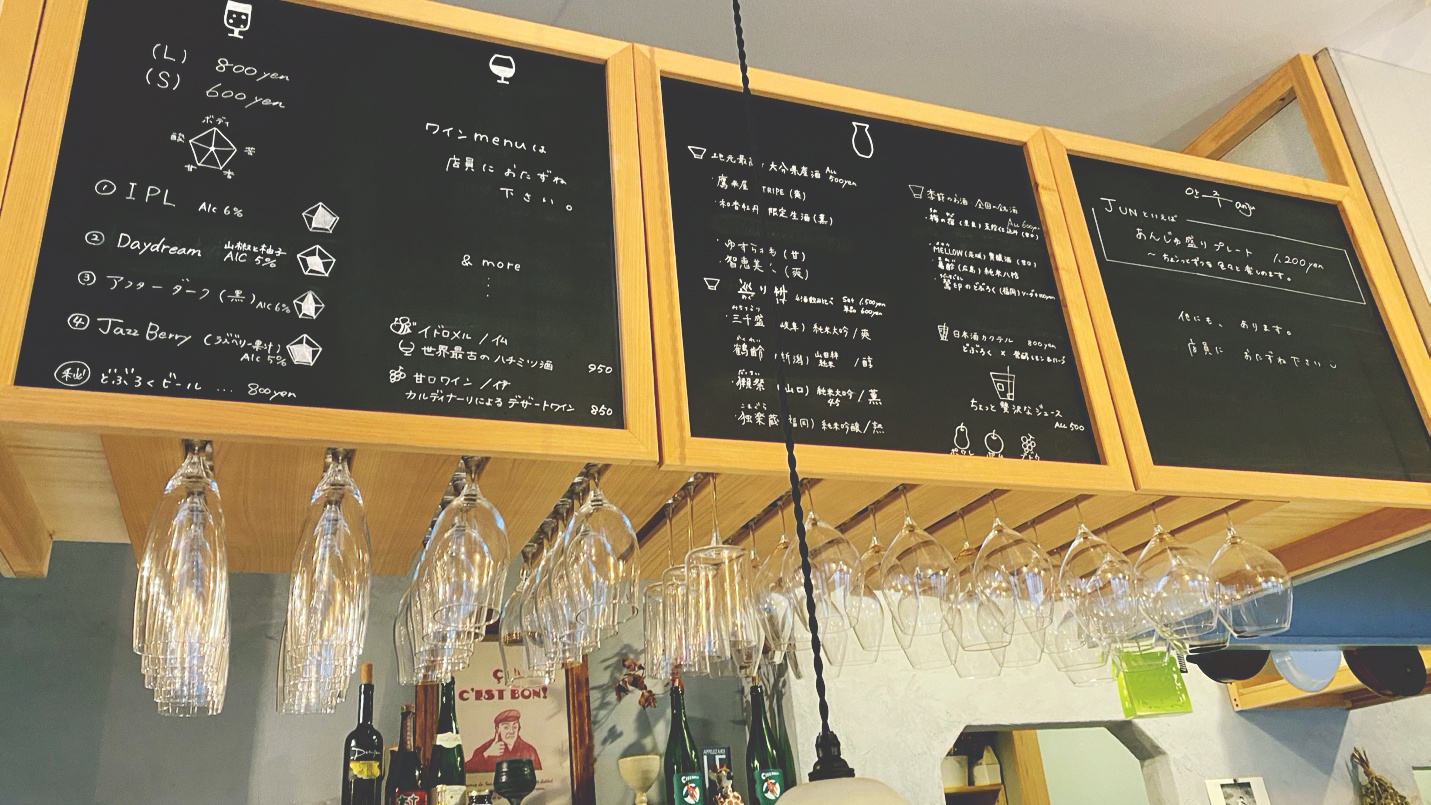 When Travel Beppu visited the bar, it was crowded with locals. On the left after entering, you'll find a wide selection of sake and wine, available by the bottle as well as by the glass. The menu features many exceptional types of sake, including local sake from all over Japan. If you're unsure of what to try first, ask any of the Beppu Sake Stand's helpful employees. Simply tell them your taste preferences and they'll offer you their expert recommendations.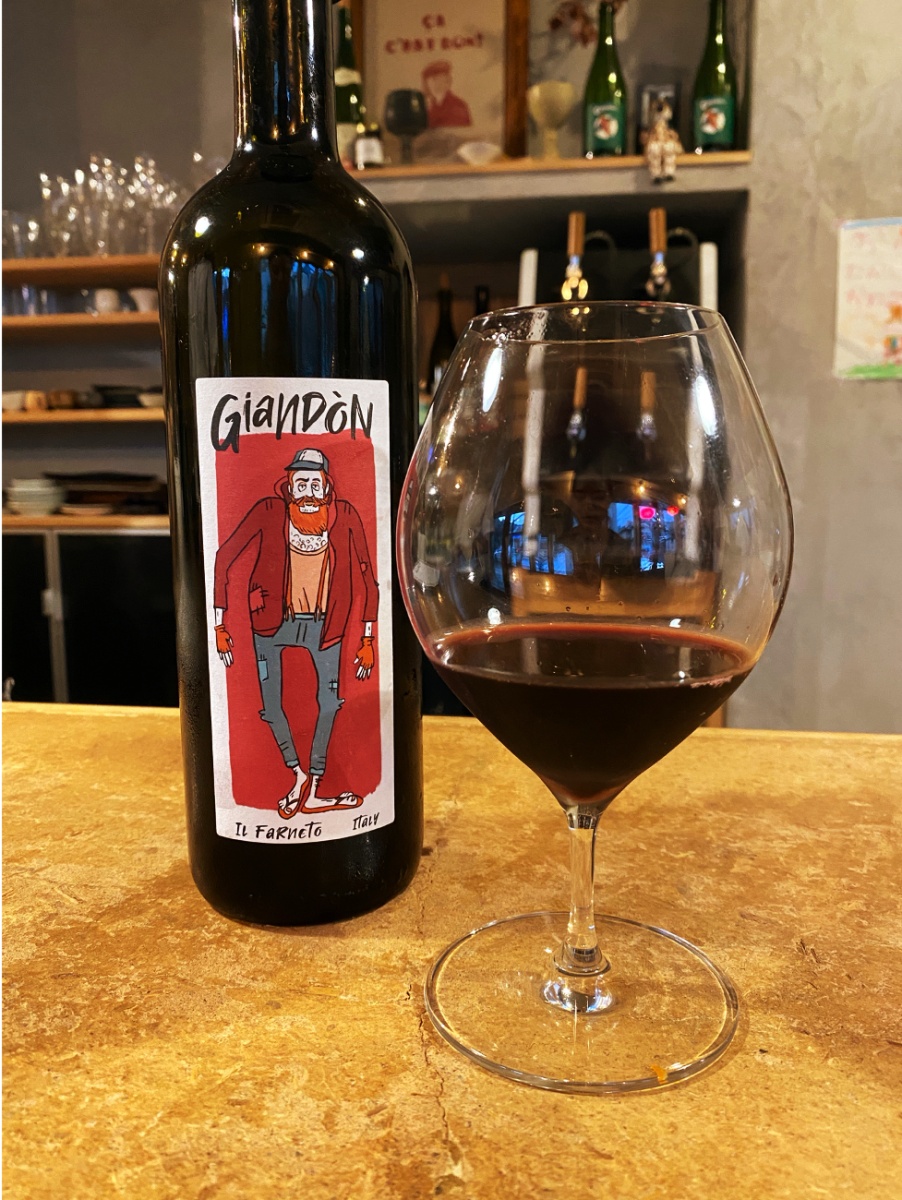 Most of the snacks offered at the Beppu Sake Stand are Korean, and these handmade snacks pair extremely well with sake. Sit back and enjoy the fascinating blend of flavors.
The bar is very popular with locals, but it welcomes travelers as well. In fact, it's also a great place to pick up suggestions for recommended sightseeing locations and restaurants. Stop by for a drink and fill up your itinerary!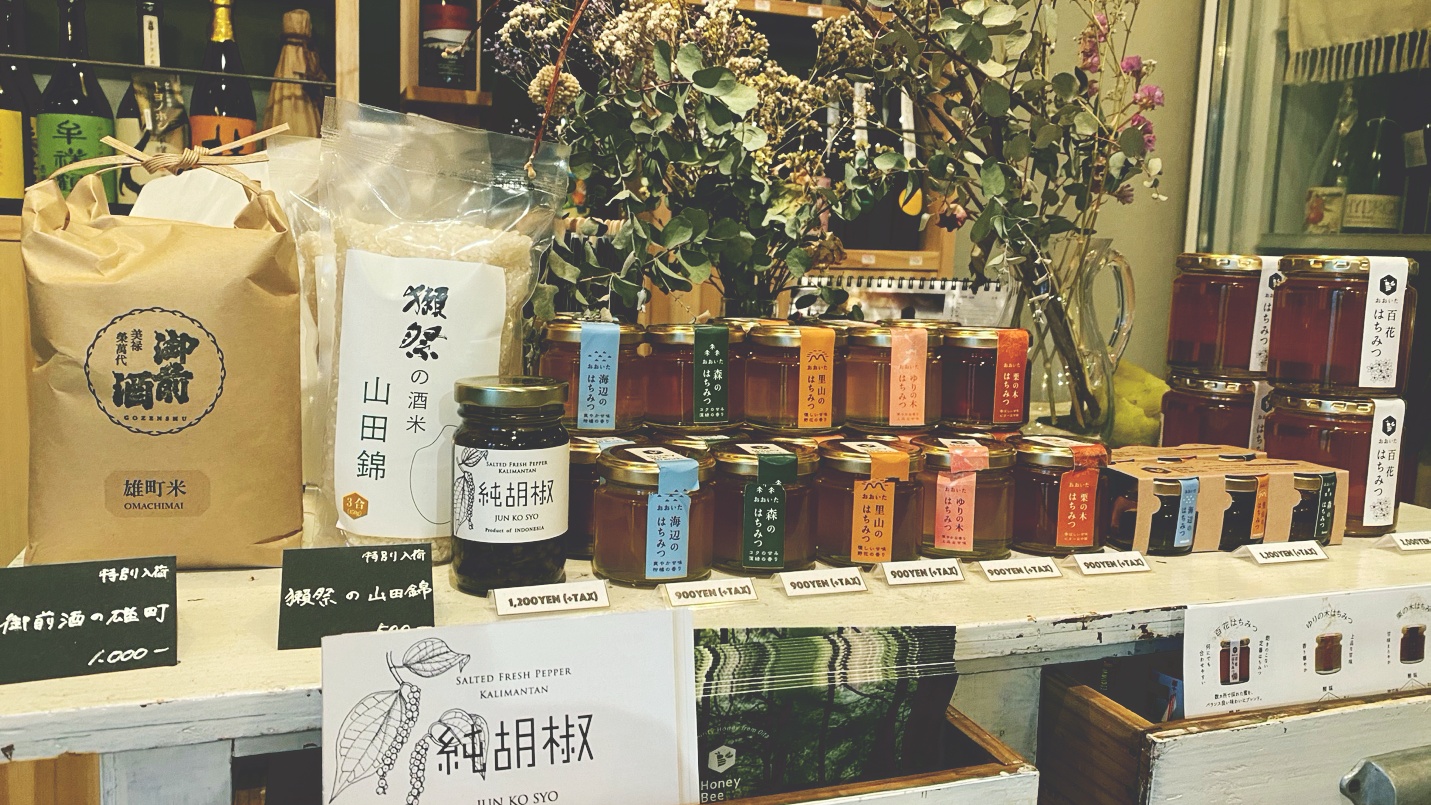 In addition to delicious sake and wine, the bar's shop sells a variety of interesting and rare items. For example, a range of premium-grade local honey. Visitors looking for special gifts to bring home will find plenty of delightful, unique treats at the store.
1 Chome-1-1 Kitahama, Beppu, Oita 874-0920, Japan
Business Hours: 12 PM till 8 PM, Closed on Wednesdays
Stay tuned for next week's blog post!
Comments are closed.