Retreat into a Tranquil Oasis, Nourished by 
Beppu's Healing Hot Springs
Six Exclusive Rooms Inspired by Classic Japanese Elegance
A Secluded Ryokan Where Special Memories are Made
Rest and rejuvenate at Sekiya Resort, a tranquil haven where guests can release the stress of these troubling times and protect themselves from the coronavirus. To ensure the safety of our guests and employees, new precautionary steps are being firmly upheld in our day-to-day operations. These safety measures apply to all Beppu establishments within the Sekiya Resort family, namely Terrace Midobaru, Bettei Haruki, and Sekiya Ryokan.
Where Hot Spring Water Flows into a
Luxurious Private Bath
Unwind at an adult-only ryokan where Beppu's famous hot springs are yours to enjoy in undisturbed peace. Most of our guest rooms feature a private onsen bath, so guests can soak in mineral-rich water from the comfort of a quiet space. Your own personal sanctuary where the noise of the city is long forgotten.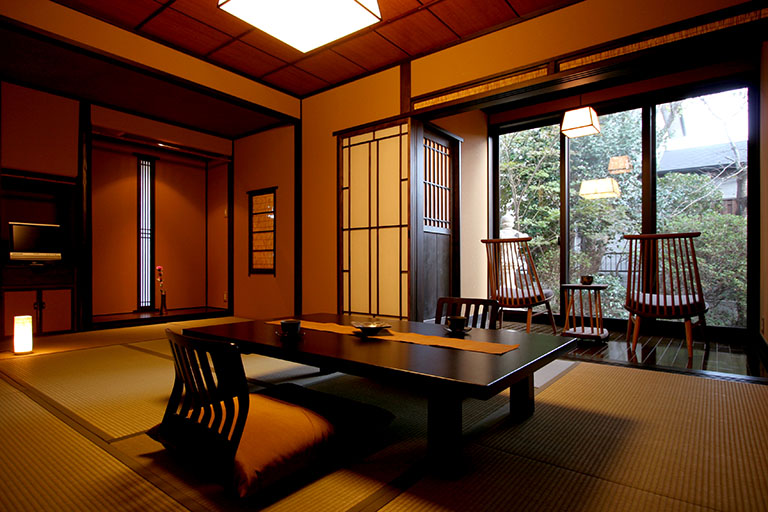 The Atmosphere of a World-Class Resort with the Comfort of Home
Designed by architect Kei Matsuba, our ryokan features six spacious rooms complete with modern comforts. Experience the height of Japanese elegance, inspired by the Seven Spring Herbs. From your private room or onsen, gaze out over the tranquil garden and relish the vibrant colours of each season.
In-Room Fine Dining Where Oita's Delicious Flavours Shine
Embark on a culinary journey with a multi-course Kaiseki meal. Our creative Japanese cuisine is made from fresh local ingredients, purchased directly from the market every morning. We offer a range of premium specialties such as Japanese black beef and Seki horse mackerel. Explore our menu and indulge in the blessings of the region.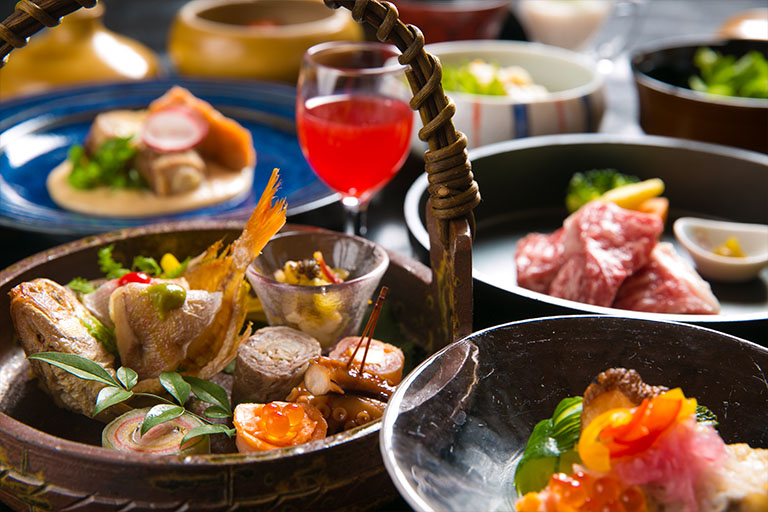 TRAVEL BEPPU
The rich history of Beppu surrounds you, from the magnificent bay to the volcanic mountains. Even in the warmth of our natural hot springs, the steam has risen for centuries. Discover the most magnificent local sights with Travel Beppu and add a spark of magic to your next trip.